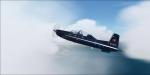 0.05Mb (273 downloads)
This is update of configuration and flight dynamics for payware Iris T-6A Texan II.
Posted May 3, 2011 16:13 by Michal Lubiscak
0.16Mb (748 downloads)
2nd ver of my config file for payware Aerosoft A-10A Thunderbolt II.
Posted May 3, 2011 16:13 by Michal Lubiscak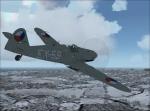 0.32Mb (120 downloads)
Config file for payware Avia S-199 by Flight Replicas.
Posted May 3, 2011 16:12 by Michal Lubiscak
2.03Mb (537 downloads)
Virtuavia RAF Neptune textures only for the payware Virtuavia Lockheed P2V-7. Lockheed Neptune MR1 based at RAF Kinloss United Kingdom in the 1952 as a stop gap before The Avro Shackleton entered service all the Neptune MR1s were returned to US in 1956.
Posted May 1, 2011 18:19 by Dave Gore fooflyer
1.75Mb (333 downloads)
This fictional V2 WWII RAF Coastal Command repaint is on a Alphasim or Virtuavia Lockheed P2V-7 Neptune (F9 Version) You need Payware Aircraft by AlphaSim or Virtuavia Lockheed P2V-7 Neptune
Posted May 1, 2011 07:10 by Dave Gore fooflyer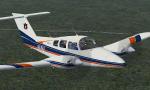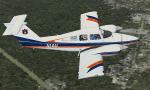 10.87Mb (545 downloads)
Repaint of the JustFlight FS2004 Beech 76 Duchess in the colors of Auburn University. Requires the payware JustFlight Duchess. Painted by R.E. Wyman.
Posted Apr 8, 2011 14:45 by R.E. Wyman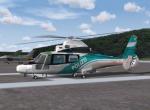 2.02Mb (24 downloads)
Bussard 1 + 2 Photoreal Textures only for the payware Abacus AS 565 Panther
Posted Mar 27, 2011 16:09 by
7.80Mb (2991 downloads)
Demo version with banners in model and VC. The Airbus A320 family is a family of short- to medium-range, narrow body, commercial passenger jet airliners manufactured by Airbus. The family includes the A318, A319, A320, and A321. The first member of the A320 family, the A320, was launched in March 1984, first flew on 22 February 1987, and was first delivered in 1988. The family was soon extended to include the A321 (first delivered 1994), the A319 (1996), and the A318 (2003). The A320 family pioneered the use of digital fly-by-wire flight control systems in commercial aircraft. Although there has been a continuous improvement process since introduction, currently the A320 Enhanced programme includes greater improvements. The Airbus A320 family has over 4,300 aircraft built and an additional 2,300 aircraft on order as of March 2010. According to Airbus, it ranked as the world's fastest-selling jet airliner family according to records from 2005 to 2007, and as the best-selling single generation aircraft programme. By Andreas Meyer - www.afs-design.de
Posted Mar 25, 2011 19:17 by Andreas Meyer
9.05Mb (1046 downloads)
I am very proud to present this detailed repaint of the payware PMDG Beechcraft B1900D in the fabulous red, black and white livery of Era Alaska, registration N972EA. Era Alaska, formed in 2009 and based in Anchorage (PANC), is the combination of Era Aviation, Hageland Aviation and Frontier Flying Service. Era provides cargo service as well as scheduled passenger service and flies a fleet of 3 B1900D's, using them along with the Dash-8-100 as workhorses for passenger destinations throughout Alaska. This is a very detailed and realistic repaint. The inside of the winglets have the Era logo, fuse and tail stripes are as accurate as I could get them, the wings have the red stripe and black band on the top and bottom, the fonts for the Era logo and FlyEra.com are the actual fonts used by Era, door markings are hand painted, interior seats and floor (carpet) are red as in the real aircraft, fuse shading is custom, tail shading is custom, tail logo is hand painted and the cap on fore part of the upper vstab is painted black. All repainted textures in this package are 32-bit with no mipmaps. I hope you enjoy flying this great aircraft around Alaska. This is a textures only package, you must own the payware PMDG B1900D to enjoy it.
Posted Mar 23, 2011 20:10 by Jeffrey S. Bryner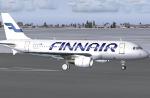 3.42Mb (420 downloads)
Finnair Airbus A319 textures only for the payware Wilco Airbus Series Vol. 1
Posted Mar 4, 2011 04:06 by A319