32.61Mb (59 downloads)
This paint scheme is for the payware Aerospool Dynamic by Lionheart Creations Ltd. This package features an American Registry, FSX and FS2004 formats, bonus extra high resolution version textures for high performance computers, and the paint scheme works with both fixed gear and RG version variants. Pilots also have recieved new attire. By William Ortis, LHC.
Posted Jun 2, 2011 17:48 by William Ortis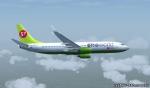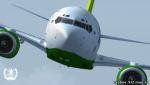 11.26Mb (800 downloads)
Oneworld s7 textures only VQ-BKW for the payware iFly 737-800 NG.
Posted May 31, 2011 09:26 by ryabov_912
3.19Mb (310 downloads)
FLY Polska Textures for the payware Carenado Cessna 152II
Posted May 26, 2011 16:48 by Tomasz Musial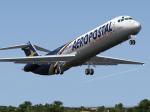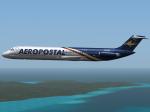 9.94Mb (783 downloads)
McDonnell-Douglas DC-9-51,(cn 47738/830), registration YV136T, and renamed "El Zuliano", an aircraft with the new Aeropostal livery. Real colors, new wings, stabilizers and other details. Files upgraded from the original version. Fully reworked new textures only for the SkySimulations DC-9-51 model (payware package). Look at http://www.skysimulations.com/ for detailed info. By Juan Ernesto Oropeza.
Posted May 16, 2011 11:05 by Juan Ernesto Oropeza
7.86Mb (2400 downloads)
Eurofighter German airforce - Luftwaffe - Fighter Wing 73 DEMO VERSION
Posted May 12, 2011 18:49 by Andreas Meyer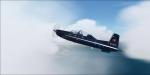 0.05Mb (259 downloads)
This is update of configuration and flight dynamics for payware Iris T-6A Texan II.
Posted May 3, 2011 16:13 by Michal Lubiscak
0.16Mb (732 downloads)
2nd ver of my config file for payware Aerosoft A-10A Thunderbolt II.
Posted May 3, 2011 16:13 by Michal Lubiscak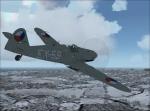 0.32Mb (116 downloads)
Config file for payware Avia S-199 by Flight Replicas.
Posted May 3, 2011 16:12 by Michal Lubiscak
2.03Mb (464 downloads)
Virtuavia RAF Neptune textures only for the payware Virtuavia Lockheed P2V-7. Lockheed Neptune MR1 based at RAF Kinloss United Kingdom in the 1952 as a stop gap before The Avro Shackleton entered service all the Neptune MR1s were returned to US in 1956.
Posted May 1, 2011 18:19 by Dave Gore fooflyer
1.75Mb (322 downloads)
This fictional V2 WWII RAF Coastal Command repaint is on a Alphasim or Virtuavia Lockheed P2V-7 Neptune (F9 Version) You need Payware Aircraft by AlphaSim or Virtuavia Lockheed P2V-7 Neptune
Posted May 1, 2011 07:10 by Dave Gore fooflyer