2.42Mb (241 downloads)
Requires payware model Flight1 C172, Texture by Jose Armando Yanez YV-REPAINT'S
Posted Mar 1, 2012 14:01 by Jose Armando Yanez
2.57Mb (94 downloads)
Requires payware model Flight1 C172, La carlota, Texture by Jose Armando Yanez YV-REAPINT'S
Posted Mar 1, 2012 13:46 by Jose Armando Yanez
2.52Mb (174 downloads)
Requires payware model Flight1 C172, SVBM, Texture by Jose Armando Yanez
Posted Mar 1, 2012 13:36 by Jose Armando Yanez
2.51Mb (170 downloads)
Requires payware model Flight1 C172, SVBI, Texture by Jose Armando Yanez YV-Repaint's
Posted Mar 1, 2012 13:23 by Jose Armando Yanez
2.30Mb (134 downloads)
Requires payware model Flight1 C172N, SVMI, YV1763, texture by Jose Armando Yanez YV-Repaint's
Posted Mar 1, 2012 13:15 by Jose Armando Yanez
2.36Mb (74 downloads)
Requires payware model Flight1 Cessna 172 , La Carlota SVMF, texture by Jose Armando Yanez YV-Repaint's!
Posted Mar 1, 2012 13:03 by Jose Armando Yanez
7.89Mb (1575 downloads)
DEMO version with banners in VC and model. The Airbus A320 family is a family of short- to medium-range, narrow body, commercial passenger jet airliners manufactured by Airbus. The family includes the A318, A319, A320, and A321. The first member of the A320 family, the A320, was launched in March 1984, first flew on 22 February 1987, and was first delivered in 1988. The family was soon extended to include the A321 (first delivered 1994), the A319 (1996), and the A318 (2003). The A320 family pioneered the use of digital fly-by-wire flight control systems in commercial aircraft. Although there has been a continuous improvement process since introduction, currently the A320 Enhanced programme includes greater improvements. The Airbus A320 family has over 4,300 aircraft built and an additional 2,300 aircraft on order as of March 2010. According to Airbus, it ranked as the world's fastest-selling jet airliner family according to records from 2005 to 2007, and as the best-selling single generation aircraft programme. By Andreas Meyer - www.afs-design.de
Posted Feb 25, 2012 17:38 by Andreas Meyer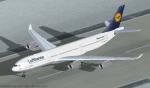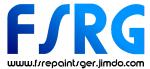 4.04Mb (1636 downloads)
FS2004/FSX Lufthansa Airbus A340-300, registration D-AIGW, 'Gladbeck'. Highly detailed 32 bit textures only for the payware SMS Overland Airbus A340-300. By FSRepaintsGER / Benjamin Spranger.
Posted Feb 25, 2012 07:27 by FSRepaintsGER/ Benjamin Spranger
2.52Mb (990 downloads)
La Carlota-Venezuela textures for the payware Carenado C182 RG II , by Jose Armando Yanez, YV-Repaint's!
Posted Feb 8, 2012 05:53 by Jose Armando Yanez
8.71Mb (1191 downloads)
I am quite proud to present this detailed repaint of the payware PMDG Beechcraft B1900D of Air New Zealand link (operated by Eagle Airways) in the very popular 'All Blacks' livery, registration ZK-EAG. This repaint is 'New Zealand tested' and 'New Zealand approved', and the accuracy was possible thanks to a talented and supportive fellow simmer in New Zealand, Grayson Ottaway, to who I dedicate this repaint. He provided photos and invaluable input as he has seen this aircraft firsthand. So, all the surfaces are painted as accurately as the model permits. All repainted textures in this package are 32-bit with no mipmaps. I hope you enjoy flying this great aircraft around the magic land that is New Zealand. This is a textures only package. You must own the PMDG Express B1900D to enjoy this repaint. Please select Zip file preview to see other images of this repaint. Also, see readme.txt file for details. Model by PMDG, repaint by Jeffrey S. Bryner and Grayson Ottaway.
Posted Feb 5, 2012 10:46 by Jeffrey S. Bryner