10.81Mb (211 downloads)
Skylink textures (fictional) for the payware Razbam Metroliner. Sorry about the last upload as I uploaded the wrong file. Repaint by Darryl Prime
Posted Feb 13, 2014 00:26 by Darryl Prime
6.22Mb (523 downloads)
SMS Overland Airbus A330-300 in Vladivostok Air livery. Texture only for payware Simmer`S Sky Overland model. Repaint by Sergey Gleba.
Posted Feb 12, 2014 13:18 by Sergey Gleba aka serg09
3.67Mb (263 downloads)
I would like to dedicate this Repaint to Andreas Manhart This is the German Airforce JG73 30-73 General Johannes Steinhoff Repaint using real photos for the tail section This took a lot of time and effort and I hope you all Enjoy and appreciate it. :)
Posted Feb 12, 2014 12:50 by John Butler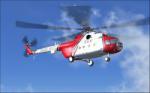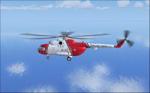 8.56Mb (290 downloads)
Polish Navy SAR new texures for the payware Mil Mi-17 by Nemeth Designs
Posted Feb 9, 2014 11:41 by Wojtek
4.54Mb (223 downloads)
This is Royal Air Force 1 Squadron Repaint of the Euro Fighter typhoon ZK329, On 15 September 2012, the squadron reformed on the Eurofighter Typhoon at RAF Leuchars This Typhoon is fairly new to 1 Sqn. 1 Sqn motto In omnibus princeps - First in all things Enjoy people. Justflight Euro Fighter Typhoon Required.
Posted Feb 7, 2014 13:26 by John Butler
1.24Mb (179 downloads)
PMDG Boeing 737-900WL Flight Dynamics Model Tuning ver.1b.Open the enclosed file and follow the instructions in text file...
Posted Feb 4, 2014 08:49 by Sergey Stoyanov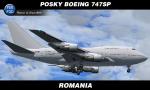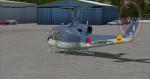 11.58Mb (1301 downloads)
FSX/FS2004 British Airways textures for the payware PMDG Boeing 737-700W
Posted Feb 3, 2014 18:20 by LUIS CASTRO
7.88Mb (382 downloads)
Real german repaint for the payware Alabeo Cessna 172RG Cutlass II
Posted Feb 2, 2014 07:18 by archive
8.75Mb (627 downloads)
This is an extra texture addon for the payware aerosoft Lockheed F-16C Fighting Falcon,containing the Hellenic Air Force's anniversary F-16C blk52+adv,of the 340 squadron, which celebrated 60 years of continuous service.
Posted Feb 2, 2014 06:55 by Theofilos HAF
9.61Mb (854 downloads)
This is an extra texture addon for the payware milvis CH-47 Chinook,containing the Hellenic Army Aviation CH-47D with tail number ES-911.Enjoy!
Posted Jan 31, 2014 11:42 by Theofilos HAF