4.76Mb (182 downloads)
This Spanish Euro Fighter Typhoon C-16-40 11-20 is based at moron Airbase 56KM Southeast of the city of Seville. This particular Typhoon arrived back at the start of 2010 Enjoy. :) Justflight Euro Fighter required.
Posted Mar 20, 2014 18:57 by John Butler
15.92Mb (529 downloads)
Repaint for the payware Carenado C185F Tundra. Paint scheme inspired by a plane with n-number N93934 owned by Holliday Air based in Birchwood, Alaska.
Posted Mar 15, 2014 03:18 by James Joblon
6.07Mb (426 downloads)
This is the Philippine Airlines RP-C2004 repaint for the Payware CLS DC-10. Made by Bien Vincent Garsuta Balansag.
Posted Mar 14, 2014 16:14 by Bien Vincent Garsuta Balansag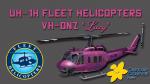 5.93Mb (991 downloads)
This is an extra texture addon for the payware CaptainSim C-130 Hercules,containing the Hellenic Air Force's anniversary aircraft C-130H "Iraklis",of the 356 squadron. Repaint created by:Theofilos HAF (based on the Angelos Hatzikatakos C-130 HAF repaint)
Posted Mar 11, 2014 09:10 by Theofilos HAF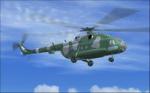 8.58Mb (260 downloads)
Polish Air Force textures for the payware Mil Mi-17 from Nemeth Designs .
Posted Mar 8, 2014 16:22 by Wojtek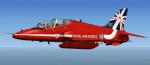 0.90Mb (743 downloads)
RAF Hawk T1a Red Arrows'Special 50th anniversary' textures for the payware Skysim Hawk. These textures depict the RAF Hawk of the Red Arrows display team wearing the Special 50th markings of the RAF. Requires the payware Skysim Hawk http://www.skysim.co.uk] Textures by ukmil[HTTP://WWW.UKMIL.ORG.UK]
Posted Mar 2, 2014 00:14 by UKMIL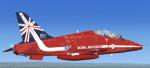 0.87Mb (288 downloads)
FS9/FSX RAF Hawk T1a Red Arrows 2014 colours These textures depict the Hawk T1A painted in the 2014 Reds display Colours Requires the payware Skysim Hawk http://www.skysim.co.uk] Textures by ukmil[HTTP://WWW.UKMIL.ORG.UK]
Posted Mar 2, 2014 00:10 by UKMIL
2.21Mb (344 downloads)
Captain Sim C-130 IRIAF textures. Modified Bump, Spec. And Reflection Maps, And Re-Detailing Where Appropriate
Posted Mar 1, 2014 18:39 by Mohammad Faali
0.91Mb (134 downloads)
Hey guys/girls sorry I got the registration wrong on the 2nd version Of my Bavarian Repaint It should be 30-29 Not 31-29 what I uploaded it with but the fix is in here simply copy and paste whats in here into texture.jg74_Bravarian also there is a new thumbnail in here. Enjoy :D
Posted Mar 1, 2014 16:24 by John Butler
21.86Mb (594 downloads)
Textures in DDS format for the payware Carenado B1900D model. Searca is an air charter company commercial, passenger and cargo covering national, regional and international routes. Nowadays it is the charter airline most important and better positioned in Colombia. Repaint by: Manuel Jose Larrahondo Burgos, Contact Ground. Happy flights
Posted Feb 28, 2014 11:26 by Manuel Jose Larrahondo Burgos