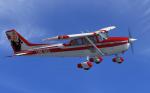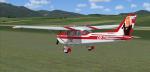 12.85Mb (286 downloads)
OM-SIS textures for the payware C-172 from A2A Simulations. Cessna 172H OM-SIS is a private home and the airport is Oeova in the Slovak Republic. Repaint OM-SIS: Jozef Kosik
Posted Jul 4, 2014 09:35 by archive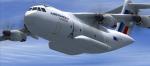 18.88Mb (722 downloads)
Air France Cargo textures for the Payware A400M Airlifter by Wilco. Painted by Marco Nguyen
Posted Jul 4, 2014 07:32 by Marco Nguyen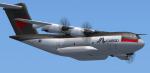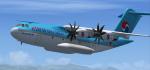 73.20Mb (1031 downloads)
Texture pack for payware A400M Airlifter by Wilco. Texture included: JAL Cargo in New Paint, Korean Air Cargo, FEDEX, China Airlines Cargo, KLM Cargo, UPS. Textures by Marco Nguyen.
Posted Jul 3, 2014 14:55 by Marco Nguyen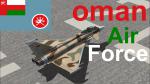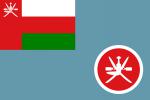 5.88Mb (257 downloads)
This is the Justflight Euro Fighter Typhoon in Oman Air Force Colour's This will be in service around the years 2016/2017 The Air force has so far ordered 12 with a possibility of more on the books. Enjoy and see you all at Riat 2014 ;)
Posted Jul 2, 2014 11:32 by John Butler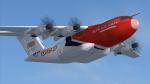 146.20Mb (1079 downloads)
Textures pack for the payware A400M Airlifter by Wilco. Textures included: TNT, China Airlines Cargo, UPS, DHL China, DHL, Vietnam Airlines (White), Vietnam Cargo, Vietnam Airlines Cargo, Vietjet Air Cargo, Lufthansa Cargo and KLM Cargo for FSX Wilco A400M Airbus.
Posted Jul 1, 2014 03:43 by Marco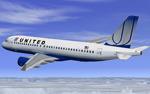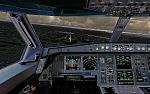 11.66Mb (1419 downloads)
DEMO VERSION: The Airbus A320 family is a family of short- to medium-range, narrow body, commercial passenger jet airliners manufactured by Airbus. The family includes the A318, A319, A320, and A321. The first member of the A320 family, the A320, was launched in March 1984, first flew on 22 February 1987, and was first delivered in 1988. The family was soon extended to include the A321 (first delivered 1994), the A319 (1996), and the A318 (2003). The A320 family pioneered the use of digital fly-by-wire flight control systems in commercial aircraft. Although there has been a continuous improvement process since introduction, currently the A320 Enhanced programme includes greater improvements. The Airbus A320 family has over 4,300 aircraft built and an additional 2,300 aircraft on order as of March 2010. According to Airbus, it ranked as the world's fastest-selling jet airliner family according to records from 2005 to 2007, and as the best-selling single generation aircraft programme. By Andreas Meyer - www.afs-design.de. Demo version with banners in VC and model.
Posted Jun 27, 2014 13:59 by Andreas Meyer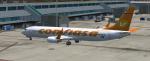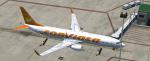 34.84Mb (709 downloads)
Conviasa textures for the payware PMDG B737-900NGX WL. Repaint by Emilio Acosta
Posted Jun 27, 2014 13:07 by Emilio Acosta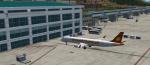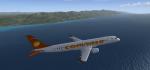 9.91Mb (428 downloads)
Fsx Conviasa texture for the payware Feelthere/Wilco Embraer 195. Repaint by Emilio Acosta
Posted Jun 25, 2014 18:10 by Emilio Acosta


34.80Mb (686 downloads)
Conviasa textures for the payware PMDG B737-800NGX WL. Repaint by Emilio Acosta
Posted Jun 25, 2014 18:08 by Emilio Acosta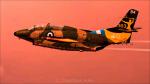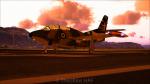 25.59Mb (422 downloads)
his is an extra texture addon for the payware Razbam T-2E/D Buckeye, containing the Hellenic Air Force's T-2E Buckeye with tail number "84" specialy painted to celebrate the 40 Years of 363 Squadron sevice. Repaint created by:Theofilos HAF
Posted Jun 19, 2014 07:55 by Theofilos HAF