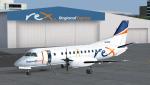 9.09Mb (390 downloads)
Textures for the Aerosim Saab 340 that came out for FS9. It works without a problem in FSX. Repaint of REX VH-RXE. Aircraft Repaint By Darryl Prime
Posted May 26, 2014 03:28 by Darryl Prime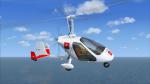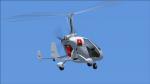 0.79Mb (173 downloads)
A repaint of the brilliant payware M-24 Orion by Simon Smeiman. You will need the Sling 2 Package from http://silvercloud-store.com/ This is the Flugschule texture file only.
Posted May 25, 2014 16:57 by W Visagie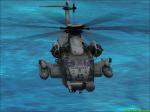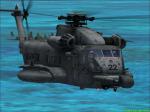 11.92Mb (1214 downloads)
Four repaints of the "Virtavia MH53J Pavelow III" in U.S.M.C. liveries although the U.S. Marines does not fly the MH53J they do fly the CH53E very similar to this aircraft.
Posted May 19, 2014 02:34 by David Robles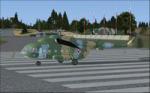 8.60Mb (116 downloads)
Polish Air Force old textures for the payware Mil Mi-17 from Nemeth Designs. By Voiteh.
Posted May 17, 2014 08:16 by Voiteh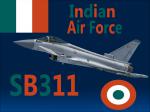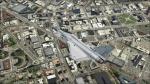 6.10Mb (406 downloads)
This is Indian Air force SB311 Euro Fighter Typhoon Fictional Livery Enjoy. :D
Posted May 16, 2014 09:15 by John Butler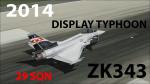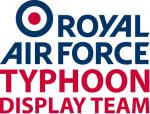 6.33Mb (364 downloads)
This is the display Typhoon for 2014 ZK343 The 2014 Typhoon Display is flown by 29 (Reserve) Squadron from RAF Coningsby its pilot is Flt Lt Noel Rees Enjoy it :D
Posted May 16, 2014 06:56 by John Butler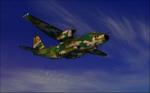 1.46Mb (228 downloads)
C27J Spartan Polish Air Force texture by Voiteh
Posted May 15, 2014 13:23 by Voiteh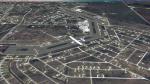 10.93Mb (143 downloads)
This will align FL59 Buckingham airport to use with MEGASCENERY EARTH.
Posted May 10, 2014 16:12 by OnMontauk@gmail.com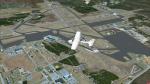 9.95Mb (99 downloads)
This will align most Long Island, Cape Cod, & Islands airports to use with MEGASCENERY Earth. View READ ME. V1.0
Posted May 10, 2014 15:53 by OnMontauk@gmail.com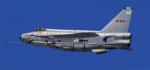 7.02Mb (242 downloads)
EE Lightning - F.6 XS903 5 SQN RAF (Textures Only) requires the payware aircraft by Justflight. Textures by UKMIL repaints [http://www.ukmil.org.uk]
Posted May 5, 2014 04:36 by UKMIL