14.01Mb (2988 downloads)
Centurion Air Cargo is a cargo airline it operates all-cargo services to Central America and South America, serving 16 scheduled destinations. It specializes in carrying seafood, vegetables, flowers and horses to and from Latin America.. Photoreal textures in 32 bit format for paware PMDG 747-400F model. Repaint by: Manuel Jose, Contact Ground. Happy flights.
Posted Nov 8, 2013 15:06 by Manuel Jose Larrahondo Burgos
13.55Mb (7725 downloads)
Demo version: The Airbus A380 is a doubledecker, four-engined airliner manufactured by Airbus S.A.S. It first flew on April 27, 2005 from Toulouse, France. Commercial flights should begin in 2006 after 15 months of testing. During much of ist development, the aircraft was known as the Airbus A3XX. The A380 is now the largest passenger airliner, topping the Boeing 747, which was the largest for 35 years. However, the Antonov An-225 retains the record of being the world's largest commercial aircraft. The media has termed the A380 a "superjumbo", with some comparing it to Howard Hughes's Spruce Goose. The first A380 prototype was unveiled during a ceremony in Toulouse, France, on January 18, 2005. Its manufacturer's serial number is 001, and is registered as F-WWOW. The new Airbus will initially be sold in two versions: the A380-800, carrying 555 passengers in a three-class configuration or up to 800 passengers in a single-class economy configuration. Expected range for the -800 model is 8,000 nautical miles (14,800 km). The second model, the A380-800F dedicated freighter, will carry 150 tons of cargo 5,600 miles (10,400 km). Airbus made the cockpit layout, procedures and handling characteristics similar to those of other Airbus aircraft to reduce crew training costs. Likewise, the A380 features a glass cockpit and side-stick flight controller. Panel, GAUGES, model, sound and textures by www.afs-design.de - Author: A.Meyer. (demo version has banners on model and VC)
Posted Nov 8, 2013 02:53 by Andreas Meyer
6.45Mb (784 downloads)
FSX FS2004 Mistral Air (gruppo Poste Italiane) Boeing 737-300. Textures only for the payware Feelthere Wilco 737 PIC
Posted Oct 29, 2013 14:07 by Ginepro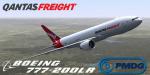 21.57Mb (3775 downloads)
Qantas Freight 777F (Fictional) repaint for the PMDG Boeing 777F. Textures only.
Posted Oct 27, 2013 06:42 by Darryl Prime
39.63Mb (264 downloads)
OO-SAS3 Fictional Belgian textures for the payware A2A Cessna 172 package. Requires purchase of A2A 172. Textures by Sylvain Delepierre Enjoy
Posted Oct 27, 2013 03:49 by Sylvain Delepierre
17.43Mb (1336 downloads)
Winair, an abbreviation of Windward Islands Airways, is a government-owned airline based in Sint Maarten. Founded in 1961 by Georges Greaux, It has a fleet of four aircraft serving ten destinations, all within the Leeward Islands group of the Lesser Antilles in the North East Caribbean. It has its headquarters on the grounds of Princess Juliana International Airport. Textures in DDS format for the payware Aerosoft Twin Otter Extended model. Repaint by: Manuel Jose, Contact Ground. Happy flights.
Posted Oct 26, 2013 13:35 by Manuel Jose Larrahondo Burgos
4.17Mb (184 downloads)
Textures only for the payware Justflight R44 helicopter in fictional Mobil Oil Company livery
Posted Oct 26, 2013 11:14 by Lloyd Horton
1.01Mb (84 downloads)
Textures only for the payware Justflight R44 Robinson helicopter in fictional O'Reilly auto parts livery. Recently went to work for O'Reilly.
Posted Oct 26, 2013 10:58 by Lloyd Horton
8.59Mb (207 downloads)
HP-A1A textures for the payware Nemeth Designs S-76. HP-A1A texture by Victor Pinto. Compatible with FS9 and FSX
Posted Oct 20, 2013 10:01 by Victor Pinto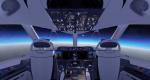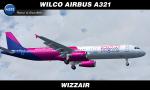 10.02Mb (360 downloads)
Red Bull F-PSYS textures for the payware Virtavia Rutan 61 Long-EZ. Textures by Jose Armando Yanez YV-REPAINT'S
Posted Oct 12, 2013 13:54 by Jose Armando Yanez