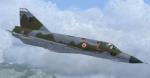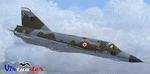 3.01Mb (363 downloads)
Texture files only for the payware Skysim Mirage III E for FSX. This is no 506 coded 3-XA of the 3/3 squadron Ardennes based at Nancy- Ochey.
Posted Jun 9, 2013 01:18 by Bertrand Barbe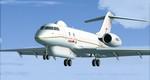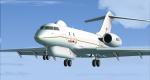 6.21Mb (1330 downloads)
Repaint of the payware Iris simulations Global Express and Sentinel Easter Egg for 2013. The Global Express is what the aircraft looked like before it's conversion to a Sentinel aircraft. The final USAF repaint is unknown to me at this time, but I'll be looking out for it. Readme included DaveSHQ
Posted May 30, 2013 17:09 by David Tessier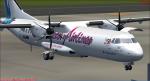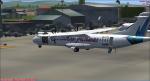 9.37Mb (1127 downloads)
Caribbean Airlines textures for the payware Flight1 ATR -72 500
Posted May 30, 2013 07:23 by Imo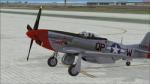 83.07Mb (814 downloads)
Some 4th FG textures along with a couple other FG/FS for the payware A2A P51D
Posted May 29, 2013 18:59 by Eric McNett
1.31Mb (306 downloads)
Patch for Spitfire MK XVI from Plane Design from FS2004 to FSX. this patch make the instrument panel functional in FSX Patch only for two models. You must have the original Plane Design for FS2004. By Alain L'Homme.
Posted May 26, 2013 05:39 by Alain L'Homme
33.97Mb (1107 downloads)
Here is my corrected version of the default B-2A texture from Area 51, plus two more "Spirit" bombers. Area 51 had the incorrect year for 82-1068 (default was drawn as 02-1068) and the "Spirit of New York" name and "WM" were placed in reverse order on the main gear doors. I corrected this and made a few mods to the textures to give some variety to each jet.
Posted May 20, 2013 10:14 by Jeff Stoermer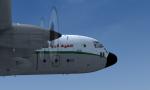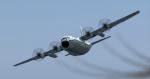 2.36Mb (1661 downloads)
Air Algerie Cargo textures for the payware C-130 from Captain sim.
Posted May 18, 2013 20:45 by archive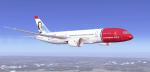 0.96Mb (832 downloads)
Textures for the payware Aerosim Boeing 787-8 . The brand new Norwegian livery, Sonja Heine. Painted by Martin Jonsson. Model design by http://www.aerosim.co.jp
Posted May 16, 2013 06:39 by Martin Jonsson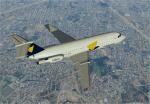 26.38Mb (515 downloads)
Repaint Pack 3 of the Austrian Airforce Eurofighter Typhoon. Includes 7L-WK, 7L-WL, 7L-WM, 7L-WN, 7L-WO. Textures only. Requires the payware Justflight Eurofighter Typhoon.
Posted May 15, 2013 08:28 by Andreas Bauer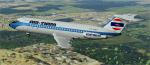 27.29Mb (270 downloads)
Repaint Pack 2 of the Austrian Airforce Eurofighter Typhoon. Includes 7L-WF, 7L-WG, 7L-WH, 7L-WI, 7L-WJ. Textures only. Requires the payware Justflight Eurofighter Typhoon
Posted May 15, 2013 06:50 by Andreas Bauer