0.91Mb (136 downloads)
Hey guys/girls sorry I got the registration wrong on the 2nd version Of my Bavarian Repaint It should be 30-29 Not 31-29 what I uploaded it with but the fix is in here simply copy and paste whats in here into texture.jg74_Bravarian also there is a new thumbnail in here. Enjoy :D
Posted Mar 1, 2014 16:24 by John Butler
21.86Mb (665 downloads)
Textures in DDS format for the payware Carenado B1900D model. Searca is an air charter company commercial, passenger and cargo covering national, regional and international routes. Nowadays it is the charter airline most important and better positioned in Colombia. Repaint by: Manuel Jose Larrahondo Burgos, Contact Ground. Happy flights
Posted Feb 28, 2014 11:26 by Manuel Jose Larrahondo Burgos
3.93Mb (355 downloads)
This is my second version of the German Air Force JG74 Bavarian Tigers 30-29 What has changed in this one 1 I received a left side Image thanks to (Andreas Manhart) so The Text is Correct on both sides this time. :) 2 no refuel probe 3 It has the blueish tint, overall if you liked the previous then this improvement You should Love :D Note delete the old one in folder texture_JG29 Much love as always my fellow pilots.
Posted Feb 27, 2014 16:34 by John Butler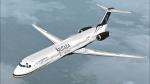 19.53Mb (286 downloads)
German textures for the payware Aerosoft WilgaX for FSX. This is a repaint of the original PZL-104 Wilga 35 D-EWRO used by the Aeroteam Klix (www.aeroteam.de). Klix is a famous glider field in east-Saxony in Germany, with annual gliding competitions. Repaint by Axel Lehmann
Posted Feb 25, 2014 08:51 by Axel Lehmann
3.78Mb (456 downloads)
This is JG31 30 92 based at Norvenich AB The first four Eurofighters arrived at Norvenich on 16 December 2009, 31 euro fighter typhoons will be based at Norvenich This particular one arrived back in late 2012 Enjoy :D
Posted Feb 24, 2014 13:38 by John Butler
4.23Mb (163 downloads)
This is JG74 30-69 Based at NEUBURG AB JG74 Operates in southern Germany. Note there is also a fix in this for my previous German Air force repaints It removes the black mark where the refuel probe is meant to be Read the read me text in here on how to do it. :)
Posted Feb 20, 2014 13:25 by John Butler
3.80Mb (315 downloads)
Jagdgeschwader 74 From 2006 to June 2008 transitioned to the Eurofighter Typhoon. Air Base Neuburg an der Donau Neuburg JG 74 provides air defence duties for southern Germany. The wing operates two squadrons of Eurofighter Typhoons, the Falken (Falcons) squadron and the Viva Zapata squadron This is JG74 30-63 enjoy. :)
Posted Feb 19, 2014 09:41 by John Butler
7.20Mb (699 downloads)
Jagdgeschwader 73 is a fighter wing of the German Air Force. The wing is based in north-eastern Germany at Rostock-Laage Airport near Rostock. Its role includes general Air Defence as well as Training on the Eurofighter Typhoon. This is JG73 30-09 And 31-16 Textures Enjoy.
Posted Feb 17, 2014 12:32 by John Butler
3.67Mb (278 downloads)
Jagdgeschwader 73 is a fighter wing of the German Air Force. The wing is based in north-eastern Germany at Rostock-Laage Airport near Rostock. Its role includes general Air Defence as well as Training on the Eurofighter Typhoon. This is JG73 30-81 Livery Enjoy. :D
Posted Feb 16, 2014 09:04 by John Butler
10.81Mb (228 downloads)
Skylink textures (fictional) for the payware Razbam Metroliner. Sorry about the last upload as I uploaded the wrong file. Repaint by Darryl Prime
Posted Feb 13, 2014 00:26 by Darryl Prime