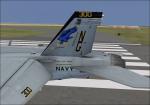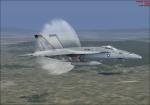 1.97Mb (322 downloads)
The new VFA-97 CAG 2014 textures for the payware VRS Superbug
Posted Mar 24, 2014 03:49 by Christopher Hammons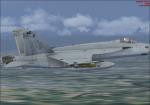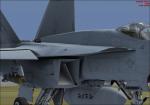 2.08Mb (320 downloads)
New VFA-25 Line 2014 scheme for the payware VRS Superbug.
Posted Mar 24, 2014 01:56 by Christopher Hammons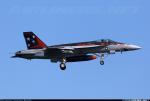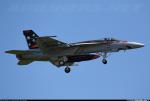 1.85Mb (1906 downloads)
Current VFA-81 Sunliners CAG textures for the payware VRS Superbug
Posted Mar 24, 2014 01:50 by Christopher Hammons
56.07Mb (638 downloads)
These package contents 2 repaints of the original PZL-104 Wilga 35 D-EWRO in old and new liveries used by the Aeroteam Klix (www.aeroteam.de), a soundmod and new added views for the Aerosoft WilgaX - Payware model for FSX. Klix is a famous glider field in east-saxony in germany with annual gliding competitions.
Posted Mar 22, 2014 07:16 by Axel Lehmann
4.76Mb (185 downloads)
This Spanish Euro Fighter Typhoon C-16-40 11-20 is based at moron Airbase 56KM Southeast of the city of Seville. This particular Typhoon arrived back at the start of 2010 Enjoy. :) Justflight Euro Fighter required.
Posted Mar 20, 2014 18:57 by John Butler
15.92Mb (542 downloads)
Repaint for the payware Carenado C185F Tundra. Paint scheme inspired by a plane with n-number N93934 owned by Holliday Air based in Birchwood, Alaska.
Posted Mar 15, 2014 03:18 by James Joblon
6.07Mb (430 downloads)
This is the Philippine Airlines RP-C2004 repaint for the Payware CLS DC-10. Made by Bien Vincent Garsuta Balansag.
Posted Mar 14, 2014 16:14 by Bien Vincent Garsuta Balansag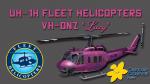 5.93Mb (1034 downloads)
This is an extra texture addon for the payware CaptainSim C-130 Hercules,containing the Hellenic Air Force's anniversary aircraft C-130H "Iraklis",of the 356 squadron. Repaint created by:Theofilos HAF (based on the Angelos Hatzikatakos C-130 HAF repaint)
Posted Mar 11, 2014 09:10 by Theofilos HAF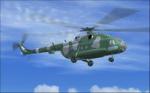 8.58Mb (280 downloads)
Polish Air Force textures for the payware Mil Mi-17 from Nemeth Designs .
Posted Mar 8, 2014 16:22 by Wojtek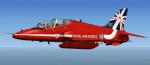 0.90Mb (748 downloads)
RAF Hawk T1a Red Arrows'Special 50th anniversary' textures for the payware Skysim Hawk. These textures depict the RAF Hawk of the Red Arrows display team wearing the Special 50th markings of the RAF. Requires the payware Skysim Hawk http://www.skysim.co.uk] Textures by ukmil[HTTP://WWW.UKMIL.ORG.UK]
Posted Mar 2, 2014 00:14 by UKMIL