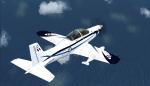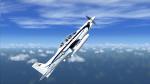 1.55Mb (214 downloads)
Iris Pilatus PC 21 fictional repaint. RAF UAS (University Air Squadrons) You need the payware PC 21 Aircraft by Iris. Repaint kit by IRIS Flight Simulation Software Repaint by Dave Gore fooflyer Please enjoy this repaint
Posted Apr 7, 2014 16:23 by Dave Gore fooflyer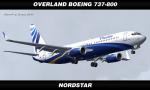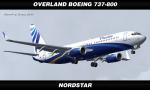 33.33Mb (1362 downloads)
FS2004/FSX Textures pack (Russian Airlines) for model Simmer`S Sky Overland: Aeroflot, S7 Airlines, Nordwind, Nordstar, UTair, Transaero.
Posted Apr 5, 2014 07:53 by Sergey Gleba aka serg09
3.34Mb (381 downloads)
SimCheck / Aerosoft Airbus A300B4-200 in Monarch Airlines livery. Texture only for payware SimCheck model. Paint Kit by Sergey Gleba. Repaint by Sergey Gleba.
Posted Apr 3, 2014 06:25 by Sergey Gleba aka serg09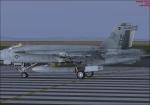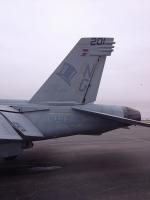 2.20Mb (414 downloads)
VFA-14 Tophatters Line textures for the payware VRS Superbug enjoy
Posted Apr 1, 2014 20:46 by Christopher Hammons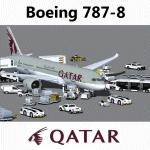 22.00Mb (1989 downloads)
TAC Colombia (Transporte Areo de Colombia)is a charter airline based at the International Airport Alfonso Bonilla Aragon Palmira. It operates services to pacific destinations in Colombia. Textures in DDS format for the payware Carenado B1900D model. Repaint by: Manuel Jose Larrahondo Burgos, Contact Ground. Happy flights.
Posted Mar 29, 2014 14:06 by Manuel Jose Larrahondo Burgos
5.50Mb (720 downloads)
Belgian Air Force FA-106 (Tiger tail) textures for the payware Aerosoft F16
Posted Mar 29, 2014 08:21 by Jonathan Linart
9.46Mb (249 downloads)
This is the CLS DC-10-30 in the Airwave Airlines livery. Made by Bien Vincent G. Balansag.
Posted Mar 27, 2014 23:52 by Bien Vincent Garsuta Balansag
5.43Mb (532 downloads)
Textures for the payware Carenado Centurion T210. I found pictures of a plane for sale on eBay with this paint scheme, I liked it and decided to make it for FSX. Enjoy!
Posted Mar 27, 2014 23:39 by James Joblon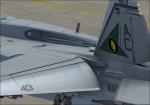 2.17Mb (224 downloads)
VFA-105 CO Bird 2014 textures for the payware VRS Superbug
Posted Mar 27, 2014 23:22 by Christopher Hammons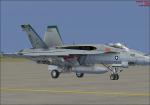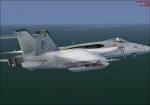 2.19Mb (252 downloads)
VFA-105 CAG 2014 textures for the payware VRS Superbug
Posted Mar 27, 2014 17:33 by Christopher Hammons