17.43Mb (1344 downloads)
Winair, an abbreviation of Windward Islands Airways, is a government-owned airline based in Sint Maarten. Founded in 1961 by Georges Greaux, It has a fleet of four aircraft serving ten destinations, all within the Leeward Islands group of the Lesser Antilles in the North East Caribbean. It has its headquarters on the grounds of Princess Juliana International Airport. Textures in DDS format for the payware Aerosoft Twin Otter Extended model. Repaint by: Manuel Jose, Contact Ground. Happy flights.
Posted Oct 26, 2013 13:35 by Manuel Jose Larrahondo Burgos
4.17Mb (186 downloads)
Textures only for the payware Justflight R44 helicopter in fictional Mobil Oil Company livery
Posted Oct 26, 2013 11:14 by Lloyd Horton
1.01Mb (86 downloads)
Textures only for the payware Justflight R44 Robinson helicopter in fictional O'Reilly auto parts livery. Recently went to work for O'Reilly.
Posted Oct 26, 2013 10:58 by Lloyd Horton
8.59Mb (209 downloads)
HP-A1A textures for the payware Nemeth Designs S-76. HP-A1A texture by Victor Pinto. Compatible with FS9 and FSX
Posted Oct 20, 2013 10:01 by Victor Pinto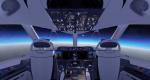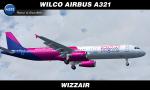 10.02Mb (360 downloads)
Red Bull F-PSYS textures for the payware Virtavia Rutan 61 Long-EZ. Textures by Jose Armando Yanez YV-REPAINT'S
Posted Oct 12, 2013 13:54 by Jose Armando Yanez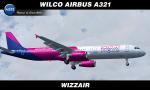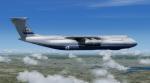 18.58Mb (498 downloads)
Sikorsky UH-60L from Venezuelan Army with a presales scheme. Model by Alphasim/Virtavia. Textures By Jose Armando Yanez YV-REPAINT'S
Posted Oct 11, 2013 13:20 by Jose Armando Yanez
11.01Mb (423 downloads)
FSX Deutsche Rettungsflugwacht Bell 412 DRF Liverys. Repaints for the Bell 412 in service from German Rescue. Repaints included: D-HHAA (Christoph Berlin) D-HHCC (Christoph Regensburg) D-HHDM (Christoph Nuernberg) D-HHUU (Christoph Thueringen) Textures only, requires original Cera Sim Bell 412 (Payware) FSX/SP2 aircraft.
Posted Oct 9, 2013 15:47 by Robin Hopf (Fipspilot)
18.58Mb (493 downloads)
Real austrian repaint for the payware A2A Cessna 172
Posted Oct 7, 2013 22:44 by Gerold Goetz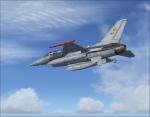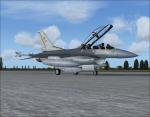 6.82Mb (505 downloads)
This repaint represents the F-16BM FB-18 parked has Kleine-Brogel. This repaint is for the F-16D Iris. Repaint by Fabien RAOUL
Posted Oct 6, 2013 06:19 by Fabien RAOUL
0.01Mb (249 downloads)
Open the enclosed file and follow the instructions in text file...
Posted Sep 22, 2013 21:37 by Sergey Stoyanov