7.41Mb (381 downloads)
This maroon color paint scheme was originally created by Cessna for their Cessna 206H, here it is adapted for the payware Carenado 152.
Posted Dec 18, 2013 12:04 by James Joblon
3.00Mb (520 downloads)
Esq 702 "Escorpioes" FAP Textures. Portuguese air force in Mozambique, for the payware LAGO/CLOUD 9 Fiat G91 R3
Posted Dec 17, 2013 18:04 by Alex Guerreiro
6.34Mb (160 downloads)
New fictional texture I made for the payware Just flight Euro Fighter Typhoon in Japan Air force.
Posted Dec 13, 2013 08:16 by John Butler
26.21Mb (1172 downloads)
Caribbean Airlines 9Y-TTE, TTC and TTD textures (3 textures) for the payware Flight 1 ATR42.
Posted Dec 9, 2013 01:26 by Imo Seon
5.23Mb (979 downloads)
Carribbean textures only for the Captain sim Boeing 757-200
Posted Dec 8, 2013 18:56 by Imo Seon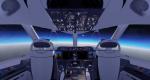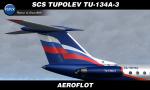 33.92Mb (516 downloads)
Cessna 337 Skymaster YV1215. Textures only for the payware Carenado 337. Textures by Jose Armando Yanez YV-REPAINT'S
Posted Dec 8, 2013 04:50 by Jose Armando Yanez
7.10Mb (292 downloads)
Only textures for the Virtavia Mi-24 'Hind-D' . The real helicopter with this paint still serving in the Syrian Air Force
Posted Dec 5, 2013 04:45 by Hani Michal
6.49Mb (201 downloads)
Only textures for the Virtavia Mi-24 'Hind-D' . The real helicopter with this paint was serving in the Croatian Air Force
Posted Dec 5, 2013 04:43 by Hani Michal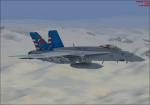 1.72Mb (343 downloads)
Updated repaint for the tac pack 1.4 of the VX-23 CAG. Requires the payware VRS Superbug
Posted Dec 3, 2013 11:36 by Christopher Hammons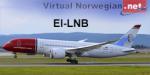 0.67Mb (894 downloads)
Textures for the payware Aerosim Boeing 787-8 . The brand new Norwegian livery EI-LNB, Thor Heyerdahl. Painted by Martin Jonsson. Model design by aerosim
Posted Dec 1, 2013 01:41 by Martin Jonsson