5.23Mb (980 downloads)
Carribbean textures only for the Captain sim Boeing 757-200
Posted Dec 8, 2013 18:56 by Imo Seon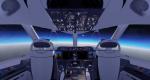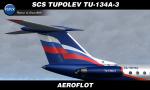 33.92Mb (521 downloads)
Cessna 337 Skymaster YV1215. Textures only for the payware Carenado 337. Textures by Jose Armando Yanez YV-REPAINT'S
Posted Dec 8, 2013 04:50 by Jose Armando Yanez
7.10Mb (295 downloads)
Only textures for the Virtavia Mi-24 'Hind-D' . The real helicopter with this paint still serving in the Syrian Air Force
Posted Dec 5, 2013 04:45 by Hani Michal
6.49Mb (203 downloads)
Only textures for the Virtavia Mi-24 'Hind-D' . The real helicopter with this paint was serving in the Croatian Air Force
Posted Dec 5, 2013 04:43 by Hani Michal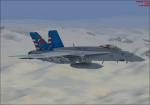 1.72Mb (343 downloads)
Updated repaint for the tac pack 1.4 of the VX-23 CAG. Requires the payware VRS Superbug
Posted Dec 3, 2013 11:36 by Christopher Hammons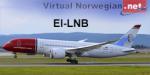 0.67Mb (894 downloads)
Textures for the payware Aerosim Boeing 787-8 . The brand new Norwegian livery EI-LNB, Thor Heyerdahl. Painted by Martin Jonsson. Model design by aerosim
Posted Dec 1, 2013 01:41 by Martin Jonsson
12.64Mb (421 downloads)
Textures for the payware Feelthere Wilco E170 in Air Lituanica livery.
Posted Nov 26, 2013 06:41 by Gediminas Pliura
3.06Mb (198 downloads)
textures only for the payware Cerasim Bell 222b in fictional Oklahoma Highway patrol livery. These are not dxt10 textures but feel free to change to dxt10. Enjoy and happy flying!
Posted Nov 24, 2013 12:32 by Lloyd Horton
2.35Mb (75 downloads)
Tested on Windows XP and Windows 7. This download adds airfield markers and ICAO id's found in FSX, and overlays them on Google Earth. This file is for Maldives X. by Aerosoft . There is also a seperate file with a list of basic airfield location details. i.e: EGBB Birmingham Airport. Birmingham. N52* 27.23' W1* 44.88' alt325. Also the tidying "My places" in Google Earth, file. Other locator files to follow. by Carl Vokes
Posted Nov 16, 2013 02:53 by carl vokes
0.51Mb (91 downloads)
This tool for Microsoft Flight Simulator provides a better random failures experience when you fly some aircraft.
Posted Nov 9, 2013 05:59 by Fazrul Izwan