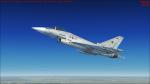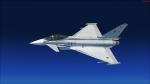 4.74Mb (188 downloads)
This is my first repaint ever and its of the German air force JG61 euro Fighter I hope you all enjoy it Just flight Euro Fighter required.
Posted Aug 13, 2013 14:31 by John Butler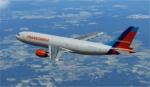 96.39Mb (370 downloads)
Textures for the payware (new) Twin Otter Extended Srs300, RCAF 440 Sqn livery, 3 versions: 3 Blade Cargo, 3 Blande Tundra and 4 Blade Cargo, by Tom Weiss *** replaces earlier version with the same title
Posted Aug 13, 2013 06:07 by Tom Weiss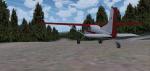 7.32Mb (223 downloads)
Elk City airport (S90) photoreal scenery with custom objects. Made to blend with ORBX NRM (will not blend with default FSX). Comes with seasonal and night textures. Please see "Readme" file for more instructions.
Posted Aug 11, 2013 22:17 by Brett Lee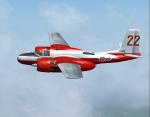 13.56Mb (146 downloads)
Ariana Airlines green textures for the payware CLS A310
Posted Aug 10, 2013 13:21 by Rohullah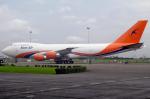 11.86Mb (473 downloads)
Kamair textures for the payware CLS Boeing 747-200
Posted Aug 10, 2013 13:17 by Rohullah
16.25Mb (200 downloads)
This repaint is like a Nord 1002, a French built and re-engined Messerschmitt Bf 108 produced by SNCAN. The F-AZBV is the property of the association "Renaissance caudron simoun" (http://www.caudron-simoun.com/) who is currently using as test ban Renault Bengali 6Q engine that will equip their Caudron Simoun. He will leave for Norway this fall.
Posted Aug 10, 2013 05:19 by Greenhopper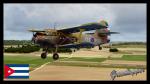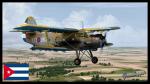 8.64Mb (720 downloads)
Fictional Cuban Antonov AN2 textures for the Sibwa=ings An-2. Offered by the the USSR to Fidel Castro during an anniversary of the Cuban Revolution
Posted Aug 9, 2013 03:21 by Pascal DIERICK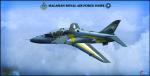 4.86Mb (272 downloads)
Textures only for the payware Sky Sim Hawk T1A - Front seat only. This is a reproduction of the Malaysian Air Force hawk of 2009. All textures created by Gordon Barnes
Posted Aug 5, 2013 12:44 by Gordon Barnes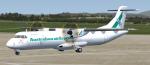 3.38Mb (414 downloads)
Australian air Express (fictional) livery ATR 72-500 for the payware Flight 1 ATR 72-500. Text-o-Matic. Repaint by Darryl Prime.
Posted Aug 1, 2013 08:07 by Darryl Prime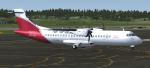 3.14Mb (363 downloads)
Brindabella Airlines ATR 72-500 (fictional) Registration is VH-BBA. Requires the payware Flight 1 ATR72-500. Text-o-Matic Repaint by Darryl Prime.
Posted Aug 1, 2013 07:26 by Darryl Prime