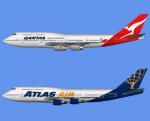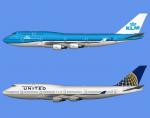 801.85Mb (2172 downloads)
Most of these are by TOGA Projects/Maxime Konareff, Colin Lowe AND David Lockett. 25 paints, I've included the [fltsim. entrys for the aircraft.cfg to install easier, but still need to run the iFLY B747 Configuration Tool to configure the jet correctly. I was going to make some nice custom thumbnails for these but my computer couldn't handle reloading this jet over and over and over again with out memory call, so if some one is feeling up to it by all means.: Air France, Air New Zeland, Ansett Australia, Atlas Air, EVA, KLM, Lufthansa, Pan AM, Royal Air Maroc, Transaero, Air China, China Airlines, Corsair Intl, Delta, Malaysia, Northwest, South African, United, Wamos, British, British Landor, Cathay, Quantas and Singapore, JAL and Pullmantur Air. Liverys only! These Liverys are arcived on Flight1 File Library System Free Downloads for the Simulation Enthusiast
Posted Dec 4, 2016 05:21 by T.Marson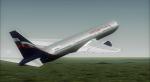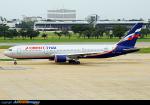 9.69Mb (175 downloads)
FS2004/FSX Orient Thai Airlines HS-BKC textures for the payware Level-D 767-300ER
Posted Dec 4, 2016 04:54 by Liao Yitong
15.10Mb (602 downloads)
Textures for the payware Feelthere E195 in Flybe livery. Flybe was the first airline in Europe to acquire the 118-seat Embraer 195 twin jet.
Posted Dec 2, 2016 13:16 by Kelvin Keeble
5.83Mb (769 downloads)
Textures for the payware Majestic Q400, painted in Flybe livery. Flybe is the world's largest operator of the Q400.
Posted Dec 2, 2016 12:27 by Kelvin Keeble
129.32Mb (132 downloads)
This is a Compilation of Roberto Ayala's repaints for VAL for FSX/P3D. For a preview of the repaints check out the promo video: https://youtu.be/Rj2PzYRrSGA Spoiler Alert: Check the whole video for a surprise bonus! A set of repaint textures for the Islanders has been included and a new set of VC colors courtesy of Frank Safranek. Also included an aircraft cfg update for the C402. Updates are included in each aircraft folders. You will need Flysimware C402, Carenado C208 Grand Caravan, Virtavia/Flight One BN Islander and the Aerosoft Twin Otter Extended payware versions to use Vieques Air Link Virtual package. More repaints on their way.
Posted Nov 30, 2016 21:54 by Rafael Ortiz,Roberto Ayala,Frank Safranek
38.50Mb (1058 downloads)
Quality Wings Bae 146 Avro RJ 85 LaMia Corporation CP-2933. In Loving memory of Flight LMI 2933 Chapecoense Soccer Team and LaMia Crew. Textures only for the payware QualityWings BAe 146/Avro RJ model. Repaint by Jose Blanco.
Posted Nov 30, 2016 16:31 by Jose Blanco
24.76Mb (228 downloads)
ZS-MOC 2016 Johannesburg School of Flying South Africa textures for the payware A2A Cessna C172
Posted Nov 29, 2016 10:10 by Ali Gaffoor
20.76Mb (80 downloads)
ZS-NBN Johannesburg School of Flying South Africa textures for the payware A2A Cessna C172
Posted Nov 29, 2016 09:58 by Ali Gaffoor
9.13Mb (184 downloads)
White paintkit textures for the payware Feelthere/wilco Embraer 195.
Posted Nov 26, 2016 17:43 by Sebastian Gutmann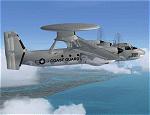 4.30Mb (126 downloads)
This texture set represents an aircraft operated by the US Coast Guard out of Air Station St. Augustine, Florida beginning in 1987. This zip file contains only the textures that are unique to this scheme. You will also need the original "FSX: Steam Edition - Grumman E-2C Hawkeye Add-On" files. Repaint by Frank Safranek using paint kit by Virtavia Pty Ltd.
Posted Nov 17, 2016 15:03 by Frank Safranek