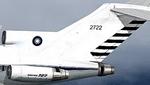 16.73Mb (305 downloads)
FSX/FS2004. This is a repaint of the Boeing 727-100 in the livery of Special Transport Squadron, Sungshan Base Command, Republic Of China Air Force(ROCAF), circa 1990s. Aircraft 2722 served as Taiwan's Presidential transport from 1991 to 1998. Textures only. Captain Sim 727 Captain: 727-100 Pro Pack v2.0 payware package required. ACE compliant. Repainted by Mike Huang.Liao Yitong
Posted Feb 26, 2017 04:20 by Liao Yitong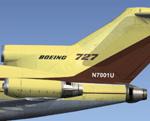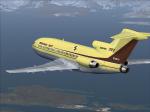 13.03Mb (347 downloads)
FSX/2004. This is a repaint of the Boeing 727-100 N7001U in the livery of Boeing prototype E1. This was the first 727 ever built and flown, and was later delivered to United Airlines. After retiring from commercial service, the aircraft was donated to the Museum of Flight in Seattle, and is currently undergoing restoration. Captain Sim 727 Captain: 727-100 Pro Pack v2.x payware package required. ACE compliant. Repainted by Mike Huang.Liao Yitong turn it to FS2004.
Posted Feb 26, 2017 04:00 by Liao Yitong
10.68Mb (294 downloads)
Iran Air textures for the payware PMDG Boeing 747-400. By Abbas Yousefshahi
Posted Feb 21, 2017 05:49 by Abbas Yousefshahi
11.85Mb (129 downloads)
Textures for the payware Bear Studios MiG-17A in the colors of China ROCAF 83065.The planes is from China PLAAF.For FS2004 and FSX
Posted Feb 20, 2017 17:29 by Liao Yitong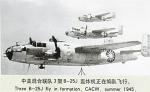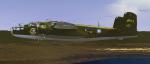 5.79Mb (130 downloads)
China ROCAF-USAAF 43113-622 textures for the MAAM Sim B-25.
Posted Feb 20, 2017 03:21 by Liao Yitong
13.05Mb (145 downloads)
A2A A6M2 Zero CHINA ROCAF P_5016 Textures for the WWII Fighters A6M5 Zero from A2A-Shockwave.
Posted Feb 20, 2017 03:10 by Liao Yitong
16.24Mb (198 downloads)
Textures for the payware 'Pilot in command' Boeing 737. Livery Package including the liveries of Peruvian Airlines (B733, B734, B735)and LC Peru (B735) Different from the previous upload are the additional winglet models and the corrected night effects.
Posted Feb 19, 2017 11:46 by Raoul
9.05Mb (519 downloads)
Avior Airlines Airbus A340-313X YV3292 livery for the payware BlackBox Simulations Airbus A340. Working in Lockheed Martin Prepar3D and Microsoft Flight Simulator X. Textures by Jose Blanco - FS Latino.
Posted Feb 17, 2017 08:54 by Jose Blanco
2.61Mb (692 downloads)
British Airways Textures for the payware FSX Aerosoft/Flightsimlabs Concorde X
Posted Feb 16, 2017 19:27 by Kelvin Keeble
7.44Mb (358 downloads)
SA Express (South Africa) textures for the payware Majestic Dash 8
Posted Feb 11, 2017 02:49 by Ali Gaffoor