11.85Mb (128 downloads)
Textures for the payware Bear Studios MiG-17A in the colors of China ROCAF 83065.The planes is from China PLAAF.For FS2004 and FSX
Posted Feb 20, 2017 17:29 by Liao Yitong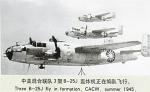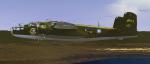 5.79Mb (129 downloads)
China ROCAF-USAAF 43113-622 textures for the MAAM Sim B-25.
Posted Feb 20, 2017 03:21 by Liao Yitong
13.05Mb (142 downloads)
A2A A6M2 Zero CHINA ROCAF P_5016 Textures for the WWII Fighters A6M5 Zero from A2A-Shockwave.
Posted Feb 20, 2017 03:10 by Liao Yitong
16.24Mb (193 downloads)
Textures for the payware 'Pilot in command' Boeing 737. Livery Package including the liveries of Peruvian Airlines (B733, B734, B735)and LC Peru (B735) Different from the previous upload are the additional winglet models and the corrected night effects.
Posted Feb 19, 2017 11:46 by Raoul
9.05Mb (515 downloads)
Avior Airlines Airbus A340-313X YV3292 livery for the payware BlackBox Simulations Airbus A340. Working in Lockheed Martin Prepar3D and Microsoft Flight Simulator X. Textures by Jose Blanco - FS Latino.
Posted Feb 17, 2017 08:54 by Jose Blanco
2.61Mb (682 downloads)
British Airways Textures for the payware FSX Aerosoft/Flightsimlabs Concorde X
Posted Feb 16, 2017 19:27 by Kelvin Keeble
7.44Mb (353 downloads)
SA Express (South Africa) textures for the payware Majestic Dash 8
Posted Feb 11, 2017 02:49 by Ali Gaffoor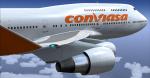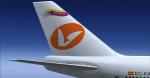 28.64Mb (516 downloads)
Wamos Air - Conviasa Boeing 747-4H6 EC-KXN livery for the PMDG Boeing 747-400 V3. Working in Lockheed Martin Prepar3D and Microsoft Flight Simulator X. Textures only. Visit www.fslatino.com.ve Texture by Jose Blanco.
Posted Feb 8, 2017 01:41 by Jose Blanco
21.26Mb (138 downloads)
"Societa'Aerea Mediterranea I-MANO" livery (COMPLETELY FICTIONAL), Societa' Aerea Mediterranea never flew "Connies" but if they had, they might have looked like this during '50. Textures set for the beautiful A2A Lockheed L-049 Constellation. Installation instructions are included.Based on A2A Paintkit.Repaint by Manuele Villa,February 2017.
Posted Feb 7, 2017 12:15 by Manuele Villa
5.63Mb (438 downloads)
A repaint of NASA's "991" test airframe of the F-14A Tomcat. For use with the IRIS Pro Series F-14A Tomcat "NASA 991, an F-14 Navy Tomcat designated the F-14 (1X), is seen here in banked flight over the desert on a research flight at NASA's Dryden Flight Research Center, Edwards, Calif. The F-14 was used at Dryden between 1979 and 1985 in extensive high-angle-of-attack and spin-control-and-recovery tests."
Posted Feb 7, 2017 05:21 by Copperbelt Jack