2.63Mb (108 downloads)
West Coast Airlines was a regional airline based in Seattle Washington, and started operations in 1946 with DC-3s. The first pure jet operations started in 1966, with the introduction of DC-9-10s. West Coast operated until 1968 when it was merged into Air West. You need the payware DC-9 by Sky Simulations, for this repaint. This aircraft was tested on P3D v3 & FSX-SE.
Posted Jul 6, 2017 02:10 by Ted Giana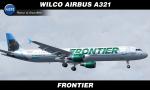 15.72Mb (198 downloads)
Iranian Army Aviation textures for the payware Milviz CH-47
Posted Jul 1, 2017 08:38 by Liao Yitong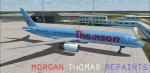 9.94Mb (496 downloads)
Thomson Airways Boeing 757-2B7 'G-OOBJ' depicted in the airline's livery worn in 2012. Textures for the payware Quality Wings Boeing 757-200 passenger model.
Posted Jun 29, 2017 13:39 by Morgan Thomas
14.34Mb (568 downloads)
FlyBe (G-PRPL) textures only for the payware Majestic Software MJC8 Q400. Installation instructions are included in the readme. Majestic Software MJC8 Q400 PILOT/PRO/TRAINING Edition is required.
Posted Jun 27, 2017 03:32 by Kelvin Keeble
9.70Mb (62 downloads)
Tasilli Travaile Aerien textures only for the payware Carenado B1900D
Posted Jun 22, 2017 16:45 by HADDAD
9.15Mb (74 downloads)
Tassili Airlines Algeria textures only for the payware Carenado B1900D
Posted Jun 22, 2017 16:35 by HADDAD
8.65Mb (249 downloads)
Algerian Air Force Tactical Airlift textures for the payware Captain Sim C130H 2nd WING
Posted Jun 22, 2017 16:23 by HADDAD
5.95Mb (188 downloads)
Algerian Airforce textures for the payware Bear Studios SU30
Posted Jun 20, 2017 05:42 by HADDAD
10.25Mb (153 downloads)
Algerian Airforce textures for the payware Captain Sim C-130H-30
Posted Jun 20, 2017 05:33 by HADDAD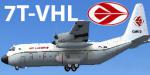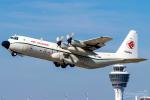 3.09Mb (367 downloads)
Air Algerie Cargo textures for the payware Captain Sim C-130
Posted Jun 20, 2017 05:25 by HADDAD