33.13Mb (287 downloads)
Captain Sim Boeing 737-200 in Rutaca Airlines (Green color) livery. Textures only for Captain Sim model. Description and instruction in the archive. Repaint by Sergey Gleba aka serg09. My group: vk.com/paint_sim
Posted Jan 30, 2017 11:11 by Sergey Gleba aka serg09
32.44Mb (95 downloads)
Captain Sim Boeing 737-200 in Rutaca Airlines (Blue color) livery. Textures only for Captain Sim model. Description and instruction in the archive. Repaint by Sergey Gleba aka serg09. My group: vk.com/paint_sim
Posted Jan 30, 2017 11:10 by Sergey Gleba aka serg09
33.82Mb (93 downloads)
Captain Sim Boeing 737-200 in Avior Airlines (Yellow color) livery. Textures only for Captain Sim model. Description and instruction in the archive. Repaint by Sergey Gleba aka serg09. My group: vk.com/paint_sim
Posted Jan 30, 2017 11:10 by Sergey Gleba aka serg09
32.64Mb (189 downloads)
Captain Sim Boeing 737-200 in Avior Airlines (Red color) livery. Textures only for Captain Sim model. Description and instruction in the archive. Repaint by Sergey Gleba aka serg09. My group: vk.com/paint_sim
Posted Jan 30, 2017 11:08 by Sergey Gleba aka serg09
32.03Mb (83 downloads)
Captain Sim Boeing 737-200 in Avior Airlines (Blue color) livery. Textures only for Captain Sim model. Description and instruction in the archive. Repaint by Sergey Gleba aka serg09. My group: vk.com/paint_sim
Posted Jan 30, 2017 11:07 by Sergey Gleba aka serg09
32.56Mb (176 downloads)
Captain Sim Boeing 737-200 in Avianca Colombia livery. Textures only for Captain Sim model. Description and instruction in the archive. Repaint by Sergey Gleba aka serg09. My group: vk.com/paint_sim
Posted Jan 30, 2017 11:06 by Sergey Gleba aka serg09
25.51Mb (470 downloads)
SimCheck (Aerosoft) Airbus A300B4-200 in American Airlines livery. Cabin real A300B4-605R. Even more of my high-quality textures for the model SimCheck A300B4-200 on the website SimMarket. Textures in format 32bit | DDS. Description and instruction in the archive. Repaint & Paint Kit by Sergey Gleba aka serg09 (PaintSim). My group: vk.com/paint_sim
Posted Jan 30, 2017 11:02 by Sergey Gleba aka serg09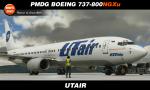 24.23Mb (349 downloads)
FS2004/FSX Quality Wings Boeing 757-200 NASA N577NA Old textures.
Posted Jan 22, 2017 06:23 by Liao Yitong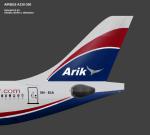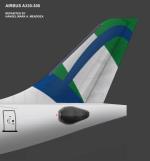 3.97Mb (88 downloads)
Arik Air and MedView "fictional" for the payware SMS overland A330-300. Repainted by Hansel Mendoza
Posted Jan 19, 2017 01:42 by Hanzel Mendoza
8.97Mb (288 downloads)
Captain Sim B737-200 in the old SAA (South African Airways) colours, circa 1970. Textures only. Requires the payware Captain Sim B737-200 base pack. Repaint by Jacques Louw.
Posted Jan 15, 2017 01:00 by Jacques Louw