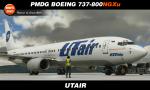 24.23Mb (362 downloads)
FS2004/FSX Quality Wings Boeing 757-200 NASA N577NA Old textures.
Posted Jan 22, 2017 06:23 by Liao Yitong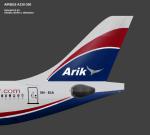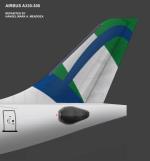 3.97Mb (88 downloads)
Arik Air and MedView "fictional" for the payware SMS overland A330-300. Repainted by Hansel Mendoza
Posted Jan 19, 2017 01:42 by Hanzel Mendoza
8.97Mb (312 downloads)
Captain Sim B737-200 in the old SAA (South African Airways) colours, circa 1970. Textures only. Requires the payware Captain Sim B737-200 base pack. Repaint by Jacques Louw.
Posted Jan 15, 2017 01:00 by Jacques Louw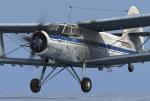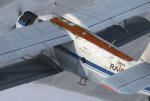 11.57Mb (347 downloads)
An-2 "Colt". The 2nd is MAC - Moscow aeroclub, Pahomova (UUDP). Textures only for the payware Sibwings An-2
Posted Jan 14, 2017 23:46 by Ivan750
22.42Mb (595 downloads)
Latin America textures package for the payware JustFlight Boeing 737Pro including the following liveries: -Peruvian Airlines (Old Livery) -Peruvian Airlines (New Livery) -Sky Airline Chile (New Livery) -Aerolíneas Argentinas (Old Livery) -Aerolineas Argentinas (New Livery) -Fuerza Aerea Del Peru (Old Livery) -AeroGal (New Livery) -Avior Airlines Venezuela -LC Peru (never operated the -200) -Star Peru (Old Livery)
Posted Jan 8, 2017 16:46 by Raoul
6.95Mb (593 downloads)
Orbit Airlines for PMDG 777-200LR. For FSX only. Must purchase PMDG 777-200LR base pack first. Read me instructions in file for installation.
Posted Jan 5, 2017 22:46 by Paul Rickard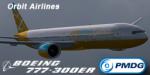 6.11Mb (814 downloads)
Orbit Airlines texture done for the PMDG 773ER. This is for FSX only. Must purchase the PMDG 777-200LR basepack as well as the 777-300ER extension pack. Instructions to download are in the file.
Posted Jan 5, 2017 22:38 by Paul Rickard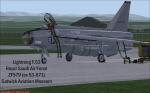 15.18Mb (116 downloads)
This is a repaint for the Aerosoft Lightning F6 which represents the former RSAF aircraft ZF576. It is depicted here as she appeared in September 2016 at the conclusion of a 16 year restoration by the Gatwick Aviation Museum. She is the only live example of a Saudi operated Lightning. Please don't edit and reupload anywhere without my permission. See readme for more info.
Posted Jan 2, 2017 14:21 by Cameron Slater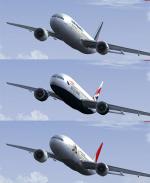 240.94Mb (3287 downloads)
Textures only, 28 liverys included - House, Aeroflot, Air France, Austrian, British, Cathay, China Southern, Continental, Delta, Emirates, Japan, KLM, Malaysia, New Zealand, Pakistan Intl, Aeromexico, Alitalia, El-Al, FedEx, Air India, Kenya, Korean, Singapore Star Alliance, Thai, Turkish, Turkish Barcelona, United, Singapore.
Posted Jan 1, 2017 01:07 by T.Marson
6.22Mb (238 downloads)
FSX/FS2004 Flight1/Bear Studios Mig-15 USAF TC-616 textures.
Posted Dec 23, 2016 23:37 by Liao Yitong