11.02Mb (90 downloads)
Textures for the payware Carenado Cessna 172 in the livery of the aeroclub "Ugo Capitanio" of Vicenza, based at Thiene airport (LIDH), Italy. Registration I-SNDF "Spirit of Vicenza"
Posted Nov 6, 2015 00:45 by Carlo Boninsegna
12.01Mb (90 downloads)
Textures for the payware Carenado Cessna 172 in I-ETAR livery, Aeroclub of Verona, Italy.
Posted Nov 4, 2015 14:46 by Carlo Boninsegna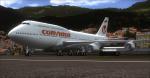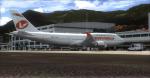 5.55Mb (493 downloads)
Conviasa Wamos Air Boeing 747-400 EC-LNA textures for the SMS Overland Boeing 747-400 Model. Available in SD 1024x1024 FS2004, FSX and P3D. Repaint By Jose Blanco.
Posted Oct 30, 2015 15:57 by Jose Blanco
9.75Mb (493 downloads)
Retro Turkish Airlines textures for the payware Wilco A330
Posted Oct 29, 2015 08:35 by Hakan DAGHAN
6.69Mb (291 downloads)
Conviasa YV10287 textures for the payware CLS A340 model. By Yankyvictor.
Posted Oct 28, 2015 23:52 by YANKYVICTOR
10.27Mb (93 downloads)
This is an updated version of Lee Marrow's DC-10 PAL Old Colors paint updated with new details. Includes e-mail written by Lee Marrow allowing me to post these updates to the public.
Posted Oct 27, 2015 04:52 by Bien Vincent Garsuta Balansag
29.69Mb (678 downloads)
Tarom Skyteam 737-700 textures for the payware PMDG Boeing 737-800NGX WL
Posted Oct 24, 2015 21:51 by Lapusneanu Ovidiu Andrei
91.00Mb (101 downloads)
4 Repaints for the payware A2A Cessna 182. Textures are based on RWBY by RoosterTeeth. In celebration of Season 3. 1 paint job for each member of Team RWBY. Ruby, Weiss, Blake, and Yang!
Posted Oct 23, 2015 20:57 by CountryFlyboy
11.75Mb (128 downloads)
Textures for the payware Carenado Commander 114 in the colours of 'ZS-LMC' a privately owned aircraft at Rand Airport (FAGM) in South Africa. This repaint was done by private request. Repaint by Jacques Louw.
Posted Oct 23, 2015 20:31 by Jacques Louw
3.70Mb (366 downloads)
Polish Air Force textures for the Area 51 Apache AH-64D. Repaint by Voiteh.
Posted Oct 23, 2015 00:09 by Voiteh