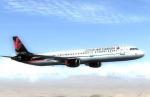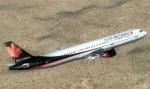 6.43Mb (315 downloads)
This is a fictional Air Canada Airlines texture for the payware SMS Overland Airbus A321 with CFM engines. Actual aircraft has the standard ACA livery. Livery Design by Anthony Harding, who gave his kind permission for publishing. Textures only.
Posted Mar 15, 2015 11:27 by Dimitrios Moschos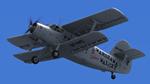 5.56Mb (586 downloads)
SPKMZ Warszawa 1944 Walczy textures for the payware Sibwings An-2.
Posted Mar 2, 2015 10:09 by avion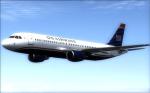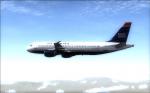 6.16Mb (534 downloads)
This is the US Airways Airbus A320, registration N106US which ditched in the Hudson River NY on January 2009. For Overland SMS Airbus A320 CFM model. Textures only.
Posted Feb 8, 2015 18:49 by Dimitrios Moschos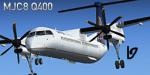 3.47Mb (724 downloads)
An updated livery of the payware Majestic Q400 United Express (Colgan Air) livery to Republic. All of the Q400s that were operated by Colgan are now operated by Republic, hence the update, making it more realistic to fly in the sim. The plane uses the same registration N328NG. Credit goes to Majestic Simulations for the original livery.
Posted Feb 7, 2015 13:23 by Hamhari Brown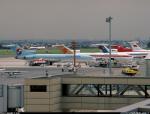 9.89Mb (264 downloads)
FS2004/XKorean Air KAL V2.1 textures for the payware Captain Sim 727-200.
Posted Jan 17, 2015 01:07 by Liao Yitong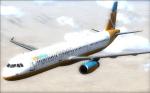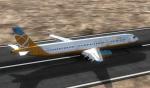 6.37Mb (258 downloads)
This is the FSX Orbit Airlines Airbus with iae engines, for Overland SMS Airbus A321 iae model. Textures only.
Posted Jan 16, 2015 12:33 by Dimitrios Moschos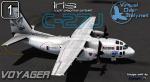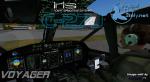 10.19Mb (452 downloads)
Textures for the payware Iris Battlefield Airlifter C-27J Spartan. Virtual over italy Livery. "http://www.virtualoveritaly.net"
Posted Jan 9, 2015 15:41 by Voyager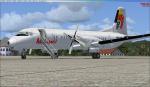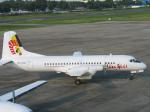 11.14Mb (367 downloads)
An Asian Spirit textures for the payware Aerosim NAMC YS-11.
Posted Dec 31, 2014 06:14 by Aeron M. Tumanut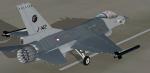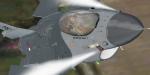 4.99Mb (983 downloads)
This texture reflects the current Solo Display jet of the Netherlands Airforce. Texture for Aerosoft F16 ONLY. Repainted by: Mees Jansen
Posted Dec 29, 2014 10:07 by Mees Jansen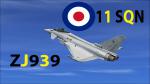 5.91Mb (132 downloads)
This is 11 sqn ZJ939 Based at Raf Coningsby, UK. Requires the payware Justflight Euro Fighter Typhoon.
Posted Dec 22, 2014 10:30 by John Butler