19.02Mb (436 downloads)
Interior Repaint only for (PAYWARE) Carenado Piper Archer II PA28 Model Aircraft. Pilots now you can have Factory looking BLUE interior to match any Blue Piper Archer II PA 28 of Carenado's !! Simple Copy & Paste the files and FLY !!
Posted Aug 3, 2016 04:24 by Jetranger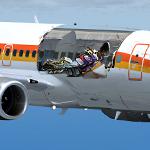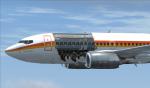 23.51Mb (510 downloads)
Aloha Airlines flight number 243 for the Payware PMDG 737-600. Flight 243 was on a flight between Hilo and Honolulu when it suffered catastrophic damage due to an explosive decompression mid air. Amazingly only one person died, a flight attendant. The aircraft landed safely at Kahului Airport on Maui.
Posted Aug 2, 2016 15:39 by Lapusneanu Ovidiu Andrei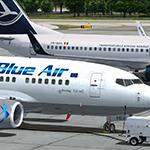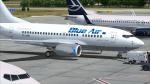 21.64Mb (505 downloads)
BlueAir textures of yr-amb for the payware PMDG 737-600.
Posted Aug 2, 2016 15:33 by Lapusneanu Ovidiu Andrei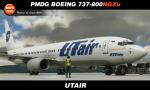 17.25Mb (229 downloads)
FSX/FS2004 QW Boeing 757-200PF China Jade textures only for the payware Quality Wings model.
Posted Aug 2, 2016 04:18 by Liao YItong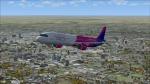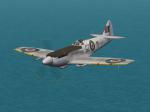 21.45Mb (247 downloads)
FSX/FS2004 Flight1/Bear Studios mig-15 ROCAF (China AF) textures
Posted Aug 1, 2016 07:47 by Liao Yitong
0.99Mb (632 downloads)
I have built all steam gauges (except for ADF) for the A2A Simulations Cessna 182 using original A2A textures for each gauge. The gauges included in this download are: Fuel (Left/Right Wing), CHT, EGT, Oil Temp, Oil Pressure, VAC, Ammeter, Fuel Flow, Manifold Pressure, Airspeed (with adjustable TAS dial, Turn Coordinator, Artificial horizon, Gyro Compass (with heading bug), Magnetic Compass, Altitude indicator (with adjustable barometer ring), VSI, VOR1, VOR2 (with DME and speed to target), RPM, with engine hours indication. In addition, there is a cowl flap indicator, fuel tank indicator, Flaps position indicator, OAT in C, Rudder trim indicator, and Elevator Trim indicator. These gauges are programmed to be used with A2A Simulations Cessna 182. Because they use L:Variables (coding specific to Accusim by A2A), they are specifically designed to be used with a FIP driver that can use L:Vars (the stock Saitek drivers do NOT). I use SPAD.neXt to drive them and it works pretty well. Just unzip the file into your SPAD.neXt\gauges folder. *These gauges are not fully tested and I will most likely update them sometime in the future with fixes and/or additions, but for now, I am going to be away from flight simming for a while and wanted to get these out there before I went dark.
Posted Jul 30, 2016 11:34 by TynMahn
8.30Mb (157 downloads)
Air Ambulance D-CEXP textures only for the payware LearJet 35A By Flysimware for FSX/P3D
Posted Jul 29, 2016 13:41 by Trino Rojas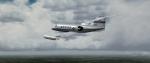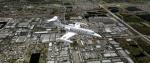 9.42Mb (273 downloads)
40090 AMC Uunited States Air Force textures for the payware Flysimware Learjet 35A
Posted Jul 28, 2016 14:29 by Trino Rojas
9.36Mb (218 downloads)
N104PH textures for the payware Flysimware LearJet 35A
Posted Jul 27, 2016 05:01 by Trino Rojas
1.79Mb (361 downloads)
Transavia new livery textures for the payware Justflight Boeing 737-200
Posted Jul 26, 2016 13:11 by Raoul