12.26Mb (297 downloads)
Textures for the payware Justflight Boeing 737-200: including: LCPeru, StarPeru (Old Livery), Peruvian Airlines (Old and New Livery), Fuerza Aerea Del Peru
Posted Oct 22, 2015 15:33 by Raoul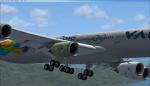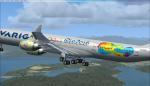 8.53Mb (315 downloads)
"RIO 2016" textures for the payware CLS A340 model. By Yankyvictor.
Posted Oct 20, 2015 21:52 by YANKYVICTOR
0.64Mb (146 downloads)
Polish Air Force textures for the payware Virtavia Saab Jas 39D. Repaint by Voiteh.
Posted Oct 19, 2015 08:54 by Voiteh
77.32Mb (823 downloads)
4 textures for the payware PMDG Boeing 737-900NGX WL with New-Look: Green, Red, Brown and Violet.
Posted Oct 17, 2015 06:26 by Voyager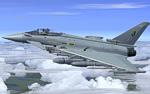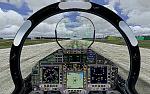 9.35Mb (1134 downloads)
DEMO: Eurofighter - RAF United Kingdom 3.Sqn. Demo version with banners in VC and body. Basic version with default 2d panel.
Posted Oct 16, 2015 03:56 by Andreas Meyer
49.89Mb (351 downloads)
Watch Video: https://www.youtube.com/watch?v=xRbMS4RYAkQ Repaints for Aeroplane Heavens B-17F in Georgia Peach, Jezebel and Battle Damaged Black Jack / Jokers Wild liveries. You must have a licensed copy of the AH_B17F-10 for FSX and P3D in order to work.
Posted Oct 13, 2015 17:03 by David Robles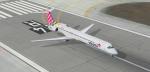 10.82Mb (305 downloads)
Textures for the payware Leonardo Maddog MD82 in the Volotea livery (fictional)
Posted Oct 13, 2015 16:02 by Carlo Boninsegna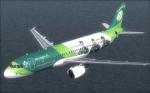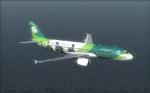 7.10Mb (358 downloads)
Aer Lingus with the Ireland Rugby team livery. For the payware Overland SMS Airbus A320 CFM model. Textures only.
Posted Oct 9, 2015 10:46 by Dimitrios Moschos
13.72Mb (123 downloads)
ZS-SHR Johannesburg School of Flying South Africa textures for the payware A2A C172
Posted Oct 6, 2015 09:54 by Ali Gaffoor
13.93Mb (64 downloads)
ZS-MOC Johannesburg School of Flying South Africa textures for the payware A2A C172
Posted Oct 6, 2015 09:49 by Ali Gaffoor