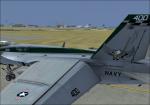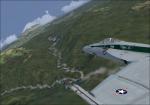 1.98Mb (338 downloads)
VFA-195 CAG 2014 Textures for the payware VRS Superbug
Posted Apr 30, 2014 08:52 by Christopher Hammons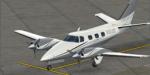 14.13Mb (320 downloads)
N1151D Livery with Shades of Grey look. To install run "Install" in the zip. A RealAir livery setup should initialize.
Posted Apr 24, 2014 06:07 by Justin K.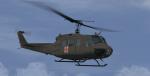 1.92Mb (488 downloads)
Two repaints of the Aerosoft HueyX in US Army livery one of which is the Medevac version.
Posted Apr 23, 2014 17:12 by David Tessier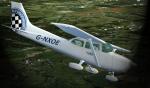 5.13Mb (489 downloads)
Fly Goodwood textures for the Flight1 Cessna 172R for FSX/FS9, Flight1 Textomatic tool is required.
Posted Apr 21, 2014 17:19 by Tyler Wood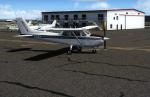 20.78Mb (256 downloads)
Calgary Flying Club C-GQCU textures for the payware FSX A2A Cessna.
Posted Apr 21, 2014 13:10 by Spencer Whitney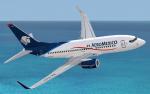 27.52Mb (1130 downloads)
Aeromexico XA-CTG textures for the payware PMDG Boeing 737-700 NGX.
Posted Apr 20, 2014 18:17 by Pablo Barrera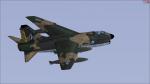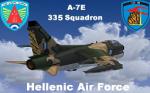 21.20Mb (535 downloads)
This is an extra texture addon for the payware Razbam A-7E and A-7D Corsair II model,containing the Hellenic Air Force's A-7E of the 335 Squadron "Tiger" with a tiger painted scheme rudder.
Posted Apr 14, 2014 06:13 by Theofilos HAF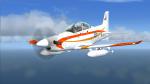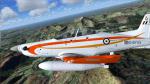 1.18Mb (218 downloads)
Iris PC 21 RAF UAS (University Air Squadrons) RAF_UAS_BYXX fictional textures. You need the payware PC 21 by Iris. Repaint kit by IRIS Flight Simulation Software Repaint by Dave Gore fooflyer Please enjoy this repaint
Posted Apr 10, 2014 12:26 by Dave Gore fooflyer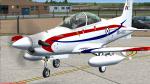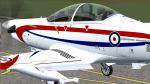 1.75Mb (379 downloads)
Iris Pilatus PC 21 fictional repaint. Iris PC 21 RAF UAS (University Air Squadrons) Red and Blue textures. You need the payware PC 21 Aircraft by iris. Repaint kit by IRIS Flight Simulation Software Repaint by Dave Gore fooflyer Please enjoy this repaint
Posted Apr 10, 2014 02:38 by Dave Gore fooflyer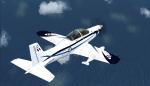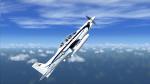 1.55Mb (225 downloads)
Iris Pilatus PC 21 fictional repaint. RAF UAS (University Air Squadrons) You need the payware PC 21 Aircraft by Iris. Repaint kit by IRIS Flight Simulation Software Repaint by Dave Gore fooflyer Please enjoy this repaint
Posted Apr 7, 2014 16:23 by Dave Gore fooflyer