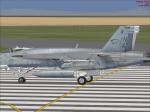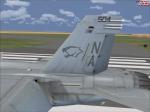 1.85Mb (171 downloads)
VAQ-139 Cougars LINE textuires only for the payware VRS Superbug. Hornet202
Posted Sep 5, 2013 14:58 by Christopher Hammons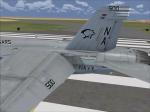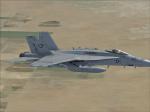 1.85Mb (211 downloads)
The current CAG for the VAQ-139 Cougars. Requires the payware VRS Superbug. hornet202
Posted Sep 4, 2013 10:16 by Christopher Hammons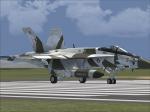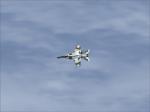 1.92Mb (642 downloads)
Textures for the payware VRS Superbug in VFC-12 Camo scheme for 2013. Enjoy Hornet202
Posted Aug 28, 2013 13:19 by Christopher Hammons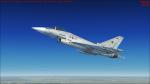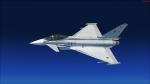 4.74Mb (188 downloads)
This is my first repaint ever and its of the German air force JG61 euro Fighter I hope you all enjoy it Just flight Euro Fighter required.
Posted Aug 13, 2013 14:31 by John Butler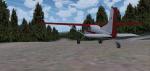 7.32Mb (223 downloads)
Elk City airport (S90) photoreal scenery with custom objects. Made to blend with ORBX NRM (will not blend with default FSX). Comes with seasonal and night textures. Please see "Readme" file for more instructions.
Posted Aug 11, 2013 22:17 by Brett Lee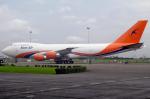 11.86Mb (485 downloads)
Kamair textures for the payware CLS Boeing 747-200
Posted Aug 10, 2013 13:17 by Rohullah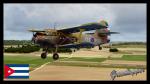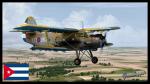 8.64Mb (752 downloads)
Fictional Cuban Antonov AN2 textures for the Sibwa=ings An-2. Offered by the the USSR to Fidel Castro during an anniversary of the Cuban Revolution
Posted Aug 9, 2013 03:21 by Pascal DIERICK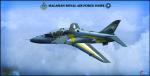 4.86Mb (283 downloads)
Textures only for the payware Sky Sim Hawk T1A - Front seat only. This is a reproduction of the Malaysian Air Force hawk of 2009. All textures created by Gordon Barnes
Posted Aug 5, 2013 12:44 by Gordon Barnes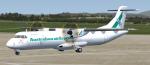 3.38Mb (414 downloads)
Australian air Express (fictional) livery ATR 72-500 for the payware Flight 1 ATR 72-500. Text-o-Matic. Repaint by Darryl Prime.
Posted Aug 1, 2013 08:07 by Darryl Prime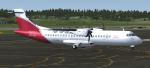 3.14Mb (364 downloads)
Brindabella Airlines ATR 72-500 (fictional) Registration is VH-BBA. Requires the payware Flight 1 ATR72-500. Text-o-Matic Repaint by Darryl Prime.
Posted Aug 1, 2013 07:26 by Darryl Prime