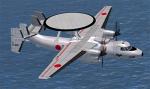 2.49Mb (658 downloads)
JASDF texture only for the Abacus Flight Deck 5 E-2C.
Posted Feb 13, 2013 04:26 by Karz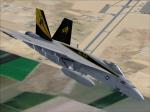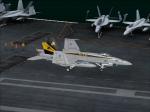 2.46Mb (423 downloads)
VFA-25 2010 CAG before the Fists changed to the Superhornet. Requires the payware VRS Superbug.
Posted Feb 11, 2013 15:25 by Chris Hammons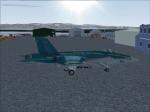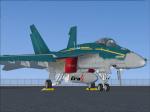 2.22Mb (220 downloads)
Fictional Era textures for the payware VRS Superbug
Posted Feb 3, 2013 17:49 by Hornet202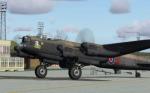 10.06Mb (758 downloads)
RAF BBMF Lancaster Bomber 2012 Thumper textures for the payware FCS Lancaster. Textures by UKMil.
Posted Feb 3, 2013 05:49 by UKMIL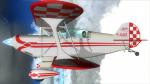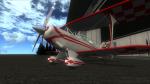 4.51Mb (506 downloads)
FSX Pitts S2B registration F-GIIZ. Textures only for the payware Sibwings Pitts S2B model. Repaint by Pitts s14
Posted Feb 1, 2013 14:07 by Pitts s14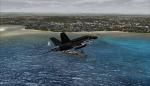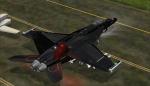 3.03Mb (280 downloads)
VRS Superbug Black with Gold trim Textures. Here is a fictional repaint that was requested at the VRS forums and this is my version
Posted Jan 31, 2013 00:52 by Barry Wynd (AKA Kartikeya)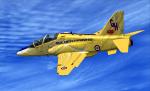 5.65Mb (370 downloads)
The Golden Hawks were a Canadian military aerobatic flying team established in 1959 to celebrate the 35th anniversary of the Royal Canadian Air Force (RCAF) and the "Golden" 50th anniversary of Canadian flight, which began with the AEA Silver Dart in 1909. This is a fictional livery for the payware Skysim BAE Hawk T1
Posted Jan 28, 2013 13:49 by JALopezR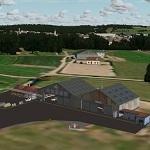 7.31Mb (1065 downloads)
This pack enhances the airport of Sarre Union LFQU in France VFR Alsace HD 3D Automation v2.0.
Posted Jan 26, 2013 03:16 by etien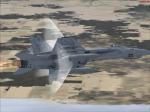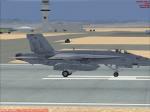 2.48Mb (480 downloads)
Repaint of the new 2012 VFA-25 Line for the F-18E. Must have VRS Superbug for paint to work. enjoy Hornet202
Posted Jan 23, 2013 14:06 by Chris Hammons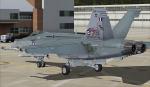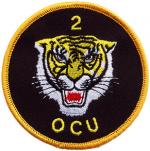 47.02Mb (320 downloads)
RAAF 2OCU Squadron textures for the payware VRS Superbug. There are all 20 aircraft in this 2 part Pack. please import through the ACM
Posted Jan 17, 2013 01:42 by Barry Wynd (AKA Kartikeya)