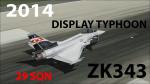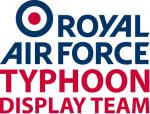 6.33Mb (373 downloads)
This is the display Typhoon for 2014 ZK343 The 2014 Typhoon Display is flown by 29 (Reserve) Squadron from RAF Coningsby its pilot is Flt Lt Noel Rees Enjoy it :D
Posted May 16, 2014 06:56 by John Butler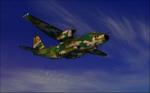 1.46Mb (248 downloads)
C27J Spartan Polish Air Force texture by Voiteh
Posted May 15, 2014 13:23 by Voiteh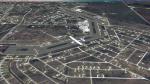 10.93Mb (145 downloads)
This will align FL59 Buckingham airport to use with MEGASCENERY EARTH.
Posted May 10, 2014 16:12 by OnMontauk@gmail.com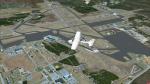 9.95Mb (101 downloads)
This will align most Long Island, Cape Cod, & Islands airports to use with MEGASCENERY Earth. View READ ME. V1.0
Posted May 10, 2014 15:53 by OnMontauk@gmail.com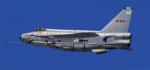 7.02Mb (255 downloads)
EE Lightning - F.6 XS903 5 SQN RAF (Textures Only) requires the payware aircraft by Justflight. Textures by UKMIL repaints [http://www.ukmil.org.uk]
Posted May 5, 2014 04:36 by UKMIL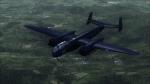 23.11Mb (166 downloads)
This is a fictional repaint for the Aircraft Factory's He-219 Uhu (payware), featuring My Little Pony character, Fluttershy on it's nose. Inside the zip there are installation instructions and screenshots. Credits for the artwork inside the readme file.
Posted May 2, 2014 12:30 by Maurox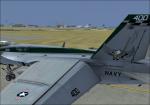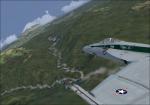 1.98Mb (342 downloads)
VFA-195 CAG 2014 Textures for the payware VRS Superbug
Posted Apr 30, 2014 08:52 by Christopher Hammons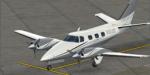 14.13Mb (325 downloads)
N1151D Livery with Shades of Grey look. To install run "Install" in the zip. A RealAir livery setup should initialize.
Posted Apr 24, 2014 06:07 by Justin K.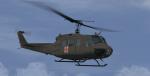 1.92Mb (497 downloads)
Two repaints of the Aerosoft HueyX in US Army livery one of which is the Medevac version.
Posted Apr 23, 2014 17:12 by David Tessier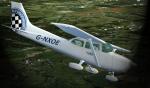 5.13Mb (493 downloads)
Fly Goodwood textures for the Flight1 Cessna 172R for FSX/FS9, Flight1 Textomatic tool is required.
Posted Apr 21, 2014 17:19 by Tyler Wood