31.47Mb (56 downloads)
FSX textures for the payware Carenado Cessna 152II painted as an orange and white N66519. Repaint by Tom Tiedman
Posted May 10, 2015 21:18 by Tom Tiedman
75.33Mb (126 downloads)
FSX textures three-pack for the payware Carenado Cessna 152II. Inspired by the real world orange on white N66516. Now you can start your own flight school with these three orange on white C150 sister ships, N66516, N66517, and N66518. Repaints by Tom Tiedman
Posted May 8, 2015 22:33 by Tom Tiedman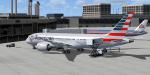 8.60Mb (1209 downloads)
This update is a complete re-paint of the base colours of the fuselage and engines, creating patterns and gradients which better represent the mica silver used on the real aircraft. The gradients presented all sorts of problems matching where the textures get mapped onto the air frame in order to ensure that there are no stark differences at the joins. The work is now complete and the result is that the aircraft now really looks more silver than plain grey. After completing the base colours, many fine details were also updated - such as cargo doors, decals, APU doors, nose cone, paint around the cockpit windows, detail under the fuselage, warning lines on engine and fuselage, and much more. This is probably as detailed as any paint job on the AeroSim B787-800.
Posted May 8, 2015 18:52 by Albert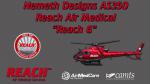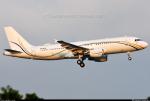 13.15Mb (125 downloads)
This texture is the special texture that is designed in the colors of the Maksym Designs company. This design is a simple use of the blue color and placing the logo on the tail and on the wings. This would be the paint scheme I would apply if I owned a Cessna.
Posted May 8, 2015 00:26 by Maksym Designs
23.64Mb (44 downloads)
FSX repaint textures for the payware Carenado Cessna 152II painted as a red and white N5739E. Repaint by Tom Tiedman
Posted May 7, 2015 18:30 by Tom Tiedman
25.88Mb (62 downloads)
Textures for the payware FSX Carenado Cessna 152II painted as a blue on white C150 N5355F with green tinted glass. Repaint by Tom Tiedman
Posted May 7, 2015 06:20 by Tom Tiedman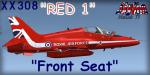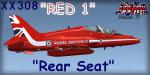 2.73Mb (489 downloads)
SkySim Hawk T1 Red Arrows 2015 for the payware Skysim Hawk. Textures for both the front and rear seat options. Repaint by John Guest
Posted May 7, 2015 05:22 by John Guest
25.51Mb (320 downloads)
PMDG 737-800NGX non winglet, jetblue honored to support New York's Bravest fire Fighters NYFD
Posted May 7, 2015 00:13 by Claudio H Sabillon
24.94Mb (46 downloads)
Textures for the payware FSX Carenado Cessna 152II painted as a red on white N4368Z. Repaint by Tom Tiedman
Posted May 6, 2015 20:23 by Tom Tiedman
26.21Mb (111 downloads)
FSX textures for the payware Carenado Cessna 152II, based mainly on the real world yellow and black on white N5313M, once operated by the Isla Grande Flying School in San Juan, Puerto Rico. Repaint by Tom Tiedman
Posted May 5, 2015 15:36 by Tom Tiedman