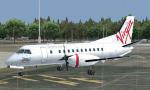 2.72Mb (608 downloads)
Textures only for the payware Aerosim Saab 340 that came out for FS9. It works without a problem in FSX. Repaint of Virgin Australia(Fictional). Aircraft Repaint By Darryl Prime Australian Virtual Airline
Posted May 31, 2014 19:43 by Darryl Prime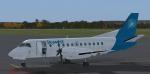 2.91Mb (196 downloads)
Textures only for the payware Aerosim Saab 340 that came out for FS9. It works without a problem in FSX. Repaint of Skywest Airlines(Fictional). Aircraft Repaint By Darryl Prime Australian Virtual Airline
Posted May 31, 2014 19:41 by Darryl Prime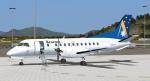 2.69Mb (285 downloads)
Textures only for the payware Aerosim Saab 340 that came out for FS9. It works without a problem in FSX. Repaint of Kendell Airlines. Aircraft Repaint By Darryl Prime Australian Virtual Airline Group
Posted May 31, 2014 19:38 by Darryl Prime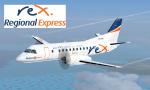 2.90Mb (373 downloads)
Textures only for the payware Aerosim Saab 340 that came out for FS9. It works without a problem in FSX. Repaint of REX VH-NRX. Aircraft Repaint By Darryl Prime Australian Virtual Airline Group
Posted May 29, 2014 02:29 by Darryl Prime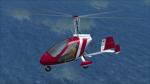 1.73Mb (534 downloads)
This is another repaint of Simon Smeiman's M24 Orion. The texture file is of "pocklington gyroplane school". I've included the Aircraft file and made some adjustment to give the aircraft a more realistic flight time.
Posted May 28, 2014 17:04 by W Visagie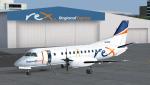 9.09Mb (400 downloads)
Textures for the Aerosim Saab 340 that came out for FS9. It works without a problem in FSX. Repaint of REX VH-RXE. Aircraft Repaint By Darryl Prime
Posted May 26, 2014 03:28 by Darryl Prime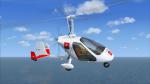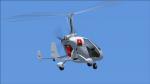 0.79Mb (181 downloads)
A repaint of the brilliant payware M-24 Orion by Simon Smeiman. You will need the Sling 2 Package from http://silvercloud-store.com/ This is the Flugschule texture file only.
Posted May 25, 2014 16:57 by W Visagie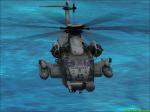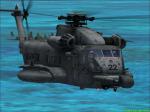 11.92Mb (1271 downloads)
Four repaints of the "Virtavia MH53J Pavelow III" in U.S.M.C. liveries although the U.S. Marines does not fly the MH53J they do fly the CH53E very similar to this aircraft.
Posted May 19, 2014 02:34 by David Robles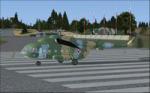 8.60Mb (122 downloads)
Polish Air Force old textures for the payware Mil Mi-17 from Nemeth Designs. By Voiteh.
Posted May 17, 2014 08:16 by Voiteh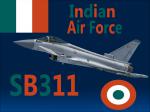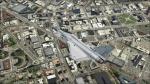 6.10Mb (412 downloads)
This is Indian Air force SB311 Euro Fighter Typhoon Fictional Livery Enjoy. :D
Posted May 16, 2014 09:15 by John Butler