12.29Mb (164 downloads)
When America when to war, so did our civilian planes, such as the Piper J-3 Cub. The Navy designation was the NE-1. Most NE-1's retained their civilian yellow paint scheme, but not all. This squadron hack from Airship Squadron 32 in the three color camo is one such. This texture file fits the A2A J-3 Cub that is rendered in such fine detail.
Posted Sep 24, 2015 03:50 by Mark Powell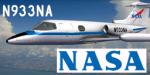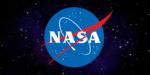 46.72Mb (464 downloads)
NASA N933NA Learjet textures for the payware Lionheart Creations LJ34B in NASA livery. You must have a licensed copy of the Lionheart Learjet 24B for this repaint to work.
Posted Sep 22, 2015 21:41 by David Robles
79.97Mb (140 downloads)
3 different PA28 textures in the livery of Bari Aeroclub. Textures only for the payware Carenado PA28 Archer II
Posted Sep 17, 2015 14:07 by Carlo Boninsegna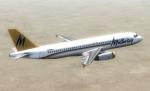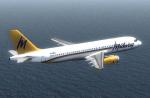 7.45Mb (166 downloads)
Midway Airlines livery, for the payware Overland SMS Airbus A320 IAE model. Textures only. Midway Airlines was based in Morrisville, North Carolina, operating between 1993 and 2003.
Posted Sep 15, 2015 16:51 by Dimitrios Moschos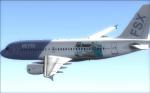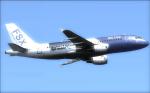 6.51Mb (192 downloads)
Fictional FSX Demonstrator livery, for the payware Overland SMS Airbus A319 CFM model. Textures only.
Posted Sep 15, 2015 16:48 by Dimitrios Moschos
22.31Mb (179 downloads)
These are textures for theA2A P-51(civ) representing the famous "Precious Metal". Brief history of this beautiful aircraft: 1987: P-51XR N6WJ Griffon engine racer created - showed at Reno '88. Crashed at Reno -named "Precious Metal" like 44-73518. Many thought N5483V was N6WJ, but just the tail section was used. 1995: P-51XR N6WJ returned to Reno, placed 1st in Silver. Did not race for many years. 2000: sale to Ron Buccarelli. 2001: return to the Reno Air Races (races canceled after 9-11-01). Textures only, created by Fastback Seventyseven from the land down under so he has added a little Aussie flair to her...Enjoy and happy racing!
Posted Sep 14, 2015 17:55 by Jimmy Snow
16.69Mb (202 downloads)
A2A P-51 Mustang (civ( Voodoo is a highly modified North American P-51 Mustang that is the 2013 and 2014 Unlimited-class champion of the Reno Air Races. This is a representation of the plane as she looked at the 2015 races. Textures only. By Jimmy(Braindart)Snow
Posted Sep 14, 2015 14:51 by Jimmy Snow
12.18Mb (202 downloads)
Textures for the Carenado Piper PA28 Arrow I-SPAX of Bari flight school in Italy
Posted Sep 12, 2015 12:07 by Carlo Boninsegna
67.65Mb (784 downloads)
UHDT Cathay Pacific textures for the payware FSX Wilco` Airbus A340 600. Enjoy
Posted Sep 9, 2015 03:43 by TRINO ROJAS
60.59Mb (455 downloads)
UHDT Cathay Pacific textures for the payware FSX Wilco` Airbus A340 300. Enjoy
Posted Sep 7, 2015 03:43 by TRINO ROJAS