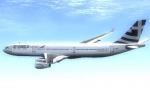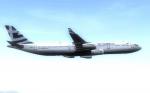 5.17Mb (296 downloads)
SkyGreece Airlines livery, for the payware Overland SMS Airbus A340-300 model. Textures only. SkyGreece is a private airline based in Athens, that focuses on long haul flights, operating at the moment a Boeing 767-300ER. The company has also leased an Airbus A330-200 from BH Airlines. Plans include the purchase of an Airbus A340-300. It they do so, this is how the A340-300 will probably look like.
Posted Aug 23, 2015 16:31 by Dimitrios Moschos
9.48Mb (1503 downloads)
Airbus A321 IAE in the Turkish Airlines Star Alliance Livery. Textures only. Repaint made for the Payware Aerosoft Airbus A321
Posted Aug 22, 2015 08:52 by Hakan DAGHAN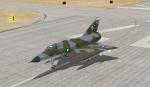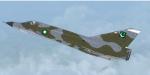 3.66Mb (301 downloads)
Textures for the PAYWARE Skysim Mirage Package to represent a Mirage III EP of the Pakistan Air Force as it appeared during the 1971 war.The PAF is one of the few Air Forces to have achieved Kills with the Mirage III.Repaint by Murtaza Akbar.
Posted Aug 21, 2015 02:12 by Murtaza Akbar
8.99Mb (160 downloads)
Tan Sahsa (national flag carrier airline of Honduras) texures for the payware Wilco 737-400. Includes HR-SHK and HR-SHL. For FSX and FS2004
Posted Aug 18, 2015 21:31 by Oscar Josue Elvir Vasquez
8.29Mb (75 downloads)
"Aeropubblicita" I-SANW textures for the payware Carenado Cessna 152
Posted Aug 18, 2015 11:42 by Carlo Boninsegna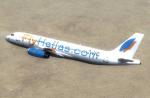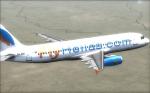 6.39Mb (119 downloads)
FlyHellas livery, for Overland SMS Airbus A320 IAE model. Fly Hellas was a privately owned Greek charter airline based at Athens International Airport. Textures only.
Posted Aug 18, 2015 11:37 by Dimitrios Moschos
25.83Mb (283 downloads)
A fictional livery for a fiction airline. This livery is special one, made just for the 2008 Beijing Olympics. Wiping off the trademark Orbit Airlines logos and sticking on "Dancing Beijing", the livery celebrates the '08 Olympics. Follow read me for installation instructions. Livery made by DistantEcho. Not in .ptp format; requires manual installation.
Posted Aug 16, 2015 17:22 by DistantEcho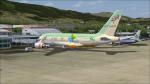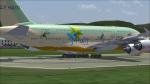 12.37Mb (484 downloads)
FSX/FS2004 Fly Haiti textures for the payware Overland/SMS A380 for FSX and FS2004. Paint by YANKYVICTOR.
Posted Aug 16, 2015 16:20 by YANKYVICTOR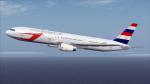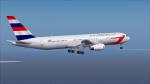 7.59Mb (371 downloads)
Air Dynamic texturtes for the payware Level D Boeing 767
Posted Aug 16, 2015 00:44 by TRINO ROJAS
44.36Mb (515 downloads)
Repaint for the Aerosoft Airbus A319 CFM and IAE in the TAME livery. Textures only.
Posted Aug 14, 2015 17:30 by Carlo Boninsegna