22.42Mb (581 downloads)
Latin America textures package for the payware JustFlight Boeing 737Pro including the following liveries: -Peruvian Airlines (Old Livery) -Peruvian Airlines (New Livery) -Sky Airline Chile (New Livery) -Aerolíneas Argentinas (Old Livery) -Aerolineas Argentinas (New Livery) -Fuerza Aerea Del Peru (Old Livery) -AeroGal (New Livery) -Avior Airlines Venezuela -LC Peru (never operated the -200) -Star Peru (Old Livery)
Posted Jan 8, 2017 16:46 by Raoul
6.95Mb (585 downloads)
Orbit Airlines for PMDG 777-200LR. For FSX only. Must purchase PMDG 777-200LR base pack first. Read me instructions in file for installation.
Posted Jan 5, 2017 22:46 by Paul Rickard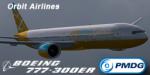 6.11Mb (806 downloads)
Orbit Airlines texture done for the PMDG 773ER. This is for FSX only. Must purchase the PMDG 777-200LR basepack as well as the 777-300ER extension pack. Instructions to download are in the file.
Posted Jan 5, 2017 22:38 by Paul Rickard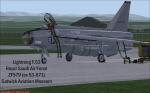 15.18Mb (115 downloads)
This is a repaint for the Aerosoft Lightning F6 which represents the former RSAF aircraft ZF576. It is depicted here as she appeared in September 2016 at the conclusion of a 16 year restoration by the Gatwick Aviation Museum. She is the only live example of a Saudi operated Lightning. Please don't edit and reupload anywhere without my permission. See readme for more info.
Posted Jan 2, 2017 14:21 by Cameron Slater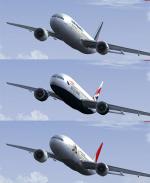 240.94Mb (3245 downloads)
Textures only, 28 liverys included - House, Aeroflot, Air France, Austrian, British, Cathay, China Southern, Continental, Delta, Emirates, Japan, KLM, Malaysia, New Zealand, Pakistan Intl, Aeromexico, Alitalia, El-Al, FedEx, Air India, Kenya, Korean, Singapore Star Alliance, Thai, Turkish, Turkish Barcelona, United, Singapore.
Posted Jan 1, 2017 01:07 by T.Marson
6.22Mb (237 downloads)
FSX/FS2004 Flight1/Bear Studios Mig-15 USAF TC-616 textures.
Posted Dec 23, 2016 23:37 by Liao Yitong
3.69Mb (537 downloads)
Iraqi Air Force F-16C Block 52IQ IAF1607. Textures for the payware Aerosoft F-16. Texture Made By Adhitya Hadziqan Kasim
Posted Dec 18, 2016 01:41 by Adhitya Kasim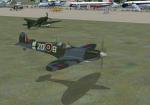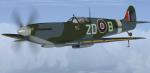 3.40Mb (254 downloads)
Textures for the payware Realair Spitfire Mk IX. This paint shows it's current incarnation, and is still airworthy and based at the Imperial War Museum facility at Duxford.
Posted Dec 17, 2016 19:26 by Ian Roussel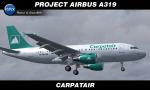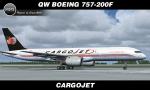 106.67Mb (741 downloads)
It is not all my own bag... I found on the web the red livery and I deleted decorations and from there I created the new colors and new decorations for simviation therefore, special thanks go to AntonioSPB for creating the red livery. This package contains 6 liveries PMDG 737-800WL graphic structure identical but with 6 different colors like red, green, blue, yellow, black and purple, and not weight of the package, there are no duplicate texture but to achieve this the main textures are contained in the "texture.SV_Red" folder that is not where ever be renamed otherwise compromises all the other 5 liveries Moreover, it is not possible to install only one of the other 5 folders without the folder indicated above "texture.SV_Red".
Posted Dec 9, 2016 18:42 by Voyager
9.75Mb (460 downloads)
Austrian Airlines (Lufthansa Regional/Cityline - delivery flight), OE-LWA. Textures for the payware Feelthere/wilco Embraer 195.
Posted Dec 7, 2016 19:22 by Sebastian Gutmann