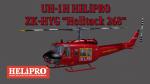 22.99Mb (1021 downloads)
JET2 currently operates 8 Boeing 737-800 aircraft, including G-GDFC. this aircraft was delivered on 26/08/1998 to Transavia airlines and has a history with many different airlines and is now currently flying under JET2 in there Red tail scheme. Photoreal Textures :)
Posted Dec 19, 2013 12:42 by Fabian Irimiea
3.91Mb (212 downloads)
Textures only for the payware Cerasim Bell 222B in fictional O'Reilly's Auto Parts livery.
Posted Dec 18, 2013 17:24 by Lloyd horton
7.41Mb (351 downloads)
This maroon color paint scheme was originally created by Cessna for their Cessna 206H, here it is adapted for the payware Carenado 152.
Posted Dec 18, 2013 12:04 by James Joblon
3.00Mb (446 downloads)
Esq 702 "Escorpioes" FAP Textures. Portuguese air force in Mozambique, for the payware LAGO/CLOUD 9 Fiat G91 R3
Posted Dec 17, 2013 18:04 by Alex Guerreiro
6.34Mb (150 downloads)
New fictional texture I made for the payware Just flight Euro Fighter Typhoon in Japan Air force.
Posted Dec 13, 2013 08:16 by John Butler
26.21Mb (1047 downloads)
Caribbean Airlines 9Y-TTE, TTC and TTD textures (3 textures) for the payware Flight 1 ATR42.
Posted Dec 9, 2013 01:26 by Imo Seon
5.23Mb (823 downloads)
Carribbean textures only for the Captain sim Boeing 757-200
Posted Dec 8, 2013 18:56 by Imo Seon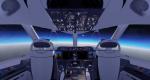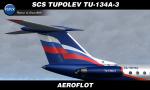 33.92Mb (460 downloads)
Cessna 337 Skymaster YV1215. Textures only for the payware Carenado 337. Textures by Jose Armando Yanez YV-REPAINT'S
Posted Dec 8, 2013 04:50 by Jose Armando Yanez
7.10Mb (251 downloads)
Only textures for the Virtavia Mi-24 'Hind-D' . The real helicopter with this paint still serving in the Syrian Air Force
Posted Dec 5, 2013 04:45 by Hani Michal
6.49Mb (174 downloads)
Only textures for the Virtavia Mi-24 'Hind-D' . The real helicopter with this paint was serving in the Croatian Air Force
Posted Dec 5, 2013 04:43 by Hani Michal