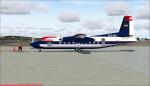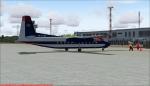 1.38Mb (1142 downloads)
Fokker F27 Friendship YV-P-APZ. Model by Mike Stone. Textures by Jose Armando Yanez. YV-Repaints
Posted Nov 5, 2012 18:39 by Jose Armando Yanez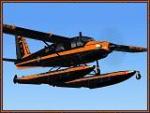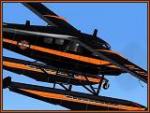 1.20Mb (649 downloads)
FSX/FS2004 Premier Aircraft Design DeHavilland DHC2-MK3 Turbo Beaver Amphibian ver2.7 Repainted as a Harley Davidson Special Edition. I customized the interior by putting the Harley logo on the seat backs. Also has custom running boards and I added to the prop blade graffix & more. This repaint is purely fictional. Textures only! Requires the model by Premier Aircraft Design. Repaint By : Dwayne Frye (Blaze)
Posted Oct 17, 2012 09:37 by Dwayne Frye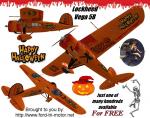 1.12Mb (217 downloads)
Vega 5B Halloween Livery for the default Microsoft Vega 5 This Fantasy Halloween livery is one of many hundreds of liveries and scenery projects within the Ford-Tri-Motor.net Project. The entire project is provided to the simming community for FREE. Currently aircraft that have many liveries available are the Default Microsoft Ford Tri-Motor the Default Microsoft Lockheed Vega 5B/C and even some for a Flamingo Aircraft. There is also around 30 unique historical and fictional scenery packs available for FREE.
Posted Oct 11, 2012 18:55 by Garry J. Smith and Edward C. Moore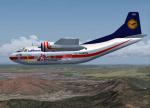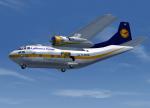 19.46Mb (3540 downloads)
FS2004 Fairchild C-123K Provider V2 2011 This is a complete aircraft. Original version 2 (2011) by Vladimir Zhyhulskiy. Three repaints ("Aerzte ohne Grenzen", "Elephants for Africa" and blank textures for your own repaints) by Ingo Schwan.
Posted Oct 9, 2012 08:16 by Ingo Schwan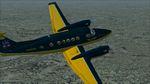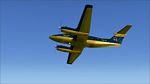 10.94Mb (338 downloads)
This is a fictional repaint of the Super King Air 300 Base Package for FS2004/FSX in the fictional TRB Aviation colors. You need the base AFG B300 for FS9, then the upgrade for FSX.
Posted Oct 5, 2012 22:27 by Harry Gage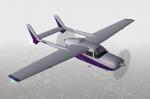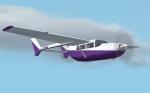 0.19Mb (563 downloads)
A repaint of Mike Stone's Cessna 337 in a white over dark violet scheme. These are the textures only, you will need sc337.zip to use. Repaint by Don Brynelsen using Mike's paintkit.
Posted Sep 21, 2012 13:00 by Don Brynelsen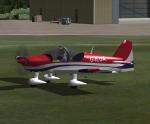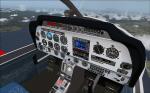 9.15Mb (3568 downloads)
The Alpha 160A is an all metal, aerobatic trainer with a 160 hp Lycoming O-320-D2A engine. The aircraft was originally designed and built by Avions Robin in France but in 2004 production moved to Alpha Aviation in New Zealand. Full package for FS2004 with custom panel and VC and fully animated parts. Garmin GNS430 avionics. Full avionics documentation included, together with aircraft check and ref lists. Three real life liveries included from Great Britain and New Zealand painted by Stephanie Lawton. The package also includes upgraded panel and VC by Ed Wells. Great fun for aerobatics or general flying. By Jean-Pierre Brisard and Bob May - Premier Aircraft Design.
Posted Sep 19, 2012 18:49 by Bob May (PAD)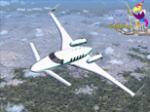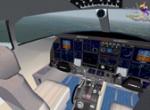 69.46Mb (7065 downloads)
Fs2004 Beechcraft Starship 2000, with fully functional virtual cockpit and backlit gauges. Will also work in FSX with some limitations.
Posted Sep 16, 2012 15:56 by Matt Stanova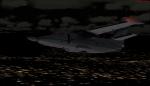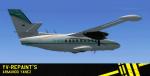 3.87Mb (245 downloads)
L-410 UVP-E YV-853C textures for the Fs2004/FsX. Required the model by Pannon Wings Design Team . Texture by Jose Armando Yanez YV-REPAINT'S
Posted Sep 11, 2012 21:06 by Jose Armando Yanez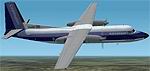 1.57Mb (743 downloads)
FS2002 Fokker F27-200/500 Package. This package contains models of both the mk 200 and mk 500 versions of the Fokker F27. The base textures folder in this zip file contains base (unpainted) texture files for use in repainting. By Mike Stone. 1.5MB
Posted Sep 8, 2012 23:29 by archive