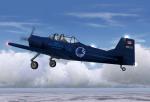 5.22Mb (289 downloads)
FS2004/FSX Nord 3202 Thanks to Andre Chancel and the Restauravia team for the Nord 3202. I've created two new liveries for the German and Canadian pilots. Repaints by Ingo Schwan.
Posted Mar 13, 2013 02:37 by Ingo Schwan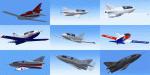 37.84Mb (2026 downloads)
FS2004/FSX Bede BD-5 tribute. Twenty-eight repaints covering nine different aircraft with seven different 2-D panels and lighting effects for Jez G's fantastic BD-5. Requires no previous installations, this is a fully stand-alone package for FS2004 and FSX. All original files are included. ATC type and model updates for use with EditVoicepack are also included. By Pierre Carosin.
Posted Feb 24, 2013 06:18 by Pierre Carosin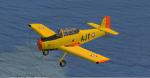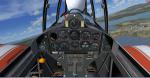 35.41Mb (3441 downloads)
The Nord Aviation 3202 was a 1950s French military trainer aircraft designed and built by Nord Aviation to meet a French Army requirement for a two-seat basic trainer, as a replacement for the biplane Stampe SV.4. Package works in FSX and FS2004 and has VC. By the Restauravia team with a minor mod to make the prop clear in FSX by Mike Lietze
Posted Feb 22, 2013 10:06 by Mike Lietze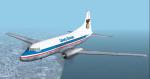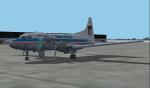 1.77Mb (265 downloads)
Textures for use with the CV440 by Calclassics in the livery of Liberty Airways. Repaint by Don Brynelsen
Posted Feb 13, 2013 13:33 by Don Brynelsen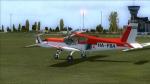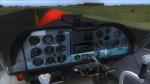 15.10Mb (3405 downloads)
FS2004 Zlin Z-43, another member of Z-40 family produced by Moravan Otrokovice. It was designed as a modern substitute for L-40 Metasokol in the second half of the 1960s. Its construction is based on its predecessor, the Z-42. But you can notice differences at the first sight - four seat cockpit, more robust fuselage and changed wing shape. The "Four-three", as it is dubbed in many Czech aeroclubs, is used for basic training including radionavigation, sightseeing flights and sport flying. Z-43s are also used for precision flying and flying rally. Although sometimes criticized, especially in terms of operation economy, its the most widespread aircraft of this category in the Czech Republic and Slovakia and its used by both aeroclubs and private owners. Includes detailed VC. Z43 by PWDT.
Posted Feb 7, 2013 09:27 by uploader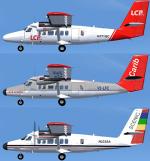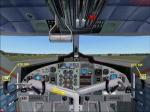 20.60Mb (5737 downloads)
FS2004 DeHavilland DHC-6-300 Super Twin Otter Vistaliner Full package for FS2004, model, custom panel and VC, custom sound, and check lists. Three real world liveries, Scenic Airlines (USA), LC Peru and Carib Aviation. Perfect for those sightseeing trips over the Nazca Lines, the Grand Canyon or the Caribbean Islands. Pleasant and accurate flight dynamics. Models & paint by Premier Aircraft Design
Posted Jan 20, 2013 20:04 by Bob May -PAD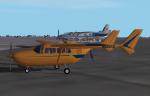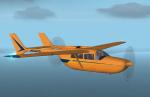 0.17Mb (466 downloads)
Textures for use with the C337 by Mike Stone in an overall orange with gold and blue striping scheme. These are the textures only, you will need sc337.zip to use. Repaint by Don Brynelsen using Mike's paintkit.
Posted Jan 15, 2013 15:46 by Don Brynelsen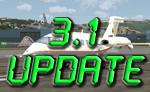 5.64Mb (2721 downloads)
This is a minor update to for the FS-2004 version of the P-180 V3.0. It contains optional bugfixes and improvements for: - Misbehaving clickspots: altitude selector now is only +-100ft, easily operable via mouse wheel. - Missing Recognition light effect: the file was mistakenly not included in the 3.0 release - lowered ITTs: for better hot climate behavior; now only very (very) hot days cause problems. - passenger removed form cabin - Heading indicator/gyro now automatically synchronizes periodically. - loading time reduced: CAB gauge is now packed properly FS-2004 ONLY edition!! (There is a FS-X SP2 edition as well)
Posted Jan 9, 2013 14:19 by Mario Noriega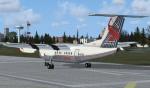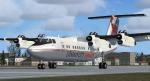 13.53Mb (1199 downloads)
de Havilland Canada DHC-7|London City Airways G-BOAX textures. Author: Mike Kelley Livery Description: London City Airways was a former British airline which was founded in 1986 by British Midland to operate services from London City Airport. The company was originally known as Eurocity Express. The airline was closed in 1990 following sustained financial losses. Required base aircraft - File name: (Dash7Pkg9.zip)
Posted Jan 9, 2013 10:46 by Milton Shupe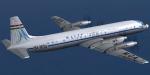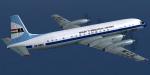 4.25Mb (530 downloads)
Fixed textures for the Il18 Malev passenger and Malev Air Cargo versions.
Posted Jan 9, 2013 06:18 by T.Feri