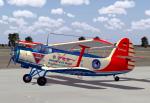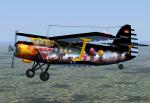 40.72Mb (5927 downloads)
This is a complete aircraft. Original by Vladimir Zhyhulskiy. Two new German liveries: Hansaflug Sylt-Foehr (D-FHAN) and one handdrawn cosmic illustration (D-FKOS). Repaints by Ingo Schwan.
Posted Aug 21, 2013 05:59 by Ingo Schwan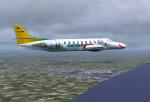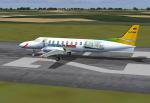 21.19Mb (2551 downloads)
FS2004 Fairchild Metroliner III Kuestenflieger. This is a complete aircraft with light modified panel view pictures. Original aircraft by Jon Murchison. Repaint by Ingo Schwan.
Posted Aug 21, 2013 02:19 by Ingo Schwan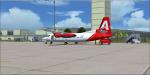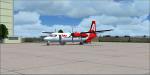 11.07Mb (2049 downloads)
FS2004 Avior Regional Fokker 50 Real Texture YV2917. Model by DreamWings, textures by Jose Blanco.
Posted Aug 11, 2013 13:00 by Jose Blanco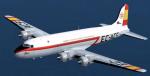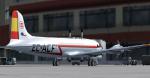 2.48Mb (855 downloads)
FS2004/FSX IBERIA Textures Only for DC-4 (v3) by Jens Kristensen. Textures by Enrique Medal
Posted Aug 1, 2013 13:04 by Enrique Medal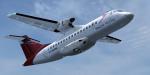 12.56Mb (2708 downloads)
TACA ISDT ATR 42-500 Model V2.0 New texture. Transportes Aereos del Continente Americano.
Posted Jul 27, 2013 07:36 by Max. M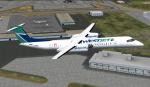 53.53Mb (2689 downloads)
In early 2012, Westjet announced that they will have a regional airline as early as 2013 with commuter flights all over Canada and the U.S. Westjet Encore's first flight took off on the 24th of June, 2013. 2d panel but no VC. Models by Dreamwings Design. (previous version had 2936 downloads)
Posted Jul 24, 2013 12:06 by Ryan Klatt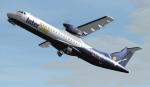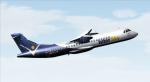 6.96Mb (2643 downloads)
This is a repaint of the excellent ISDT ATR72-200, in InterSky livery, OE-LIB. The textures are saved in 32-bit format for quality graphics. Model included.
Posted Jun 29, 2013 13:07 by Stefan Bree / FSRepaintsGER, ISDT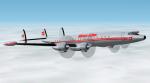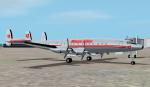 0.15Mb (503 downloads)
Bare metal textures for Mike Stone's Lockheed in the livery of the "Silver Goddess" of Whitestar Airlines after her recent restoration for the airshow circut. Repaint by Don Brynelsen using Mike's Paintkit.
Posted Jun 3, 2013 12:51 by Don Brynelsen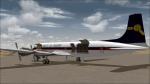 8.00Mb (498 downloads)
FS2004 Emirates Air Transport Douglas DC-7CF. Repaint by Michael 'fs10inator' Hunt. In 1976, this plane crashed on approach to Nairobi, Kenya. All 4 people onboard died. Textures only. Requires the DC-7 and DC-7CF base packs by Tom Gibson.
Posted May 22, 2013 00:09 by Michael Hunt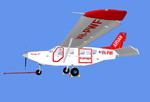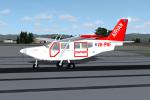 1.52Mb (167 downloads)
Gippsland GA-8 Airvan on display at the 2007 Australian International Airshow. Avalon (AVV / YMAV), Australia March 2007.
Posted May 10, 2013 10:05 by Ugo Vincenzo Boschiero