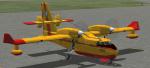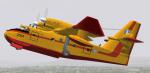 19.70Mb (1176 downloads)
FS2004- Bombardier/Canadair CL415 HAF (Greek Air Force). The famous Canadian built fire fighting amphibious plane. This version is designed for fire fighting roles. The model does not contain a virtual cockpit. Visual Model by Massimo Taccoli. Original Panel work from Rolf 'UWE' Hockmuth modified by me with added gauges from Andrea Cini... Other paintworks Textures by Anthony Konstantinidis.
Posted Jun 6, 2014 22:08 by Anthony Konstantinidis.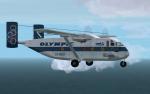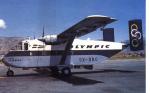 11.77Mb (2071 downloads)
Shorts Skyvan Cargo Olympic Aviation for FS2004. Model by Dan Watkins. Windows, FDE, and general help from Rick Piper Panel/Gauges by Ken Mitchell Sounds by Aaron Swindle Beta testing and information gathering, Grahame Myers. Thomas Lewetz, operator of the "PINK" Austrian Skyvan, for his valuable information
Posted May 24, 2014 17:29 by Anthony Konstantinidis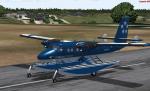 16.80Mb (2590 downloads)
Air SeaTac Virtual DeHavilland DHC6 Twin Otter Amphibian for FS2004. Aircraft, panel and sound by Premier Aircraft Design. Textures by Graham Clarke, Air SeaTac Virtual (http://www.airseatac.com)
Posted Apr 28, 2014 18:02 by Graham Clarke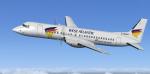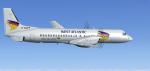 5.00Mb (530 downloads)
FS2004 BAe ATP freeware repaint textures for West Atlantic G-MAPF. For the freeware Blue-Sky Mine Productions (BSMP) BAe ATP, which you must have previously installed in FS2004 (aircraft has problems in FSX). Easy installation. Screenshots enclosed. Repaint by Tom Tiedman.
Posted Apr 23, 2014 23:22 by Tom Tiedman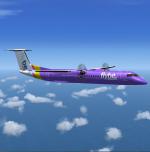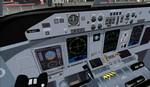 21.20Mb (3927 downloads)
This aircraft is another success story for Bombardier, it is well liked by airlines and passengers and with 480 orders so far it is the most successful variant of the Dash-8. On short haul routes the the Q400 combines the gate to gate journey times of a jet with the lower operating costs of a turboprop. 75 seat advanced twin turbo-prop regional airliner. Revised model with full moving parts, doors with airstair and animated pilots. Accurate and pleasant flight dynamics. Fully modelled interior. Full documentation including manuals and check/ref lists. Custom 'glass cockpit' and VC with digital gauges, custom sounds. Complete package for FS2004. This model is painted in the new (2014) livery of Flybe who operate more Q400's than any other airline. By Jean-Pierre Brisard and Bob May - Premier Aircraft Design.
Posted Apr 13, 2014 04:03 by Bob May (PAD)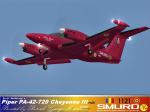 0.20Mb (585 downloads)
FS2004 Romanian Piper PA42-720 Cheyenne III. Piper 42-720 registred 1121 is the first dedicated aircraft owned and used by SMURD(Mobile Emergency Service for Resuscitation and Extrication) along with other six EC-135 and a Citation. Aircraft is named after "Doctor Monica Cardos". Doctor's name is painted on the aircraft in respect and gratitude to her and to all employees who have died on SMURD line of duty. Respect for all women and men serving SMURD Romania. Piper Cheyenne III PA42 720 basepack is available separately. Texture by Patrick-George Mititeanu.
Posted Apr 13, 2014 01:20 by Patrick-George Mititeanu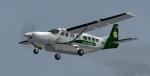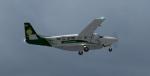 1.07Mb (900 downloads)
FS2004 default Grand Caravan C208B AFA Express (American Flight Airways)Textures. Default FS9 C208B using Rob Smiths FS9 Cessna blank paintkit textures.
Posted Apr 9, 2014 03:48 by Richie Sawasdee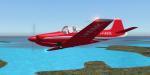 4.66Mb (1563 downloads)
This is version 1.2 of the model which corrects some errors or problems, present in the former version.This versione fully replace the version 1.1. The aircraft was designed by the renowned Italian designer Stelio Frati in 1955, and originally built in Italy by Aviamilano then Aeromere and later Laverda. The Falco is currently sold in kit or plans form for amateur construction by the Sequoia Aircraft Company of Richmond, Virginia. The aircraft is single-engined, propeller driven and designed for private and general aviation use. Full package for FS2004, model, custom panel and 3D VC, Two liveries. Original source file design by Chris Lampard modified and improved with 2D panel and a working 3d VC By Massimo Taccoli, Flight Dynamics made by Dennis G. Seeley.
Posted Mar 12, 2014 03:25 by Mssimo Taccoli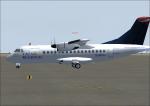 19.94Mb (1659 downloads)
FS2004 ATR 42-300 TACA Regional Aerospatiale/Alenia Avions de Transport TG-MYH. Photorealistic paint from a real ATR 42-300 with the TACA REGIONAL logo, no stripe and feathered class Tail with Layered PaintKit. As you can see all my mistakes have been resolved and I am sorry for that but you will find this one far better, enjoy it! Model by ISDT. Textures by Jordy Orellana.
Posted Mar 4, 2014 09:58 by Jordy Orellana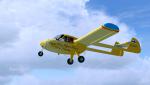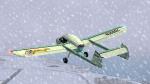 13.33Mb (1262 downloads)
The Anderson Greenwood AG-14 is a two-seat utility aircraft developed in the United States in 1950. It is an all-metal, shoulder-wing monoplane. There were only 5 aircrafts built. One is still flying today in Florida. This is a complete aircraft. Original by Tim Conrad, 9 repaints by Ingo Schwan.
Posted Feb 18, 2014 01:07 by Ingo Schwan