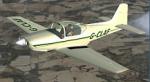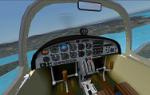 5.63Mb (1876 downloads)
Falco is an italian built low-wing light aircraft designed by the late Ing. Stelio Frati. It flew for the first time on june 15, 1955 was built by Aviamilano in two different series the I powered by a 140hp and then after ten machines built switched to series II with a 150 hp Lycoming o-320-A. The manufacturing licence was then acquired by Aeromere S.p.A who produced a version named F-8L America basically similar to the series II. Further development on the basic design and the introduction to the 160 Hp engine resulted in the current model the Super Falco which was manufactured by the Laverda S.p.A. and is made of composite materials. Full package for FS2004, model, custom panel and 3D VC, Two liveries. Original source file design by Chris Lampard modified and improved with 2D panel and a working 3d VC By Massimo Taccoli, Flight Dynamics made by Dennis G. Seeley.
Posted Jan 16, 2014 10:12 by Massimo Taccoli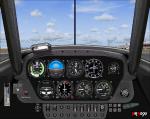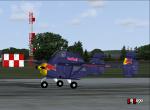 5.39Mb (377 downloads)
This is a fictional repaint, done just for fun, in the "Red Bull" livery. This version features a new panel and Smoke effect. Panel & Repaint by Ugo Vincenzo Boschiero. Gen 2014.
Posted Jan 12, 2014 05:14 by Ugo Vincenzo Boschiero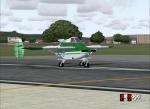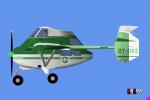 0.66Mb (188 downloads)
FS2004 Transavia PL-12 Airtruk OY-DVZ Original by Mike Stone. This is the update of my "first" Airtruk, Transavia PL-12. "KFK" (pl12FKF.zip) now more detailed. by Ugo Vincenzo Boschiero.
Posted Jan 10, 2014 12:32 by Ugo Vincenzo Boschiero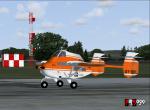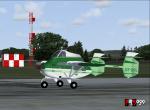 1.52Mb (223 downloads)
FS2004 Transavia PL-12 Airtruk Original by Mike Stone. Two repaints OY-DRL (original and restored livery) by Ugo Vincenzo Boschiero.
Posted Jan 8, 2014 10:39 by Ugo Vincenzo Boschiero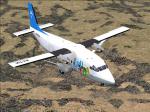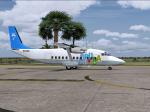 0.57Mb (576 downloads)
Shorts S360-100, cn SH3619, registration P4-TIA. Textures only for the Shorts 360, (sshor360.zip), by Mike Stone and Ken Mitchell (panel) package. By Juan Ernesto Oropeza.
Posted Dec 27, 2013 12:17 by Juan Ernesto Oropeza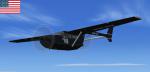 0.14Mb (274 downloads)
Textures for Mike stones 337 skymaster in fictional Oklahoma Highway Patrol livery.
Posted Dec 19, 2013 22:16 by Lloyd Horton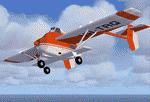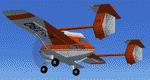 1.58Mb (290 downloads)
FS2004/FSX TEXTURES ONLY - Transavia PL-12 Airtruck VH-TRQ. You can see it in Cuatro Vientos Air Museum, Madrid, Spain. Its needed Mike Stone's original model (spl12.zip)
Posted Dec 14, 2013 18:15 by Enrique Medal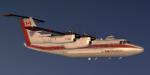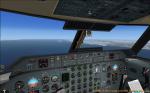 61.42Mb (4562 downloads)
FS2004 DeHavilland Dash 7 Canadian Ice Recon by Milton Shupe, Scott Thomas, Mike Kelly, Bernt Stolle, Tom Falley, and sounds by Nigel Richards. Pkg incl one model, custom panel and gauges, custom sounds, two Flight Model options, and the CIR livery. Dash 7 IR (ice reconnaissance) entered service with the Department of Environment (Canada) in 1986. This aircraft is a modified example of the Dash 7 Series 150, modified for use in surveying sea ice and icebergs in the shipping and oil drilling regions of the Labrador coast and the Gulf of St Lawrence. Not for FSX-There is a separate FSX Port Over Package
Posted Dec 8, 2013 10:19 by Milton Shupe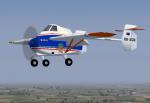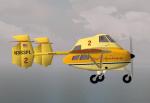 5.76Mb (1446 downloads)
Transavia PL-12 Airtruk This is a complete aircraft. Original by Mike Stone. Two repaints (Star Agrochemicals, USA and one Australian livery) by Ingo Schwan.
Posted Nov 27, 2013 00:55 by Ingo Schwan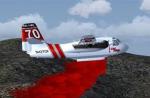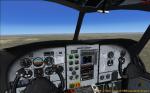 75.53Mb (3586 downloads)
The Grumman "Seven" Projects for MSFS2004/FS9 ACof - VERSION 1.1 (S2T-CDF) by Milton Shupe, Scott Thomas, Tom Falley, Nigel Richards, Rachel Whiteford, "Tankerguy72" and Jan Visser with help from SOH members. Special Gauges by H. Naegele. This Grumman Tracker S2T(urbo), Marsh Conversion, features Functional VC model included, includes one Aircraft with three textures, authentic custom sounds, and custom panels with aircraft specific gauges, and beautifully crafted exterior textures. This aircraft release is one of 15 Grumman Tracker/Trader/Tracer aircraft in a series release. WILL NOT WORK IN FSX. These authentic CDF textures for units 70, 72, and 73 were done by "Tankerguy72".
Posted Nov 24, 2013 11:52 by Milton Shupe