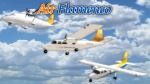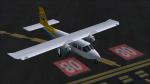 3.58Mb (579 downloads)
Air Flamenco is a Regional Airline from Puerto Rico that gives service to the Caribbean. They do schedule flights, charters and cargo with their BN Islanders Fleet and a Shorts 360. They have been recently changing and upgrading to a new set of company Fleet colors. Here are their AI Air Flamenco 2015 New Fleet Colors Pack for FS9. AI Models by HTAI (Henry Tomkiewicz) included, Xtra files for those who wishes to add something else to their models. Also included a set of fictional Flight Plans for this Models so you can have them flying around the Caribbean and pictures. A video with more detail and with the xtra files applied to the models can be seen here: http://youtu.be/RYuNMg4H0TI
Posted Mar 10, 2015 23:48 by Rafael Ortiz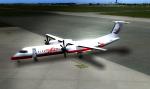 37.04Mb (1486 downloads)
Original aircraft by Dreamwings, This Q400 was repainted by Mark Piccolo. All credit for the model goes to the original designers and authors (namely Dreamwings) We hope you enjoy the colours.
Posted Feb 22, 2015 06:08 by Mark Piccolo - Soarfly Concepts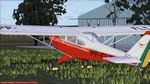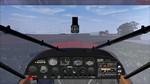 30.32Mb (1294 downloads)
OIMD AB-115 Aero Boero package. Aero Boero S.A. is an Argentine aircraft manufacturer, established in 1956 by Hector Boero in Morteros in Cordoba Province. It manufactured a range of light civil utility and agricultural aircraft. Model complete with VC. By OIMD Development
Posted Feb 18, 2015 03:13 by oimd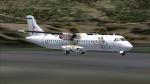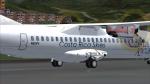 43.73Mb (1297 downloads)
ATR 72-500 Costa Rica Skies N22YV. Model by ISDT for FS2004. Textures by Yankyvictor.
Posted Feb 2, 2015 21:39 by YANKYVICTOR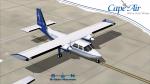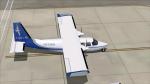 2.72Mb (902 downloads)
Cape Air operates a fleet of over 83 Cessna 402s, 4 Britten-Norman Islanders and 2 ATRs, with up to 525 flights per day during high season. Here is their AI Model Artificial Intelligence Model) for FS9. Model by HTAI (Henry Tomkiewicz) is included in this Pack, repaints by Rafael "Fefi" Ortiz and Xtra files folder included for those who wishes to add something else to their model. You may also find their FSX-FSX Steam Version as well as the Caribbean Flight Plans for all versions here on this website. Installation instructions included on the AI 9K BN Islanders9 Readme file. Video of this project with more info, pics and a description of what AI Traffic is and what it does here: http://youtu.be/Dv4HD0P3cbw
Posted Feb 1, 2015 01:22 by Rafael Ortiz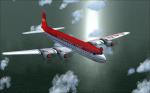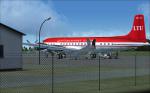 10.38Mb (462 downloads)
Textures for Greg Pepper/Tom Gibson's excellent model of the Douglas DC-7C. I don't know if any of these aircraft ever existed so it's propably fictional. I also added some weathering for a natural, in-use-look. I allways liked this colour-scheme
Posted Jan 26, 2015 03:47 by Hartmut Hekmann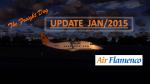 1.72Mb (203 downloads)
Update to The Freight Dog. This update change the color of the windows, horizontal stabilizer and engines to a closer and better look of the real aircraft. You will need the original model and aircraft(Air Flamenco Shorts 360) to apply the update which can be found here on this website. Pictures of the aircraft with the update can be found here: http://youtu.be/HRh4go4GEUM
Posted Jan 16, 2015 18:38 by Rafael Ortiz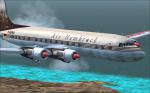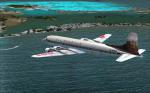 10.48Mb (256 downloads)
Douglas DC-6B in fictional A'ir Hembrock' colours. Textures only - requires the model from Calclassics (link below)
Posted Jan 8, 2015 04:41 by Hartmut Hekmann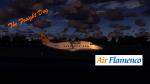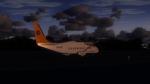 36.13Mb (753 downloads)
Air Flamenco is a Regional Airline base in Culebra Puerto Rico with passenger and cargo flights in the Caribbean. The Shorts 360 is used for cargo. This aircraft represents the new 360. Model and files by Premier Aicraft Design(PAD). Includes 2D Panel and virtual cockpit. Repaints by Rafael "Fefi" Ortiz.Enjoy !!!!! Here is video of the aircraft and also my next project: http://youtu.be/C08KT5jrc-I
Posted Dec 10, 2014 01:20 by PAD,Rafael Ortiz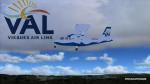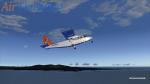 25.80Mb (658 downloads)
Vieques Air Link and Air Flamenco are two Regional Airline based in Puerto Rico that transport Passengers as well as Cargo in the Caribbean with their BN-2 Islanders Fleet . Here are their NEW Islanders and New paint scheme added to their fleets. Models have 2D Panel and Virtual Cockpit as well. Model by Marcel Kuhnt. Files by Roberto "Rotol" Ayala and Repaints by Rafael "Fefi" Ortiz.Enjoy!!!!! You may find a video of them here: https://www.youtube.com/watch?v=xu1sL5Ksm_k
Posted Dec 8, 2014 02:23 by Rafael Ortiz