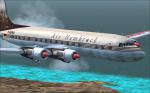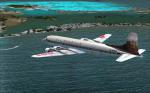 10.48Mb (251 downloads)
Douglas DC-6B in fictional A'ir Hembrock' colours. Textures only - requires the model from Calclassics (link below)
Posted Jan 8, 2015 04:41 by Hartmut Hekmann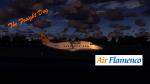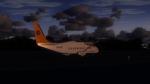 36.13Mb (746 downloads)
Air Flamenco is a Regional Airline base in Culebra Puerto Rico with passenger and cargo flights in the Caribbean. The Shorts 360 is used for cargo. This aircraft represents the new 360. Model and files by Premier Aicraft Design(PAD). Includes 2D Panel and virtual cockpit. Repaints by Rafael "Fefi" Ortiz.Enjoy !!!!! Here is video of the aircraft and also my next project: http://youtu.be/C08KT5jrc-I
Posted Dec 10, 2014 01:20 by PAD,Rafael Ortiz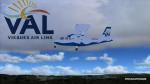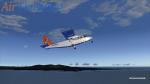 25.80Mb (635 downloads)
Vieques Air Link and Air Flamenco are two Regional Airline based in Puerto Rico that transport Passengers as well as Cargo in the Caribbean with their BN-2 Islanders Fleet . Here are their NEW Islanders and New paint scheme added to their fleets. Models have 2D Panel and Virtual Cockpit as well. Model by Marcel Kuhnt. Files by Roberto "Rotol" Ayala and Repaints by Rafael "Fefi" Ortiz.Enjoy!!!!! You may find a video of them here: https://www.youtube.com/watch?v=xu1sL5Ksm_k
Posted Dec 8, 2014 02:23 by Rafael Ortiz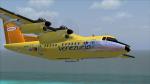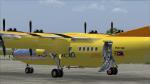 12.00Mb (760 downloads)
Fs2004/FSX Dash 7 VIASA YV1114C. Texture for the Milton Shupe Dash 7 model.
Posted Nov 14, 2014 22:46 by YANKYVICTOR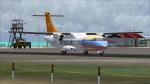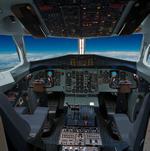 51.42Mb (4944 downloads)
ATR72-500 VIASA YV1112C. Model by ISDT for FS2004. Includes 2d ATR-72-500 multi view panel by Hanno Frings. Texture by YANKYVICTOR.
Posted Nov 12, 2014 20:40 by YANKYVICTOR

18.11Mb (29858 downloads)
FS2004/FS2002/FSX United Air Lines CV-340 Base Pack. Greg Pepper has created a great CV-340, complete with radar nose, modeling the CV-340 in later years. This version has reflections, night lighting, moving flaps, gear, props, and opening door, and is made to work well with the included KMCC CV-340 Panel (Prop Sounds included too). I've painted it in the typical "old" United paint scheme, and it's ready to load up passengers for that local run. Since I grew up in Sacramento, California, it's only appropriate that I painted it as N73109, the Mainliner Sacramento. It has flight dynamics for a CV-340 with CB-16 engines by FSAviator. It also now includes new VC textures from Edd Jezard
Posted Oct 27, 2014 01:38 by Tom Gibson and Greg Pepper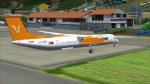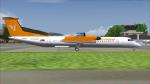 45.59Mb (1562 downloads)
Dreamwings Dash 8-Q400 Conviasa Airlines from Venezuela. Model by Dreamwings.
Posted Oct 17, 2014 23:15 by YANKYVICTOR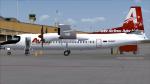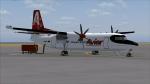 21.02Mb (1373 downloads)
Fokker F50 Avior Airlines (Venezuela) Model by Dream Wings. Uses the default C172 2d panel. Paint by Yany Vicot
Posted Oct 17, 2014 11:55 by YANKYVICTOR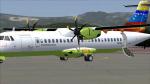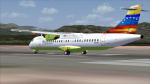 40.06Mb (1421 downloads)
Venezuela fs2004 airlines ATR 72-500 Guajira Airlines. Base at Maracaibo airport. Used as short fly between Maracaibo and the Andes. Model by Dreamwings. Uses the default C172 2d panel. Paint by Yany Vicot
Posted Oct 15, 2014 19:21 by YANKYVICTOR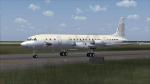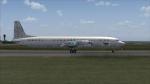 4.73Mb (1031 downloads)
Ilyushin IL-18D White. Model by Edgar Guinart. Works in FS2004 nd FSX. 2d panel but no VC.
Posted Oct 11, 2014 12:35 by YANKYVICTOR