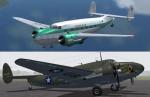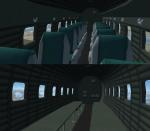 125.38Mb (2196 downloads)
FS2004 Lockheed Lodestar L-18, C-57, and C-60A - Release v1.0 by Milton Shupe, Tom Falley, Scott Thomas, Ken Mitchell, Rachael Whiteford, Stuart Cox, Andre Reimers, Mark Rogers, and Sounds by Nigel Richards. Pilot figures by Jan Visser. ** FSX User should see the FSX Only Version ** Pkg incl 4 models, custom panel and gauge setup, custom sounds, custom Flight Model by Tom Falley, and 14 liveries military and civilian. Milton Shupe September 2015
Posted Sep 3, 2015 22:30 by Milton Shupe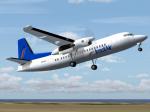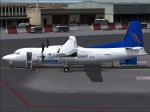 1.05Mb (712 downloads)
FS2004/FSX Fokker 50, cn 20278, registration PJ-KVL, as a part of The Insel Air Fleet.This airplane came from Avianca fleet. Textures only for the Dreamwings Fokker 50 V3, model and textures by Carl Selin & Tommy Hansson. By Juan Ernesto Oropeza.
Posted Aug 31, 2015 14:25 by Juan Ernesto Oropeza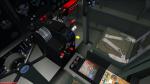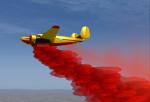 29.39Mb (1028 downloads)
FS2004 ONLY Lockheed PV-2 Harpoon Fire Tanker v1.3 by Milton Shupe, Tom Falley, Scott Thomas, Hans Naegele, Nigel Richards, Matt Wynn. Pilot figures by Jan Visser. Special thanks to Rachael "Firekitten" Whiteford for helping us get to the finish line with textures, and DangerousDave26 for assistance in retardant drop issues. Pkg incl 1 model, a custom panel and gauges, custom sounds, custom FSX Flight Model, and 2 liveries. WILL NOT WORK in FSX; Get the FSX Only Version Milton Shupe August 20, 2015
Posted Aug 20, 2015 21:04 by Milton Shupe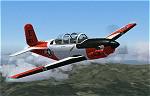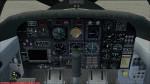 41.24Mb (2953 downloads)
FS9 freeware Alphasim T-34C aircraft with improved Virtual Cockpit and 2D Panel featuring - extensive system functionalities based on the NATOPS T-34C familiarisation manual P-307_wch3.pdf - and random and pilot induced failure modules. This is the complete Alphasim T-34C aircraft but with modified 2D- and VC-panels, airfile, aircraft.cfg, and with system functionalities and failure modules added. The panel layout and system functionalities have been greatly improved, partly with custom gauges, and mirror the information contained in the NATOPS T-34C familiarisation manual P-307_wch3.pdf. I also modified the airfile and aircraft.cfg to adjust some parameters and aircraft performance more closely to real world data. In addition, random and pilot induced failure modules are embedded in the gauges. Updates by Detlev Rohmer
Posted Aug 18, 2015 03:13 by Mike Lietz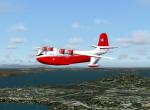 2.18Mb (1117 downloads)
The first JRM-1 (BuNo 76819), the "Hawaii Mars", was completed in late June 1945 and flown several times before being christened and launched on 27 July 1945. Before testing was completed the Hawaii Mars was lost on 5 August 1945. The present Hawaii Mars operating out of Port Alberni (Sproat Lake) as part of Flying Tankers Inc., was delivered April 23, 1946, as part of the last four remaining JRM's which were bought by the British Columbia forest industry to fight forest fires, The Marianas Mars was lost on 23 June 1960 when the Captain disregarded the spotter plane and attacked a fire directly uphill. The Winter of 1962 claimed another Mars, the Caroline. She was tethered to the ramp at Patricia Bay when Hurricane Frieda hie. Frieda tossed the big boat about as if it was a toy, and by morning she laid bent and broken, her flying days over. The owners of the last two remaining JRM's in the world are looking to sell the giants, as operating costs, and spare parts get harder to find. On Sunday April 15 it was announced in the Victoria "Times Colunist" that the planes had been sold by Timber West to Coulson Aircrane Ltd. of Port Alberni. The model is by Peter Hall using FSDS 3.0. (my first attempt at modeling an aircraft). The Flight Dynamics for this aircraft were written by Bob Chilico, Windsor, Ontario. Sounds: For this first release I have included the DC-3 sounds. You candownload a really nice set of heavy radial engine sounds by Des Braban,from "fltsim.com" or Avsim. Please read his readme file for a description of the sounds. I really like them. The panel was developed by Mike Stone for his Boeing 314 Clipper, and looks good in the Mars. Just make sure that you copy the "b314" and the "Douglas_DC3" zip files (included in the panel folder) to your main gauges folder. Thanks to Jens B. Kristensen for putting me straight on Polygon smoothing groups.
Posted Aug 1, 2015 17:55 by Peter Hall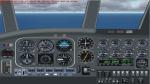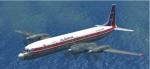 12.54Mb (618 downloads)
This is an update for FS9 of the IL-18D_AP by Edgar Guinart . There are 4 paints (texture sets) of the aircraft. I have added all the wheels, and changed any contact points that needed to be changed. I have updated the flight dynamics and added a panel in English for those who like me would want it. See read me file about how to change to the origial panel. There is no VC. This is the whole aircraft.
Posted Aug 1, 2015 15:47 by Bob Chicilo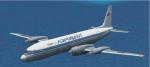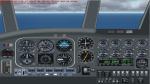 53.12Mb (857 downloads)
This is an update for FS9 of the Il-18 by Edgar Giunart and packaged by Matt Miller. I have added a different 2D panel so those like me can fly with English gauges. I have updated the flight dynamics, added all the wheels, and changed any other contact points that needed changing. I changed the smoke effect to something that I had as the aircraft package did not contain effects. This is the whole aircraft.
Posted Aug 1, 2015 11:07 by Bob Chicilo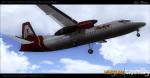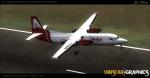 83.34Mb (1982 downloads)
FS2004 Avior Regional Fokker 50 Texture Pack. Includes YV2917, YV2936 and YV2948. Model by DreamWings. Includes model, 2d panel and sound. (No VC). Added some effects in the fuselage, engines and engine metal textures,Repaints By Jose Blanco (Venstar Graphics) and Jesus Martinez
Posted Jun 29, 2015 23:29 by Jose Blanco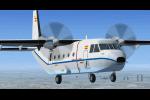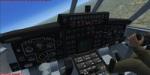 10.79Mb (1748 downloads)
The dependent Customs Service Ministry of Finance (Tax Office) Watch Spain (SVA) uses this modified model for drug operations, when they had incorporated some of them winglets. The 200 series engines up more power than the 100 series, TPE 331 of 900 hp, which allowed increasing the maximum takeoff weight of 6500-7700 kg. The Air Force purchased two copies of this series in electronic warfare version seven search and rescue (SAR). Model by Vladimir A. Zhyhulskiy texture by Juan Villamor.wORKS FSX
Posted May 12, 2015 18:09 by Juan Villamor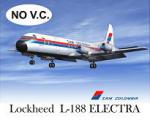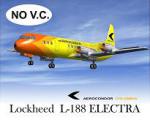 28.92Mb (4606 downloads)
FS9 / FSX Lockheed L-188 Electra - No VC Version. I decided to share my work as it is because finishing the version with VC will take a few months and I don't have time to do it by now. Includes sound: Mr. Ozawa, Mr. William Schulz, of the Cielo Company, Panel: Paul Strogen. By Libardo Guzman.
Posted May 5, 2015 23:27 by libardo guzman garcia