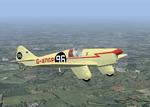 3.92Mb (872 downloads)
FS2004/FSX Miles M2L Hawk Speed Six G-ADGP Racing Number 96. The Miles Hawk Major was a 1930s British two-seat light monoplane designed by Miles Aircraft Limited. This version is shown in its post WWII guise with the original 'Bubble Canopy' fitted for Fl Lt Tommy Rose (Miles Chief Test Pilot) for closed circuit racing. This aircraft was owned and raced by my uncle,R.R.(Ron) Paine between 1948 & 1965. In this aircraft he also held the 100 km closed circuit record for this weight class of aircraft in 1950 of 310.345 Kph (192.84 mph). Keith Paine
Posted Oct 2, 2013 01:09 by uploader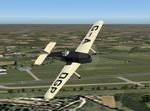 4.38Mb (533 downloads)
FS2004/FSX Miles M2L Hawk Speed Six G-ADGP Racing Number 8. The Miles Hawk Major was a 1930s British two-seat light monoplane designed by Miles Aircraft Limited. This version is shown in its current pre WWII guise as built for Luis Fontes in 1935, but is now fitted with a 'modern' instrument installation. Includes VC. Keith Paine
Posted Oct 2, 2013 01:06 by uploader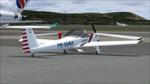 67.43Mb (1848 downloads)
AMT-200 Super Ximango package for Fs2004. Model includes VC. By Osvaldo Icemam & MArio Donadon
Posted Sep 15, 2013 10:39 by uploader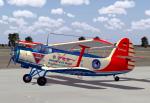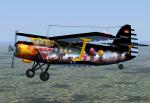 40.72Mb (5460 downloads)
This is a complete aircraft. Original by Vladimir Zhyhulskiy. Two new German liveries: Hansaflug Sylt-Foehr (D-FHAN) and one handdrawn cosmic illustration (D-FKOS). Repaints by Ingo Schwan.
Posted Aug 21, 2013 05:59 by Ingo Schwan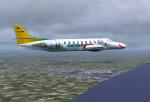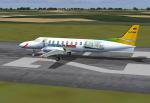 21.19Mb (2339 downloads)
FS2004 Fairchild Metroliner III Kuestenflieger. This is a complete aircraft with light modified panel view pictures. Original aircraft by Jon Murchison. Repaint by Ingo Schwan.
Posted Aug 21, 2013 02:19 by Ingo Schwan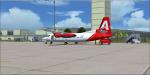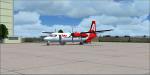 11.07Mb (1971 downloads)
FS2004 Avior Regional Fokker 50 Real Texture YV2917. Model by DreamWings, textures by Jose Blanco.
Posted Aug 11, 2013 13:00 by Jose Blanco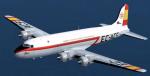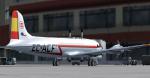 2.48Mb (737 downloads)
FS2004/FSX IBERIA Textures Only for DC-4 (v3) by Jens Kristensen. Textures by Enrique Medal
Posted Aug 1, 2013 13:04 by Enrique Medal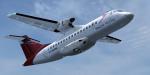 12.56Mb (2543 downloads)
TACA ISDT ATR 42-500 Model V2.0 New texture. Transportes Aereos del Continente Americano.
Posted Jul 27, 2013 07:36 by Max. M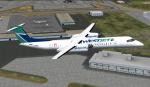 53.53Mb (2481 downloads)
In early 2012, Westjet announced that they will have a regional airline as early as 2013 with commuter flights all over Canada and the U.S. Westjet Encore's first flight took off on the 24th of June, 2013. 2d panel but no VC. Models by Dreamwings Design. (previous version had 2936 downloads)
Posted Jul 24, 2013 12:06 by Ryan Klatt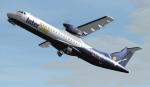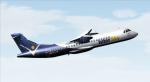 6.96Mb (2549 downloads)
This is a repaint of the excellent ISDT ATR72-200, in InterSky livery, OE-LIB. The textures are saved in 32-bit format for quality graphics. Model included.
Posted Jun 29, 2013 13:07 by Stefan Bree / FSRepaintsGER, ISDT