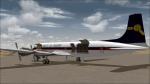 8.00Mb (473 downloads)
FS2004 Emirates Air Transport Douglas DC-7CF. Repaint by Michael 'fs10inator' Hunt. In 1976, this plane crashed on approach to Nairobi, Kenya. All 4 people onboard died. Textures only. Requires the DC-7 and DC-7CF base packs by Tom Gibson.
Posted May 22, 2013 00:09 by Michael Hunt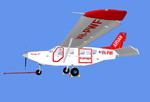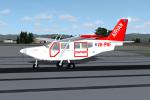 1.52Mb (153 downloads)
Gippsland GA-8 Airvan on display at the 2007 Australian International Airshow. Avalon (AVV / YMAV), Australia March 2007.
Posted May 10, 2013 10:05 by Ugo Vincenzo Boschiero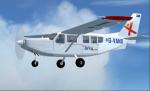 1.52Mb (287 downloads)
Gippsland GA-8 Airvan in the Airkix Skydive livery (G-VANX) textures for Brian Gladden's GA-8 Airvan. This aircraft operates from Tilstock (EGCT) for para-dropping
Posted May 6, 2013 04:57 by Ugo Vincenzo Boschiero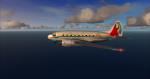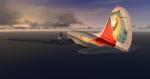 3.10Mb (344 downloads)
Texture Only : "Libardo Guzman's" C-46 Commando, "Re-Painted" in a Fictious Livery of Majuro Airways. Used in conjunction with Pacific Island Simulations, Marshall Islands PKMJ. I wanted a nice bright colorful propliner to fly around the islands. So many people like it I thought I'd Share it with other Sim Pilots ! Original Model C46 commando by: Libardo Guzman, Greg Pepper, and Tom Gibson. Available on Simivation. See Link below. Re-Painted by me JetRanger.
Posted Apr 26, 2013 23:01 by JetRanger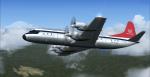 1.07Mb (630 downloads)
FS9/FSX Lockheed Electra Northwest delivery textures. Requires Electra aircraft by J. R. Lucariny. Textures by Gary Harper
Posted Mar 30, 2013 09:56 by Gary Harper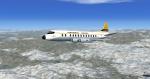 3.96Mb (177 downloads)
FS2004 JBK Continental Viscount textures. Viscount 810 aircraft and original textures by Jens Kristensen. Texture modifications by Gary Harper
Posted Mar 27, 2013 23:12 by Gary Harper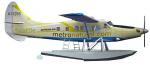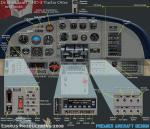 12.36Mb (2067 downloads)
DHC-3 Turbo Otter Floatplane package. 12 seat STOL utility transport of Kenmore Air, Seattle. Special edition "Metro Natural" livery and interior by Cirrus Productions,Netherlands. Includes a custom 2D Panel and VC with a complete cabin, with opening crew doors, cargo doors and custom sound. Revised and updated flight dynamics. Model & FD by Premier Aircraft Design.
Posted Mar 13, 2013 20:39 by Bob May (PAD)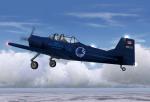 5.22Mb (264 downloads)
FS2004/FSX Nord 3202 Thanks to Andre Chancel and the Restauravia team for the Nord 3202. I've created two new liveries for the German and Canadian pilots. Repaints by Ingo Schwan.
Posted Mar 13, 2013 02:37 by Ingo Schwan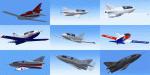 37.84Mb (1922 downloads)
FS2004/FSX Bede BD-5 tribute. Twenty-eight repaints covering nine different aircraft with seven different 2-D panels and lighting effects for Jez G's fantastic BD-5. Requires no previous installations, this is a fully stand-alone package for FS2004 and FSX. All original files are included. ATC type and model updates for use with EditVoicepack are also included. By Pierre Carosin.
Posted Feb 24, 2013 06:18 by Pierre Carosin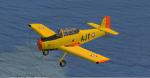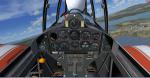 35.41Mb (3303 downloads)
The Nord Aviation 3202 was a 1950s French military trainer aircraft designed and built by Nord Aviation to meet a French Army requirement for a two-seat basic trainer, as a replacement for the biplane Stampe SV.4. Package works in FSX and FS2004 and has VC. By the Restauravia team with a minor mod to make the prop clear in FSX by Mike Lietze
Posted Feb 22, 2013 10:06 by Mike Lietze