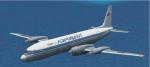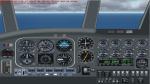 53.12Mb (746 downloads)
This is an update for FS9 of the Il-18 by Edgar Giunart and packaged by Matt Miller. I have added a different 2D panel so those like me can fly with English gauges. I have updated the flight dynamics, added all the wheels, and changed any other contact points that needed changing. I changed the smoke effect to something that I had as the aircraft package did not contain effects. This is the whole aircraft.
Posted Aug 1, 2015 11:07 by Bob Chicilo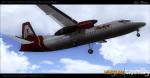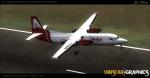 83.34Mb (1836 downloads)
FS2004 Avior Regional Fokker 50 Texture Pack. Includes YV2917, YV2936 and YV2948. Model by DreamWings. Includes model, 2d panel and sound. (No VC). Added some effects in the fuselage, engines and engine metal textures,Repaints By Jose Blanco (Venstar Graphics) and Jesus Martinez
Posted Jun 29, 2015 23:29 by Jose Blanco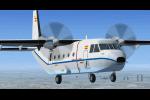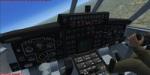 10.79Mb (1646 downloads)
The dependent Customs Service Ministry of Finance (Tax Office) Watch Spain (SVA) uses this modified model for drug operations, when they had incorporated some of them winglets. The 200 series engines up more power than the 100 series, TPE 331 of 900 hp, which allowed increasing the maximum takeoff weight of 6500-7700 kg. The Air Force purchased two copies of this series in electronic warfare version seven search and rescue (SAR). Model by Vladimir A. Zhyhulskiy texture by Juan Villamor.wORKS FSX
Posted May 12, 2015 18:09 by Juan Villamor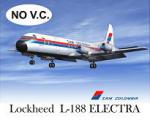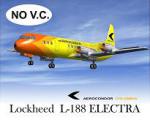 28.92Mb (4016 downloads)
FS9 / FSX Lockheed L-188 Electra - No VC Version. I decided to share my work as it is because finishing the version with VC will take a few months and I don't have time to do it by now. Includes sound: Mr. Ozawa, Mr. William Schulz, of the Cielo Company, Panel: Paul Strogen. By Libardo Guzman.
Posted May 5, 2015 23:27 by libardo guzman garcia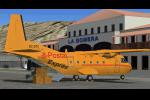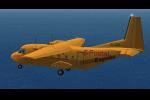 10.95Mb (1359 downloads)
This Aviocar 200 series is acquired by the Direccion Gral. de Correos and discharged in the Register on January 5, 1984, he begins to fly with provisional registration ECT-128, passing later to INTA in Torrejon and in 1994 passed the Air Force, where it is encoded as T.12D-74. Two Aviocares flew to the post office for a short period of time, after being inactive in Barajas were transferred to the Air Force. Your registration EC-DTV Complete airplane (read installation files and credits). Vladimir A. Zhyhulskiy model.
Posted May 3, 2015 18:07 by Juan Villamor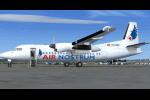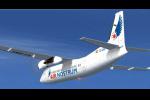 27.34Mb (2587 downloads)
Air Nostrum Mediterranean Airlines, commonly known by the short version Air Nostrum is a Spanish airline based in Valencia, which operates as a franchise under the name Iberia Iberia Regional Air Nostrum. NoVC only 2D, panel by Enrique Medal. Aircraft before the contract with iberia. Model by DreamsWings, texture by Juan Villamor. Full aircraft
Posted Apr 20, 2015 02:54 by Juan Villamor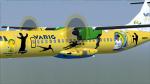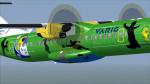 41.97Mb (2166 downloads)
ATR 72-500 Varig, Brazil. Model by ISDT for FS2004. Textures by Yankyvictor.
Posted Apr 2, 2015 22:34 by YANKYVICTOR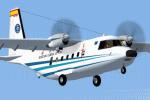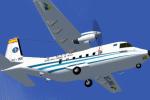 7.92Mb (1380 downloads)
The CASA C-212 Aviocar is a light tactical transport aircraft and maritime patrol aircraft, powered by two turboprop STOL capable, designed by CASA for civilian and military use. Ministry of Agriculture Fisheries and Food (MAPA extinct), now Ministry of Agriculture, Food and Environment (MAGRAMA). It is manufactured in Spain since early 1970. 2D/NoVC. Full aircraft, model by Thinus Pretorius, texture by Juan Villamor.
Posted Apr 1, 2015 05:01 by Juan Villamor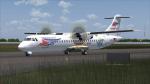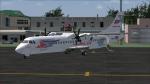 41.66Mb (2440 downloads)
Havana Air holds OFAC authorization to operate Private Aircraft to and from Cuba. Model by ISDT for FS2004. Textures by Yankyvictor.
Posted Mar 21, 2015 22:55 by YANKYVICTOR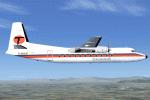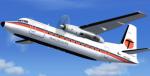 0.40Mb (166 downloads)
Update for my texture, Improved textures adding dirt, glass bubble inclusion in the windows. Need Mike Stone F27 Model. Works in FSX.
Posted Mar 13, 2015 09:33 by Juan Villamor