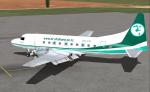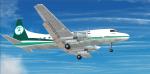 2.67Mb (481 downloads)
FS9/FSX Air Chathams for the Convair 580. Air Chathams textures by Gary Harper.
Posted Mar 10, 2018 13:14 by Gary Harper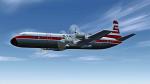 0.22Mb (86 downloads)
+++This update is only for FS2004 users!+++ This is an update for the Sterling Airways L-188 Electra, by Libardo Guzman. File name: sterling_airways_l-188_electra_guzman.zip If your aircraft isn't showing on FS2004, it might be because the textures are DXT5. I have included these new textures in DXT3. Hopefully these do the job for the FS2004 users.
Posted Mar 1, 2018 06:26 by Ted Giana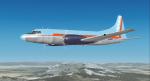 6.48Mb (233 downloads)
FS9/FSX Aspen Convair 440 textures for the Greg Pepper/Tom Gibson Convair CV440. Aspen textures by Gary Harper.
Posted Feb 27, 2018 16:57 by Gary Harper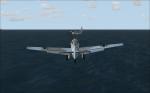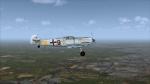 21.60Mb (627 downloads)
Messerschmitt Me-109T, another great CFS2 plane updated for FS9. Only static VC with non-working gauges, but that is better than nothing. All credits go to the original author, JR Lucariny . All I did was making it flying ok in FS9. Updated the mdl.file, the aircraft.cfg and the air.file, reworked the panels to make the gauges work, putting in some extra panels and put in a new soundfile. Cockpit opens&close, flaps, cowlflaps and tailhook work also. Gun & cannon effects for fun.
Posted Feb 25, 2018 17:01 by Erik Hertzberger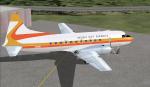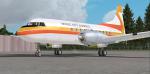 4.36Mb (237 downloads)
FS9/FSX Music City Airways textures for the Convair 340 by Gregg Pepper. MCA textures by Gary Harper.
Posted Feb 23, 2018 19:48 by Gary Harper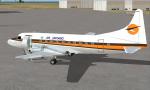 2.13Mb (448 downloads)
FS2004/FSX Air Ontario Convair 580 textures. Air Ontario textures by Gary Harper.
Posted Jan 31, 2018 08:08 by Gary Harper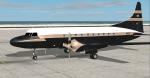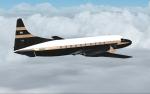 1.29Mb (462 downloads)
FS9/FSX Great Lakes Carbon Corp. Convair 580 textures for the Calclassic CV580. GLC textures by Gary Harper.
Posted Jan 22, 2018 08:54 by Gary Harper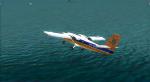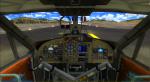 55.64Mb (1342 downloads)
DeHavilland Twin Otter 300 for FS2004 with the livery of Aerovias DAP, a Chilean airline based in Magallanes. original model by Eric Dantes, with modified panel, interior textures and textures by Sebastian Arias.
Posted Jan 21, 2018 16:27 by archive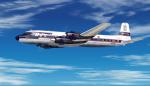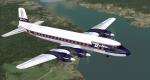 6.29Mb (425 downloads)
FS9/FSX Delta Airlines textures for the California classic DC-7 by Greg Pepper and Tom Gibson. Delta Airlines textures by Jim Campisi with mods by Gary Harper.
Posted Jan 2, 2018 14:47 by Gary Harper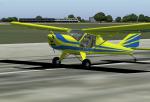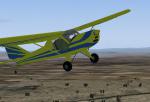 10.72Mb (973 downloads)
The Ai-10 Ikar is a Ukrainian two-seat ultralight cabin monoplane, designed and built by the Ikar Aero Club of Kiev. Author: Tsyntsar Victor. Model version 1.0
Posted Dec 17, 2017 11:18 by Tsyntsar Victor