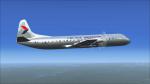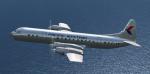 2.69Mb (265 downloads)
Textures for the L-188 in Pacific Western Airlines colors. The freeware L-188 by Libardo Guzman is needed for this repaint. PWA operated a total of 4 L-188s from 1971 to 1976. This aircraft is the most intersting of the four. They nicknamed it the "Silver Bullet". It was a fuel tanker and was used to support the arctic oil exploration projects. It was unique in that fuel tankers were rare and this aircraft had the name and logo painted over the shiny unpainted aircraft. I have included DXT3 textures, which will enable the FS2004 users to fly this plane. Just copy the DXT3 textures in the enclosed folder, then paste them into the main L-188 folder, overwriting the files there. This repaint was tested on FSX-SE. It should work on FSX boxed & FS 2004.
Posted Jun 15, 2018 00:48 by Ted Giana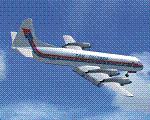 0.09Mb (670 downloads)
FS2004/FSX Lockheed L-188 Electra Flight Dynamics-JUNE-2018.-By Libardo Guzman. I find airplanes in fs9 and fsx look very unreal when flying slow and making closed curves (final aproach when landing at KAITAK, for example): fuselage doesn´t keep aligned to trayectory, tail seems to be hanging down, forward visual from cockpit doesn´t point to front..., so I modified air file and/or aircraft.cfg. Included in the modifications are smart changes made by Mr. Rodolfo Estrella: PROPS NOW START AMND STOP SLOWLY !!! Many thanks for his brilliant help! Required files: FS2004 / FSX Lockheed L-188 Electra - No VC Version (Category: FS2004 > Props) . By Libardo Guzman.
Posted Jun 9, 2018 17:05 by LIBARDO GUZMAN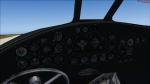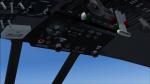 14.99Mb (413 downloads)
A whole new cockpit layout for George Diemer's lovely Sikorsky JRS-1. Includes new VC textures and vintage gauges/instruments. Also included is a modified cfg. and new, red VC lighting. Info and instructions included in the read me file. Enjoy!
Posted May 18, 2018 01:38 by Bob Erwin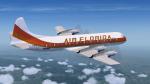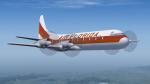 2.77Mb (148 downloads)
This is a repaint of Libardo Guzman's L-188 Electra in Air Florida colors for FS2004 only. The freeware L-188 Electra by Libardo Guzman is needed for this repaint. This livery was used during the early 1970s.
Posted Apr 25, 2018 03:15 by Ted Giana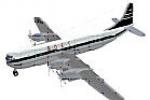 0.55Mb (249 downloads)
Garry Smith archive files: Boeing 377 Stratocruiser. Liveries - BOAC. These files are being posted so the community does not loose access to Garry Smith's files after his website went down. Model by Mike Stone. Textures by Garry Smith
Posted Apr 12, 2018 04:08 by Ronald Falzon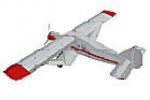 0.39Mb (189 downloads)
Garry Smith archive files: Bellanca Aircruiser. Liveries - Private Includes Blank Texture Set. These files are being posted so the community does not loose access to Garry Smith's files after his website went down. Model by Mike Stone. Textures by Garry Smith
Posted Apr 12, 2018 04:07 by Ronald Falzon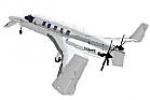 0.43Mb (249 downloads)
Garry Smith archive files: Beech Starship 2000. Liveries - Private Includes Blank Texture Set. These files are being posted so the community does not loose access to Garry Smith's files after his website went down. Model by Mike Stone. Textures by Garry Smith
Posted Apr 12, 2018 04:06 by Ronald Falzon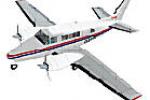 0.39Mb (276 downloads)
Garry Smith archive files: Beech Queen Air A65. Liveries - Private Includes Blank Texture Set. These files are being posted so the community does not loose access to Garry Smith's files after his website went down. Model by Mike Stone. Textures by Garry Smith
Posted Apr 12, 2018 04:05 by Ronald Falzon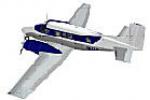 0.39Mb (184 downloads)
Garry Smith archive files: Beech Queen Air 65 Liveries - Private. Includes Blank Texture Set. These files are being posted so the community does not loose access to Garry Smith's files after his website went down. Model by Mike Stone. Textures by Garry Smith
Posted Apr 12, 2018 04:04 by Ronald Falzon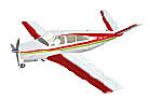 0.38Mb (306 downloads)
Garry Smith archive files: Beech Bonanza. Liveries - Private Includes Blank Texture Set. These files are being posted so the community does not loose access to Garry Smith's files after his website went down. Model by Mike Stone. Textures by Garry Smith
Posted Apr 10, 2018 06:34 by Ronald Falzon