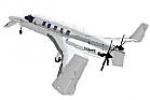 0.43Mb (232 downloads)
Garry Smith archive files: Beech Starship 2000. Liveries - Private Includes Blank Texture Set. These files are being posted so the community does not loose access to Garry Smith's files after his website went down. Model by Mike Stone. Textures by Garry Smith
Posted Apr 12, 2018 04:06 by Ronald Falzon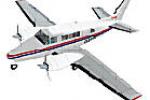 0.39Mb (252 downloads)
Garry Smith archive files: Beech Queen Air A65. Liveries - Private Includes Blank Texture Set. These files are being posted so the community does not loose access to Garry Smith's files after his website went down. Model by Mike Stone. Textures by Garry Smith
Posted Apr 12, 2018 04:05 by Ronald Falzon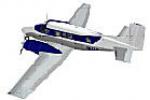 0.39Mb (166 downloads)
Garry Smith archive files: Beech Queen Air 65 Liveries - Private. Includes Blank Texture Set. These files are being posted so the community does not loose access to Garry Smith's files after his website went down. Model by Mike Stone. Textures by Garry Smith
Posted Apr 12, 2018 04:04 by Ronald Falzon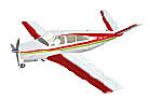 0.38Mb (266 downloads)
Garry Smith archive files: Beech Bonanza. Liveries - Private Includes Blank Texture Set. These files are being posted so the community does not loose access to Garry Smith's files after his website went down. Model by Mike Stone. Textures by Garry Smith
Posted Apr 10, 2018 06:34 by Ronald Falzon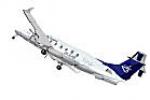 0.68Mb (204 downloads)
Garry Smith archive files: Beech 1900D. Liveries - Air Alliance - Air France - Air New Zealand - Impulse Airlines - USAir Includes Blank Texture Set. These files are being posted so the community does not loose access to Garry Smith's files after his website went down. Model by Mike Stone. Textures by Garry Smith
Posted Apr 10, 2018 06:33 by Ronald Falzon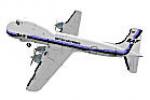 1.21Mb (148 downloads)
Garry Smith archive files: Aviation Traders Carvair Liveries-BAF Includes Blank Texture Set. These files are being posted so the community does not loose access to Garry Smith's files after his website went down. Model by Mike Stone. Textures by Garry Smith
Posted Apr 10, 2018 06:29 by Ronald Falzon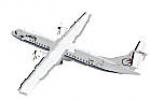 0.67Mb (290 downloads)
Garry Smith archive files: ATR 72 500 Liveries - Alitalia - Cimber - Eurowings Includes Blank Texture Set. These files are being posted so the community does not loose access to Garry Smith's files after his website went down. Model by Mike Stone. Textures by Garry Smith
Posted Apr 10, 2018 06:27 by Ronald Falzon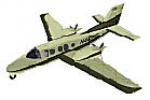 0.69Mb (187 downloads)
Garry Smith archive files: Angel 44. Liveries - Private Includes Blank Texture Set. These files are being posted so the community does not loose access to Garry Smith's files after his website went down. Model by Mike Stone. Textures by Garry Smith
Posted Apr 10, 2018 06:25 by Ronald Falzon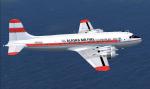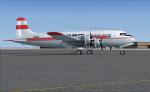 7.27Mb (302 downloads)
FS9/FSX Alaska Air Fuel C-54 textures for the JBK V3 DC-4. Alaska Air Fuel textures by Gary Harper.
Posted Apr 9, 2018 18:22 by Gary Harper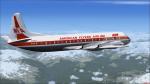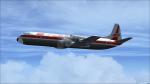 2.67Mb (95 downloads)
Textures for the L-188 Electra by Libardo Guzman in American Flyers Airline livery. The L-188 (base file) by Libardo Guzman is needed for this repaint. AFA was one of the oldest supplemental (charter) airlines based in Fort Worth, USA. The airline was founded by Reed Pigman in 1939, and started operations with a 5 seater Spartan 'Executive'. In 1951 AFA became the first charter airline to operate CAM (domestic trooping) operations. Sadly, Reed Pigman died in an L-188 crash in April 1966 while transporting over 80 military recruits. This was due to him having a heart attack at the controls. Consequently the plane lost control and crashed. All aboard perished. The airline continued to be run by his wife, before being taken over by Universal Airlines in 1971, which was itself absorbed by Saturn Airlines in 1972. Textures are DXT3. This is for FS2004 only.
Posted Apr 9, 2018 02:52 by Ted Giana