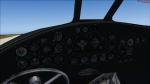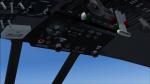 14.99Mb (313 downloads)
A whole new cockpit layout for George Diemer's lovely Sikorsky JRS-1. Includes new VC textures and vintage gauges/instruments. Also included is a modified cfg. and new, red VC lighting. Info and instructions included in the read me file. Enjoy!
Posted May 18, 2018 01:38 by Bob Erwin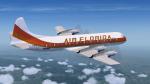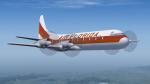 2.77Mb (137 downloads)
This is a repaint of Libardo Guzman's L-188 Electra in Air Florida colors for FS2004 only. The freeware L-188 Electra by Libardo Guzman is needed for this repaint. This livery was used during the early 1970s.
Posted Apr 25, 2018 03:15 by Ted Giana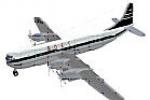 0.55Mb (212 downloads)
Garry Smith archive files: Boeing 377 Stratocruiser. Liveries - BOAC. These files are being posted so the community does not loose access to Garry Smith's files after his website went down. Model by Mike Stone. Textures by Garry Smith
Posted Apr 12, 2018 04:08 by Ronald Falzon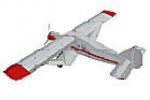 0.39Mb (153 downloads)
Garry Smith archive files: Bellanca Aircruiser. Liveries - Private Includes Blank Texture Set. These files are being posted so the community does not loose access to Garry Smith's files after his website went down. Model by Mike Stone. Textures by Garry Smith
Posted Apr 12, 2018 04:07 by Ronald Falzon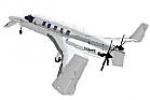 0.43Mb (218 downloads)
Garry Smith archive files: Beech Starship 2000. Liveries - Private Includes Blank Texture Set. These files are being posted so the community does not loose access to Garry Smith's files after his website went down. Model by Mike Stone. Textures by Garry Smith
Posted Apr 12, 2018 04:06 by Ronald Falzon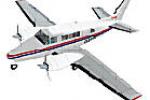 0.39Mb (236 downloads)
Garry Smith archive files: Beech Queen Air A65. Liveries - Private Includes Blank Texture Set. These files are being posted so the community does not loose access to Garry Smith's files after his website went down. Model by Mike Stone. Textures by Garry Smith
Posted Apr 12, 2018 04:05 by Ronald Falzon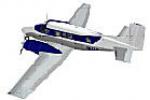 0.39Mb (154 downloads)
Garry Smith archive files: Beech Queen Air 65 Liveries - Private. Includes Blank Texture Set. These files are being posted so the community does not loose access to Garry Smith's files after his website went down. Model by Mike Stone. Textures by Garry Smith
Posted Apr 12, 2018 04:04 by Ronald Falzon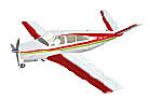 0.38Mb (251 downloads)
Garry Smith archive files: Beech Bonanza. Liveries - Private Includes Blank Texture Set. These files are being posted so the community does not loose access to Garry Smith's files after his website went down. Model by Mike Stone. Textures by Garry Smith
Posted Apr 10, 2018 06:34 by Ronald Falzon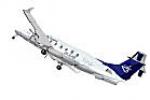 0.68Mb (195 downloads)
Garry Smith archive files: Beech 1900D. Liveries - Air Alliance - Air France - Air New Zealand - Impulse Airlines - USAir Includes Blank Texture Set. These files are being posted so the community does not loose access to Garry Smith's files after his website went down. Model by Mike Stone. Textures by Garry Smith
Posted Apr 10, 2018 06:33 by Ronald Falzon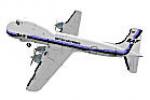 1.21Mb (133 downloads)
Garry Smith archive files: Aviation Traders Carvair Liveries-BAF Includes Blank Texture Set. These files are being posted so the community does not loose access to Garry Smith's files after his website went down. Model by Mike Stone. Textures by Garry Smith
Posted Apr 10, 2018 06:29 by Ronald Falzon