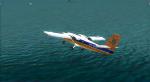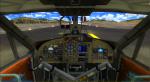 55.64Mb (781 downloads)
DeHavilland Twin Otter 300 for FS2004 with the livery of Aerovias DAP, a Chilean airline based in Magallanes. original model by Eric Dantes, with modified panel, interior textures and textures by Sebastian Arias.
Posted Jan 21, 2018 16:27 by archive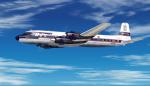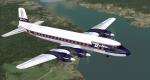 6.29Mb (319 downloads)
FS9/FSX Delta Airlines textures for the California classic DC-7 by Greg Pepper and Tom Gibson. Delta Airlines textures by Jim Campisi with mods by Gary Harper.
Posted Jan 2, 2018 14:47 by Gary Harper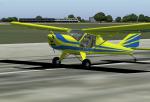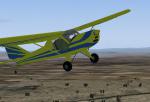 10.72Mb (627 downloads)
The Ai-10 Ikar is a Ukrainian two-seat ultralight cabin monoplane, designed and built by the Ikar Aero Club of Kiev. Author: Tsyntsar Victor. Model version 1.0
Posted Dec 17, 2017 11:18 by Tsyntsar Victor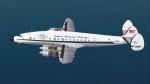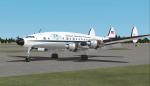 4.82Mb (255 downloads)
FS2004/FSX Central American Airways textures for the L-749 Constellation by Manfred Jahn and team Central American textures by Gary Harper.
Posted Oct 1, 2017 22:33 by Gary Harper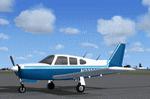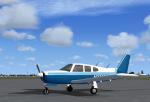 0.73Mb (449 downloads)
Aircraft based to La Porte (T41/Texas). Crashed in 2014. Complete aircraft. Original Aircraft by Dee Waldron. Works without problem on FSX but no VC! Repainted by Jean-Jacques Parel.
Posted Aug 31, 2017 05:15 by Jean-Jacques Parel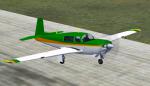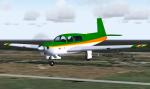 11.61Mb (246 downloads)
This is a repaint for the default Mooney M 20 Bravo in "Green & White w Bright Orange & Yellow Stripes". Paint Kit by Rob Smith.
Posted May 14, 2017 14:22 by David Shearer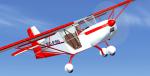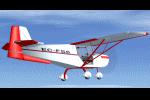 6.49Mb (450 downloads)
Unlike other models ULM, Skyranger structure is made entirely with completely straight based tubes mechanical joints, which makes possible unnecessary welds. This ulm belongs to the school of Aeroclub de Albacete for future pilots. Aircraft and textures by Byron Warwick. Texture by Juan Villamor.
Posted May 6, 2017 05:17 by Juan Villamor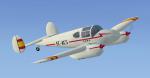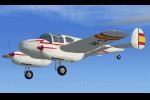 32.68Mb (698 downloads)
This Cana Miles M-65 Gemini, spanish airline, is acquired in the UK by Cia. CANA was the G-AJFB and is registered in Spain on August 5, 1947 after CANA fly with performing services of Aero Taxis. Model by Dave Molyneaux, texture by Juan Villamor.
Posted May 6, 2017 04:52 by Juan Villamor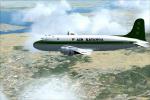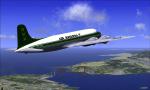 3.14Mb (109 downloads)
This is a repaint of the Jens B. Kristensen DC-4 1009 in Air Katanga livery. Air Katanga was a short lived classic airline based in the Congo in the early 1960s. It operated from 1960 to 1963. You need the freeware DC-4 v3.01 for FS2004 by Jens B. Kristensen. Textures are 32bit. (Some FS2004 users could not utilize this repaint on their flight simulator. I have fixed the error and it should work now. Replace the other file with this one.)
Posted Apr 11, 2017 20:46 by Ted Giana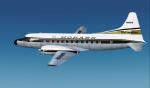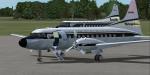 4.15Mb (196 downloads)
FS9/FSX Mohawk Airlines textures for Convair 340/440 by Greg Pepper. Mohawk textures by Gary Harper.
Posted Feb 8, 2017 02:06 by Gary Harper