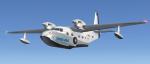 80.76Mb (3614 downloads)
FS2004 Only Grumman Mallard G-73AT v1.0 (There is another FSX specific version available) Turboprop by Milton Shupe, Nigel Richards, Rachael Whiteford, Rui Cristina, William Ellis, Roman Stoviak Turboprop Pkg incl custom model, panel and gauges, custom sounds, custom Flight Model, and 4 liveries. July 2016
Posted Jul 24, 2016 09:38 by Milton Shupe

0.59Mb (180 downloads)
FS2004 Bristol Britannia Cargo This aircraft is built for FS2004. The aircraft may work in FS2002, but I do not support it. Use Shift-E to open the doors. Mike Stone
Posted Jun 23, 2016 02:48 by mike stone
0.00Mb (268 downloads)
File fix for Bombardier (CANADAIR) CL 415 Model "Super scooper" for FS9 Version 2.0. This file fix an error in the [Smokesystem] entry of aircraft.cfg.
Posted Jun 12, 2016 04:40 by Massimo Taccoli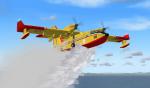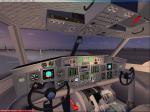 27.78Mb (2150 downloads)
FS2004 - Bombardier (Canadair) CL415 Version 2.0 By Massimo Taccoli, Flight Dynamics D.G.Seeley. The pakage includes 2 models with and without Radar in the nose, 3d virtual cockpit, a custom 2d panel and gauges, custom sounds, custom flight model and 5 liveries. A port over version for FSX is available in a separate package. See smoke system fix (above)
Posted Jun 10, 2016 07:40 by Massimo Taccoli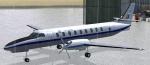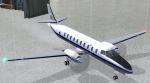 0.73Mb (245 downloads)
FS2004 Fairchild Metroliner 3 Passenger - South African Air Force textures. Requires the original file by Mike Stone
Posted May 24, 2016 16:00 by Andre Ludick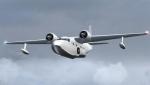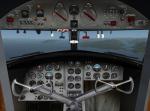 101.68Mb (2337 downloads)
FS2004 Only Grumman G-73 Mallard v1.0 by Milton Shupe, Nigel Richards, Rachael Whiteford, Rui Cristina, William Ellis, Roman Stoviak Pkg incl 2 models, custom panel and gauges, custom sounds, custom Flight Model, and 7 liveries. May 2016
Posted May 9, 2016 11:38 by Milton Shupe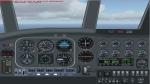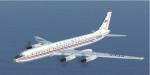 32.95Mb (737 downloads)
This is an update for FS9 of the Samdim design Tu-114. I have changed the engines from jets to turboprops; redone all the contact points and added the rest of the main wheels; I changed the smoke and touchdown effects because I did not have those effects which were not included with the aircraft; changed the fuel amount; and updated the flight dynamics. I have given it a panel with English gauges that can be used, or not. There is a VC. I don't know if it can be used to fly the aircraft.
Posted May 3, 2016 09:41 by Bob Chicilo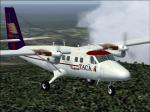 1.27Mb (1647 downloads)
The Central American / Mexican alliance is one of the largest in the world, operating from the USA down south to Peru. The Twin Otters are seen in Panama, Costa Rica, Nicaragua, Honduras and one in Peru ; N59148 is the flagship in the well known TACA colours with the recognicable tail.
Posted Apr 5, 2016 00:07 by Barry Blaisdell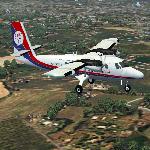 1.99Mb (523 downloads)
Textures for the Premaircraft Premier Aircraft Design, Project Globe Twotter DHC-6 Long Nose Twin Otter. Towards the end of Dan-Air's operations before the British Airways takeover, many of the HS748 Link City routes were operated by Metropolitan Airways DHC6-300 aircraft. This is a depiction of G-BELS in DA/Metro colours. Should work in both the FS2004 and FSX versions
Posted Feb 10, 2016 13:46 by Kit Yardley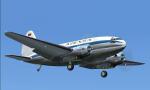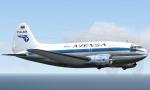 2.43Mb (455 downloads)
Curtiss C-46 Commando, registration YV-C-AVK, cargo role, wearing the colors of Aerovias Venezolanas(Avensa),1970. Textures fully reworked only for the Tom Gibson, Greg Pepper and Libardo Guzman Curtiss C-46 Commando. By Juan Ernesto Oropeza.
Posted Dec 13, 2015 20:13 by Juan Ernesto Oropeza