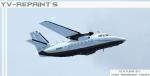 4.54Mb (341 downloads)
LET L-410 UVP YV1417 "Transaven Airlines" textures. Model by Pannon Wings Design Team by . Textures By Jose Armando Yanez YV-REPAINT'S.
Posted Jan 6, 2013 10:37 by Jose Armando Yanez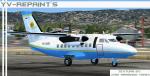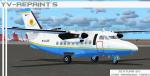 5.13Mb (445 downloads)
LET L-410 UVP YV-1120C "Sol de America" textures. Model by Pannon Wings Design Team by . Textures By Jose Armando Yanez YV-REPAINT'S.
Posted Jan 6, 2013 10:22 by Jose Armando Yanez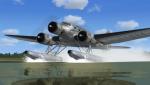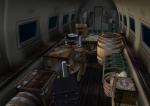 148.48Mb (2148 downloads)
The AVIA 57 Float Plane for FS9 or FSX as Portover - VERSION 1.03 Update includes all known fixes by Milton Shupe, Nigel Richards, John Smith, and James Banks with help from SOH members. Our gratitude goes out to several very helpful and interested Czech Republic aircraft enthusiasts who were instrumental in discovering rare information that was key to the design quality. Pkg incl one Aircraft (Passenger and Cargo) with custom flight model and features era panels and gauges, easy-to-read clickable virtual cockpits, elegant cabin interiors, and beautifully crafted thematic exterior textures. Authentic Radial Custom sounds included with thematic variants. Special thanks to Bill "Lionheart" Ortis for use of the pilot figures. FSX Portover Updates Included.
Posted Dec 31, 2012 23:31 by Milton Shupe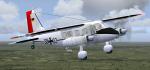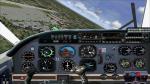 2.78Mb (2576 downloads)
FS2002/2004 complete modified Do-28d Skyservant with panel and repainted textures of the German Forces. The original ai-aircraft is the Do-28 Skyservant_GAF AI from Anthony Konstantinidis and Bill Yannakos from 2002 in a paint scheme of the Netherlands. The panel and parts of the lookaround views are made from some old stuff (origin unknown), the engine views are made with FSX-cameras. The aircraft works in FSX (forward view only), the look around views, showing six directions, works only in FS2002 and FS2004. Repaint and lookaround panel by Erwin Welker.
Posted Dec 30, 2012 12:17 by Erwin Welker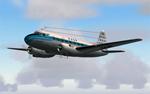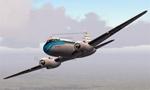 4.01Mb (1744 downloads)
Saab 90A Swedish Civil passenger airplane. Model and textures by J R Lucariny
Posted Dec 27, 2012 08:59 by JRLucarinyFS2004Models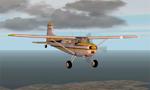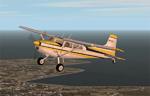 1.06Mb (3225 downloads)
CESSNA 185 Skywagon Australia - New South Wales, October 2003 VH-DGL (cn 1851552) (Built 1970). Model and textures by J R Lucariny
Posted Dec 27, 2012 08:52 by JRLucarinyFS2004Models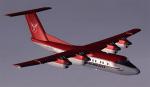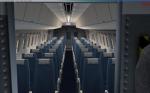 85.71Mb (8103 downloads)
FS2004 DeHavilland Dash 7 by Milton Shupe, Scott Thomas, Mike Kelly, Bernt Stolle, Tom Falley, and sounds by Nigel Richards. Final beta testing by members of Sim-Outhouse. (Incl model updates) Pkg incl 3 models, custom panel and gauges, custom sounds, two Flight Model options, and 7 liveries with more available for separate downloads. With backing from the Canadian government, de Havilland Canada began in late 1972 the development of a larger capacity short/medium range Short-Take-Off-and-Land (STOL) transport that would provide the higher standards of comfort to be found in much larger airliners. Designated DHC-7, and later named Dash-7, the first of two pre-production aircraft (C-GNBX-X) made its maiden flight on 27 March 1975. The first production aircraft (C-GNBX-X) was flown on 20 May 1977 and about 47 are in service still today.
Posted Dec 23, 2012 10:17 by Milton Shupe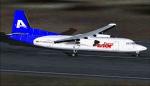 11.12Mb (1856 downloads)
FS2004 Avior Regional Fokker 50 Concepto. Model by DreamWings, textures by Jose Blanco.
Posted Dec 22, 2012 09:54 by Jose Blanco
0.57Mb (522 downloads)
FS2004 model fix for Fly Synthesis Texan Club 550 LSA. This file will correct the inverted animation of the elevator.
Posted Dec 21, 2012 15:16 by Massimo Taccoli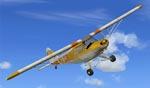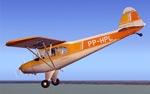 1.48Mb (981 downloads)
Brazilian CAP-4A "Paulistinha". Model and textures by J R Lucariny
Posted Dec 21, 2012 08:52 by JRLucarinyFS2004Models