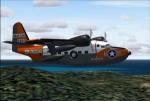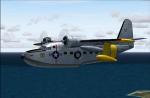 89.10Mb (3717 downloads)
FS2004 Grumman Albatross (short winged) UF-1/HU-16.The Albatross started out as a company venture in the late forties and became such a success that it has been used by more than two dozen armed forces throughout the world.Original by Greg Pepper,and Michael Verlin. Models by "Swingman",sounds by "Skysong Soundworks",and textures by Michael Verlin. Some texture mods by James Craig. 4 different models, 2d panel as well as VC, unique sounds, many textures, etc..
Posted Jul 24, 2012 06:09 by uploader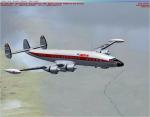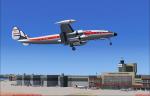 4.05Mb (981 downloads)
This repaint was one of ten IBERIA's units of Super Constellation: EC-AIN. "Santa Maria" 1049 E-55 (Serial number S/N 4550). A repaint of Manfred Jahn's outstanding Lockheed L-1049 Super G Constellation.
Posted Jul 23, 2012 02:51 by Enrique Medal
2.48Mb (133 downloads)
This is a Cessna 150 aircraft that I painted into the color of my Flying school (Advance Aviation Training Fiji Ltd)aircraft DQ-WWT. Requires the Ranchojen C150
Posted Jul 13, 2012 00:21 by Haueia Joseph Reemon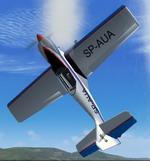 0.59Mb (1214 downloads)
FS2004 Zlin Z-50L By Peter,Piotr Sabadasz. Fixed prop and FD by George Csillag
Posted Jul 5, 2012 17:44 by George Csillag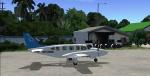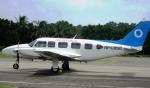 22.11Mb (4156 downloads)
FS2004 Air Republiq Piper Navajo Chieftain Air Commuter service serving northern luzon area. Destinations: MANILA, LAOAG, BASCO, ITBAYAT, TUGUEGARAO. Website: http://www.airrepubliq.com This model is based on the Piper Chieftain. The model is not intended to be an exact replica of the Piper Chieftain. Model and bitmaps including the panel are copyright Fred Choate. Air file and aircraft.cfg are by Fred Choate, based on Microsoft templates. The pilot figure is that of Dave Eckerts, The prop and seats by Brian Gladden Repainted by Gerard G. Olvis
Posted Jul 4, 2012 19:04 by Gerard G. Olvis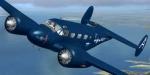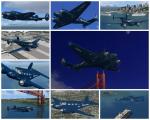 1.72Mb (661 downloads)
Commemorative Air Force Airshow 2007 textures for the Cliff Presley/ simTech Beech C-45 package. This C-45 was built in 1954 and flew with the USAF as 52-10762. The aircraft is now named "Texas Dolls". TEXTURES ONLY. Original model by Cliff Presley's redesigned simTECH freeware Beech 18 Pack; requires CP-C45G.ZIP. Repaint by Enrique Medal.
Posted Jun 30, 2012 22:07 by Enrique Medal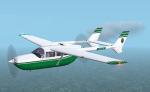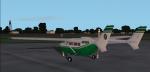 0.23Mb (417 downloads)
Textures for Mike Stone's Skymaster in a white and green livery. Therse are the textures only, you need sc337.zip to use. Repaint by Don Brynelsen using Mike's paintkit.
Posted Jun 20, 2012 12:31 by Don Brynelsen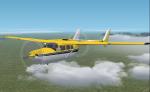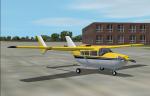 0.15Mb (575 downloads)
Repaint of the Skymaster by Mike Stone in a yellow with white and black scheme. These are the textures only, you will need (sc337.zip) to use. Repaint by Don Brynelsen using Mike's paintkit.
Posted Jun 14, 2012 12:28 by Don Brynelsen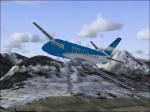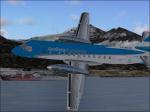 2.83Mb (457 downloads)
FS2004 Aerolineas Argentinas textures only for the FFG Saab 340. Repaint by Jorge Selandari.
Posted Jun 11, 2012 15:00 by Jorge Selandari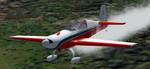 1.38Mb (686 downloads)
FS2004 Extra-300L SP/HA The Walter Extra Factory's tandem seater aerobatic plane. The main gauges builted in the model V.C. MSFS model designed by Michael Garbers. Livery, fixed FD mods by George Csillag.
Posted Jun 11, 2012 12:46 by George Csillag