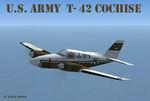 4.97Mb (2888 downloads)
This is the default Beechcraft Baron in it's military variant the T-42 Cochise In February 1965 Beech's Baron was selected as the Army's new twin-engine instrument and multi-engine transition trainer. The Army purchased 120 machines This is Number 65-12701. Aircraft also includes History and pictures of the actual aircraft. Textures By Mark " Fireball " Rooks of RDG Aircraft
Posted Jan 12, 2010 09:29 by admin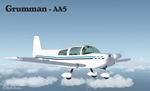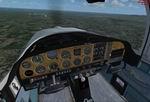 7.89Mb (4781 downloads)
This is a repaint of Tim Piglet's Grumman AA-5B Tiger for Flight Simulator X This aircraft includes a 2D and a 3D panel by Mel Mutter Textures By Mark " Fireball " Rooks of RDG Aircraft
Posted Jan 12, 2010 09:27 by admin
2.54Mb (1756 downloads)
This is a fictional repaint for Brett Hendersonīs freeware Beech P35 Bonanza V-Tail. You need the freeware Beech P35 available above (corrected version!)
Posted Jan 11, 2010 10:59 by Alexander Grun
2.20Mb (1925 downloads)
This is a repaint for Brett Hendersonīs Freeware Beech P35 Bonanza. The repaint represents a fictional paintsceme with the real world registration DQ-FIJ. You need the original freeware Beech P35 available above (corrected version!)
Posted Jan 11, 2010 10:56 by Alexander Grun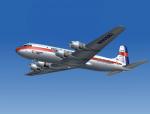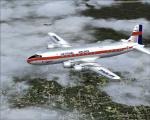 2.53Mb (1563 downloads)
FS9/FSX National Airlines delivery textures. Requires Jens Kristensen's DC-6 model. These textures depict a National DC-6 about 1949.
Posted Jan 8, 2010 18:28 by Gary Harper
2.71Mb (6356 downloads)
This is an updated, interior model file.. for those who find the interior glass too "opaque". It also includes a PSD paint-kit.
Posted Jan 8, 2010 09:07 by Brett Henderson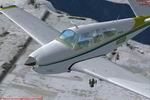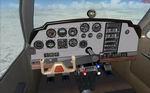 20.27Mb (32613 downloads)
A Native FSX model of the Beech Bonanza. Hi-resolution textures. Fully functional VC. Custom and modeled gauges with a fully-modeled compass.. Realistic flight-dynamics and operations. . Full animation includes the unique V-tail rudder-vators. I think this is a reasonable representation of what's probably the ultimate, personal, touring airplane.. Model, texturing and flight-dynamics by Brett Henderson. Pilot by, Alejandro Rojas Lucena. And as always.. thanks to the Simv / FFDS crew.
Posted Jan 7, 2010 11:14 by Brett Henderson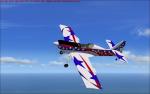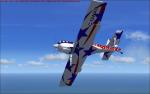 2.69Mb (829 downloads)
A repaint for Tim Conrad's excellent Zlin 50LS, Wagstaff Aero's C-GWAG. Its the only Aerobatic aeroplane in FSX I've found that will hammerhead, tailslide and lomcavak.
Posted Jan 3, 2010 15:11 by Mike Barnes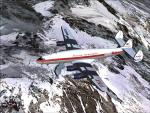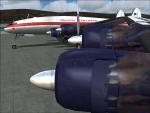 2.96Mb (1003 downloads)
FSX/FS9 Pacific Northern Airlines textures for L-749 Constellation. Requires model by Manfred Jahn and team. Textures by Gary Harper
Posted Jan 3, 2010 09:28 by Gary Harper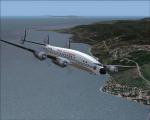 2.76Mb (1242 downloads)
FSX/FS9 Trans California Airlines textures for L-749 Constellation by Manfred Jahn. TCA leased six 649/749s in 1962 for low cost high density commuter service within California. Service was suspended in 1964.
Posted Jan 2, 2010 17:44 by Gary Harper