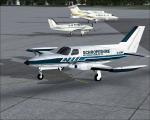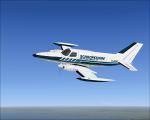 14.18Mb (2956 downloads)
FSX Cessna 402A Utilifreighter. "Schropeshire Air Freight Express, Ltd.", royal warrant holder of the royal charter "By Appointment To Her Majesty", on 24 hour on-call standby to provide rapid delivery of polo equipment and equine veterinary supplies, as well as canine veterinary supplies, to the royal household polo pony stables and Welsh Corgi kennels of Her Royal Majesty Queen Elizabeth and her dashing son, Prince Charles. Serving the royal polo grounds and kennels of Schropeshire, Maudlinshire, Hampdenshire, Northampdenshire, Worcestershire, Dinsdaleshire, Crumpetshire and Shire on Glengaryshire-shire, Schropeshire Air Freight Express, Ltd. is the only air freight service fit for a queen! Also includes the Henry Tomkiewicz blank white passenger model, flyable as well. Uses default Baron sound and panel (no VC). Easy installation. By Tom Tiedman
Posted Sep 13, 2010 13:03 by Tom Tiedman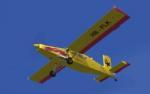 2.59Mb (615 downloads)
Textures HB-FLK of Skydive Grenchen for the Turbo Porter by Tim Piglet Conrad. By Pierre Fasseaux
Posted Sep 12, 2010 17:58 by Pierre fasseaux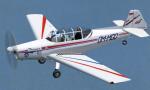 1.44Mb (225 downloads)
Z 226MS OM Textures of the Aero Club vo Nitra - Republic of Slovenia. Requires the full Zlin Z-226MS model.
Posted Sep 12, 2010 17:49 by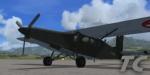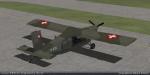 3.63Mb (1587 downloads)
Textures only for the PC-6 by Tim Conrad in the colours of the V-635, operated by the SwissAirForce in Meiringen, Switzerland. Made by Marius Kramer.
Posted Sep 12, 2010 17:43 by Marius Kramer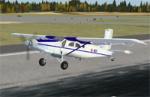 6.43Mb (850 downloads)
Pilatus PC-6C H2 Turbo Porter for FSX by Tim Conrad in a fictional French Army livery. The PC-6C Turbo Porter has been an amazing contribution to the STOL aircraft fleet around the world for decades. It's robust airframe and excellent aerodynamics make the plane very popular for para-drops, but also for supply missions in remote area's throughout the globe. Despite it's age the aircraft is still widely in use. This repaint represents a French Army or Armée de Terre (ALAT) livery. The ALAT operates a batch of 5 PC-6 B2H4's built in 1992 from Montauban. Not exactly the same version but it seems nice to have a PC-6C flying around in similar colours. The registration of this aircraft is fictional: F-MMCF with serial 998. You need the excellent freeware PC-6C H2 Turbo Porter by Tim Conrad in order to use this repaint.
Posted Sep 10, 2010 09:06 by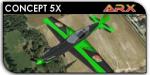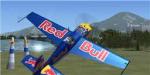 63.89Mb (5430 downloads)
Zlins,Pitts,Aeroworks and more. Aircraft include VC's. Please see file for full credits.
Posted Sep 7, 2010 20:02 by CODEY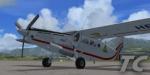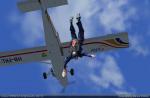 2.59Mb (2548 downloads)
Textures only for the PC-6 by Tim Conrad in the colours of the HB-FKL, flown by a Skydivergroup called "Fallschirmgruppe Sittertal (FGS)" in Sitterdorf, Switzerland. Made by Marius Krämer.
Posted Sep 7, 2010 14:55 by Marius Krämer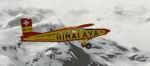 3.62Mb (2292 downloads)
FSX PC-6C Pilatus Turboporter "HIMALAYA" textures only for Tim Conrad's PC-6. Repaint for a Turboporter in service from the Dhaulagiri-Expedition. The Swiss Dhaulagiri Himalayan Expedition set a record for the highest altitude landing for a fixed wing aircraft using a Pilatus Porter on May 5, 1960. After a landing accident (May 5, 1960) HB-FAN has been left there on an altitude of 5200m - where it rest until today.
Posted Sep 7, 2010 07:43 by b lechner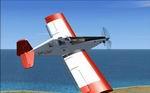 1.79Mb (2076 downloads)
FSX Ayres Turbo Thrush Modification. Based on the model by Marcel Du Plessis. This is a modification of the original Thrush made for FS2004. No VC. It contains the original T34 Thrush, T65 MRCU and a T65 Thrush with a fictional factory texure with a regestration of ZS-LFA. Spray effects are included. By Andrew Holden.
Posted Sep 6, 2010 04:50 by Andrew Holden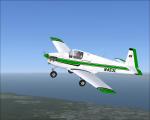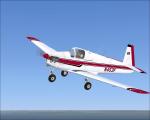 14.90Mb (1012 downloads)
FSX Mooney M-18C Mite Repaint Textures 4-pack. Four simple, colorful, cheerful repaint textures, red/white, yellow/white, green/white and blue/white, for the Tim Conrad FSX freeware Mooney M-18C Mite, which you must have previously installed in FSX. By Tom Tiedman
Posted Sep 5, 2010 03:48 by Tom Tiedman