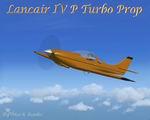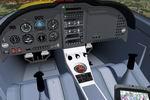 8.66Mb (3615 downloads)
This is Robert Christopher 2004 Flight Simulator Lancair Legacy 2000 Modified and updated completely for Flight Simulator X. Lancair was Founded in 1984 by Lance Neibauer, Lancair has become one of the most successful kit manufacturers in the world. This Aircraft created to the specs of the Lancair IV P Turbo Prop Model With a Top speed of 325 Knots. This Aircraft has a new 2D and 3D panel using default gauges. This 3 aircraft have too many updates to list. All Modifications and textures by Mark Rooks of RDG Aircraft.
Posted Jul 1, 2009 08:55 by Mark Rooks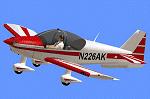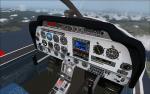 6.75Mb (9479 downloads)
FSX Robin R2160/Alpha 160A The Robin R2160 and Alpha 160A are identical, all metal, aerobatic trainers with a 160 hp Lycoming O-320-D2A engine. The Robin was originally designed and built in France but in 2004 production moved to Alpha Aviation in New Zealand. Full package for FSX/SP2(DX9 graphics) with custom panel and VC and fully animated parts. Garmin GNS430 & GTX330 avionics. Full avionics documentation included, together with aircraft check and ref lists. Three real life liveries included, U.S., Great Britain and New Zealand. Great fun for aerobatics or general flying. By Jean-Pierre Brisard and Bob May - Premier Aircraft Design.
Posted Jun 30, 2009 17:16 by bob.may@premaircraft.com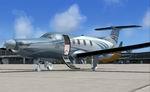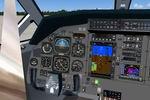 23.57Mb (32960 downloads)
Pilatus PC-12 Package Inclusive. This is the classic Pilatus PC-12 originally made for FS9 by AFG. The original panel install was very complex so I have completely revised the panel with default FSX gauges. You will get no errors and this aircraft is now fully usable in FSX. Model and textures by AFG. FSX updates by Danny Garnier.
Posted Jun 24, 2009 11:35 by GARNIER D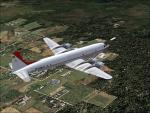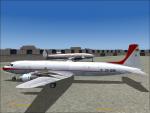 1.80Mb (1227 downloads)
FS9/FSX Aerovias Boliviana Internactional textures for Greg Pepper/Tom Gipson DC-7C. This aircraft was originally purchased in 1958 by Japan Airlines and was converted for carrying freight in 1961. These textures depict CP-1291 in 1975.
Posted Jun 21, 2009 08:45 by Gary Harper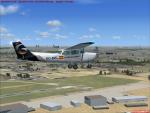 5.72Mb (2601 downloads)
Repaint for the stock FSX Cessna 172 with Garmin 1000 glass cockpit in the colors of Gestair Flying Academy, Spain. Flight school located in the Madrid Cuatro Vientos Airport. By Luis López
Posted Jun 21, 2009 05:35 by Luis López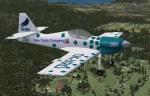 3.08Mb (1750 downloads)
Zlin-50L Sky Box OK-XRD Textures only. Repaint for Piglet's excellent FSX Zlin-50 OK-XRD .Repaint made with the excellent paint kit provided by the author. Requires Tim Conrad's Zlin 50L above. By Jozef Košík
Posted Jun 17, 2009 05:10 by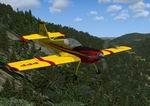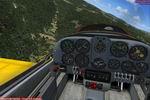 9.47Mb (13532 downloads)
FSX / SP-2 / Acceleration Zlin Z-50L Package. Czech aerobatic aircraft. This release comes with 3 paint schemes and all the usual goodies. Tim Conrad.
Posted Jun 16, 2009 11:29 by Uploader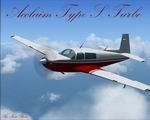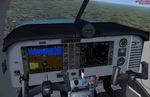 38.23Mb (7392 downloads)
Mooney Acclaim Type S Turbo Garmin G1000 Package. This is the FS2004 default Mooney Acclaim adapted for FSX. 2 liveries included plus information about this aircraft. Repainted by Mark Rooks.
Posted Jun 15, 2009 04:38 by Mark Rooks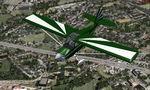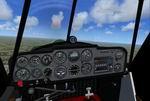 8.98Mb (12296 downloads)
Bellanca Super Decathlon updated for FSX. This is the classic aircraft package by Long Island Classics for FS2004 with revised panel to include all FSX XML gauges now with no gauges errors. About the plane: A two seat, tandem configuration unlimited category aerobatic competition/trainer aircraft that is fully spinnable in FS2004. Initial release features 4 custom paint jobs. Features full moving parts and special openings. By the Long Island Classics Design Team. Sounds by Aaron Swindle. Panel updated for FSX with FS Panel Studio by Danny Garnier.
Posted Jun 11, 2009 09:54 by GARNIER D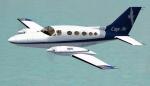 1.96Mb (1553 downloads)
Cessna 414A Textures for Cape Cod. Original Aircraft by Premier Aircraft Design. The Cessna 414A model was designed by PAD and is required. These textures are not DX10 compatible, so if you are using the DX10 preview, you must disable it. The liveries include an updated Cape Air, Nantucket Airlines and Island Airlines, all liveries from Cape Cod Massachusetts.
Posted Jun 9, 2009 13:59 by Deviant