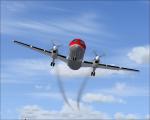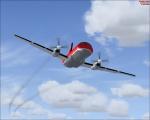 0.42Mb (1721 downloads)
FSX engine smoke effect for the 'Premier Aircraft Design' FSX Saab 340B by Jean-Pierre Brisard and Bob May, which you must have previously installed in FSX. (I find this P.A.D. Saab 340B to be very easy on my frame rates, and I enjoy flying it smoothly even with the scenery settings maxed out. I hope you can too!) By Tom Tiedman
Posted Jul 5, 2010 05:31 by Tom Tiedman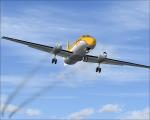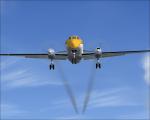 0.51Mb (1223 downloads)
FSX Fairchild Metroliner III engine smoke effect for the freeware Metroliner III by Jon Murchison, which you must have previously installed in FSX. By Tom Tiedman
Posted Jul 2, 2010 05:32 by Tom Tiedman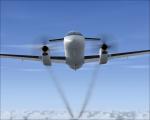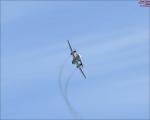 1.02Mb (1538 downloads)
FSX EMB-120 engine smoke effect for the Eric Cantu freeware Embraer EMB-120, which you must have previously installed in FSX. By Tom Tiedman
Posted Jul 1, 2010 06:00 by Tom Tiedman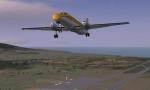 0.87Mb (1512 downloads)
Fairchid Metro III Serendib Express. Painted by Enrique Medal. Its needed Model by Jon Murchison.
Posted Jun 30, 2010 15:38 by Enrique Medal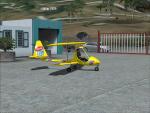 2.17Mb (1514 downloads)
MAI-890 Ice Tea textures only for Tim Conrad's MAI890
Posted Jun 29, 2010 06:45 by Félix Sembeille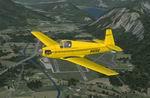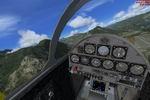 9.45Mb (7151 downloads)
FSX SP-2 Acceleration Mooney M-18C "Mite" First of Al Mooney's designs to be produced, first flying in the late '40's. Sporty and effecient, many are still flying today. This FSX model has three paint schemes and VC. I couldn't find this great little creation from Tim Piglet Conrad on SimV so I have uploaded it for their users. Chris Evans. NOT tested in Vista or DX10.
Posted Jun 26, 2010 03:45 by Chris Evans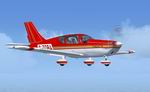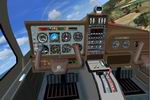 10.14Mb (8025 downloads)
FSX Socata TB10 Tobago Package. 4/5 seat touring & training airplane. Full package for FSX. Custom panel & VC. Full moving parts including gull wing doors and luggage compartment. Looks like a thoroughbred and flies beautifully. Compatible with Acceleration/SP2 by Jean-Pierre Brisard, Barry Blaisdell and Bob May - Premier Aircraft Design. 10.4MB
Posted Jun 25, 2010 17:39 by archive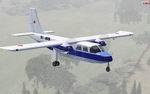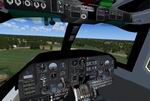 7.90Mb (7099 downloads)
FSX BN 2B Islander Zambia Flying Doctor Service . Originally for FS2004 & tested OK in FSX. Model and Panel by Marcel Kuhnt This Repaint by: Bashir Ismail. Original FS9 aircraft identified as OK in FSX. Gauges/VC: All seem OK.'Run' gauge. Glass: - visible All else seems OK. This aircraft is not modified in any way. Full credit to the great talents of the original designers above. Downloading FS9 aircraft only to find they don't work in FSX is a PIA. I simply tell people the ones I find that work - all with VC's and I simply add thumbs. I claim no credit & make no modifications. FSX Compatible & tested Thumbnails added by Danny Garnier . 8.1MB
Posted Jun 25, 2010 17:39 by archive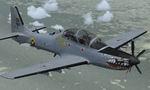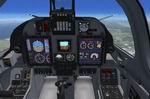 9.59Mb (24577 downloads)
FSX Acceleration Embraer A-29B Super Tucano. A modern Brazilian made trainer and light attack aircraft. FSX SP2 model has two paint schemes, front seat VC, and selectible underwing stores. By Tim Conrad. 10MB
Posted Jun 25, 2010 17:39 by archive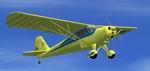 1.20Mb (3720 downloads)
FSX Aeronca Chief. Aeronca developed the Chief in 1945 as a side-by-side version of the Champ. It was an immediate success because of it's docile flying habits. This is a native FSX project compiled with Xtomdl SP-2. It has the usual animations, .dds textures, some minor bump mapping and reflective glass. The VC has animated controls and working instruments. By Paul Clawson. 1.2MB
Posted Jun 25, 2010 17:39 by archive