5.71Mb (2438 downloads)
FSX Cesna 172 World Global Airways (VA) Textures only for the default C172.
Posted Mar 14, 2010 00:37 by Zack B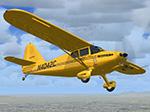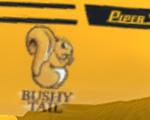 1.11Mb (1551 downloads)
This is a repaint of Michael Richards' Stinson 108-3 in a special "Bushy Tail" livery. The repaint was done as a result of a special request by Grizzard (a past owner of the real life aircraft with this paint scheme). See the thread in "Aircraft Wanted" for a bit more background info. A collaborative effort by myself and FrequentFlyer resulted in an initial version of the paint scheme. I then reworked the textures to produce this final version. The end result was that the owner was now able to take to the skies in his real life aircraft, thereby fulfilling a dream. There are no restrictions on where this file can be uploaded to, but please credit Michael Richards for the original Stinson 108-3, as well as myself for the repaint. You will need the original Stinson 108-3 aircraft, (c) M. Allen Richards, 2000 - 2008 to use this paint scheme. See the readme file for further instructions.
Posted Mar 6, 2010 08:23 by Lee Cawley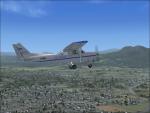 5.66Mb (645 downloads)
Default C172 Textures for our new Virtual Airline based in Victoria Canada. Painted by Fred Roy and Patrick Croft. Check us out in the forums if your interested in joining!
Posted Mar 6, 2010 06:22 by Patrick Croft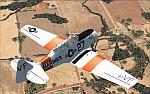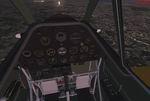 24.70Mb (20103 downloads)
FSX Acceleration T-6 G Texan "Civilian Restoration" Ver1.1 As a trainer it could punish as quickly as it rewarded yet once a pilot qualified in a Texan,they could qualify in any aircraft Built with fsds3.5 and fsdstweak,using the fsx acceleration sdk. Native FSX 3D model by Warwick Carter and David Eckert Pilot 3D model by Michael Flahault Textures David Eckert, Michael Flahault and Warwick Carter. Unzip files to a temp folder and read the readme for install instructions. Enjoy
Posted Mar 3, 2010 10:27 by Warwick Carter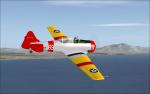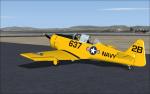 2.74Mb (2940 downloads)
3 repaints for the Eckert/Carter/Flahault FSX T-6G, in USN SNJ-2 markings from 1940, 1943 and 1954. An outstanding model that is a very accurate representation of the greatest trainer of all time. Requires the Warwick Carter T6 below.
Posted Mar 1, 2010 01:45 by 3/7charlie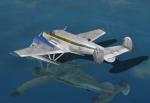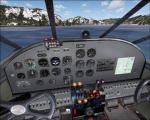 31.34Mb (5759 downloads)
This float D18S is a former RCAF Expeditor Mk.3NMT (CT-128), now operated by Kenora Air Service Ltd. (Ontario), which offers a fishing from waters bordering Woodland Caribou Provincial Park in Ontario and Atikaki Wilderness Park in Manitoba.This is a FSX adaptation of the wonderful FS9 D18S Float cargo plane by Milton Shupe with two optional VC panels (VFR and IFR), more or less authentic to those of former RCAF Twin beeches, being used now as float planes.
Posted Feb 28, 2010 21:26 by Vladimir Gonchar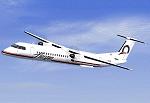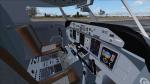 25.84Mb (44533 downloads)
This aircraft is another success story for Bombardier, it is well liked by airlines and passengers. On short haul routes the Q400 combines the gate to gate journey times of a jet with the lower operating costs of a turboprop. 75 seat advanced twin turbo-prop regional airliner. All new model with full moving parts, doors with airstair and animated pilots. Accurate and pleasant flight dynamics. Fully modelled interior. Full documentation including manuals and check/ref lists. Custom panel and VC with digital (glass cockpit) gauges, custom sounds. Complete package for FSX/SP2 (DX9 graphics). Three liveries included, Flybe (UK), Horizon & Qantas Airlink. More liveries and paint kit available soon on www.premaircraft.com By Jean-Pierre Brisard and Bob May - Premier Aircraft Design.
Posted Feb 26, 2010 08:17 by bob.may@premaircraft.com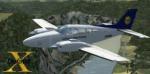 2.32Mb (3734 downloads)
Textures only for the default Beech Baron 58 in the colours of the Lufthansa Flight Training, the training center of a german airline. By Marius Krämer.
Posted Feb 25, 2010 15:03 by Marius Krämer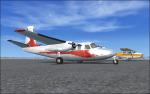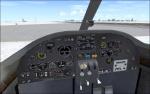 10.33Mb (23443 downloads)
FSX SP2 Aero Commander 520. Package incl Gmax frame-rate friendly aircraft, custom era correct panel with gauge backlighting, hi-res virtual cockpit, beautiful interior textures and 2 paint schemes. Filename. ac520v31. By Milton Shupe, Scott Thomas, Andre Folkers and Urs Burkhardt.
Posted Feb 25, 2010 06:57 by Holger Tuumlrke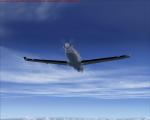 29.66Mb (17436 downloads)
AFGs terrific Pilatus PC 12 with FSX modded panel. I've created new VC and 2d panel layouts with default FSX gauges and new textures. It wasn't possible to make an exact PC12 panel with these, so its more of an artists impression. My goal was to make the aircraft flyable from the VC, but have also added 2d popups to cover functions not modelled. Includes both small and large winglet versions, and effects. Tested in FSX Sp2. A few minor bugs listed in the readme, but still a very enjoyable aircraft to fly. Permission asked for from AFG. All credit for this aircraft, textures and sound files goes to AFG.
Posted Feb 23, 2010 13:02 by Craig B.