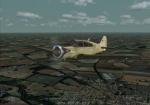 0.15Mb (2411 downloads)
These three files make the excellent Spartan Executive for FS2004/FS9 by Milton Shupe, Scott Thomas, and Urs Burkhardt for FS2004/FS9/ACoF compatible with FSX SP2.
Posted May 4, 2010 05:41 by uploader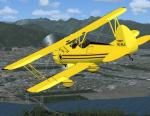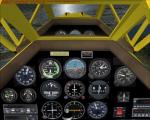 2.05Mb (5260 downloads)
Non FSX compatible gauges of the outstanding Bill Lyons' Waco have been updated to FSX standards. The contact points have been corrected. The tail number has been added on the yellow version.
Posted May 4, 2010 05:41 by Jean-Luc Peters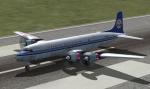 9.48Mb (8097 downloads)
FS2004/FSX DC-7C KLM PH-DSR Barents Sea (Barents Zee) in the "Candy Wrapper" scheme. The KLM DC-7s wore three liveries, this is the second overall, but first "candy wrapper" style. Original aircraft by Greg Pepper and Tom Gibson. Requires calclassic DC-7C package. Repaint by Dan McManus
Posted May 3, 2010 12:04 by Dan McManus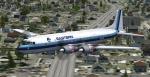 7.85Mb (864 downloads)
FS2004/FSX DC-7B Eastern Airlines "Hockey Stick" livery. The hockey stick livery was the last livery worn by many of Eastern's DC-7B's before retirement. Origional aircraft by Greg Pepper and Tom Gibson. CalClassic DC-7B base package required. Repaint by Dan McManus
Posted May 3, 2010 12:03 by Dan McManus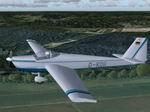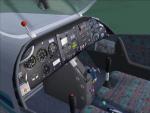 7.88Mb (6421 downloads)
FSX Scheibe SF 25 C - Esslinger Falke - Motorglider "D-KOII" Version 1b, May 2010 Sports a high resolution fully operable virtual cockpit, possibly the first ever choke simulation in FS as well as some seemingly familiar instruments with rather unusual modes of operation, plus audible switches, buttons - and side windows. Full checklist in English and German, almost identical to the real plane's. Flight characteristcs and aircraft operation closely tuned to the real bird. Usable as procedure simulator within the limits of Flight Simulator. By Wolfgang Piper, Mathias Elsaesser and Doug Dawson
Posted May 3, 2010 11:03 by Indigo Blue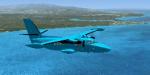 3.76Mb (4381 downloads)
Central American Airways is a small airline in Honduras, Central America. Virtual Cockpit and panel are included. Model by Bence Benedek & Tibor Kokai. Textures by Fernando Pacheco
Posted Apr 27, 2010 22:59 by Fernando Pacheco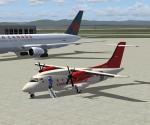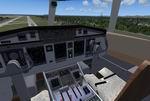 16.32Mb (15048 downloads)
FSX Dornier Do328T 32 seat twin turbo-prop regional airliner. All new model with full moving parts, doors with airstair and animated pilots. Accurate and pleasant flight dynamics. Fully modelled interior. Full documentation including manuals and check/ref lists. Custom panel and VC with digital (glass cockpit) gauges, custom sounds. Complete package for FSX/SP2. Three liveries included, Sun-Air Denmark (BA),Central Mountain Air (Canada)& AMSA (Australia) . More liveries and paint kit available at www.premaircraft.com By Jean-Pierre Brisard and Bob May - Premier Aircraft Design.
Posted Apr 25, 2010 18:49 by bob.may@premaircraft.com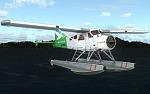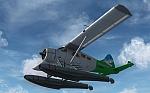 2.56Mb (1323 downloads)
FSX DeHavilland Beaver West Coast Air textures. Textures only for the default DeHavilland Beaver.
Posted Apr 23, 2010 18:45 by Mike Graybeal (TRflyman01)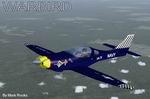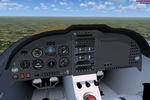 14.19Mb (3369 downloads)
This is Robert Christopher 2004 Flight Simulator Lancair Legacy 2000 Modified and updated completely for Flight Simulator X. Lancair was Founded in 1984 by Lance Neibauer, Lancair has become one of the most successful kit manufacturers in the world. This Aircraft created to the specs of the Lancair IV Turbo Prop Model With a Top speed of 325 Knots. This Aircraft has a new 2D and 3D panel using default gauges. This beautiful little aircraft is painted in WWII NAVY Warbird scheme .All Modifications and textures by Mark Rooks of RDG Aircraft.
Posted Apr 22, 2010 02:55 by admin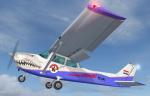 4.49Mb (1429 downloads)
New Texture for the default FSX Cessna 172, feauturing the Paraguayan Flag and both coats of arms. Special thanks to Luis Lopez for his "Shark Teeth texture"
Posted Apr 20, 2010 14:29 by Jorge Caceres Bozzano