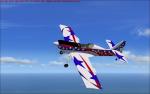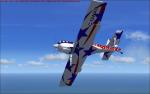 2.69Mb (859 downloads)
A repaint for Tim Conrad's excellent Zlin 50LS, Wagstaff Aero's C-GWAG. Its the only Aerobatic aeroplane in FSX I've found that will hammerhead, tailslide and lomcavak.
Posted Jan 3, 2010 15:11 by Mike Barnes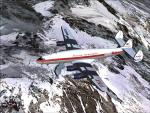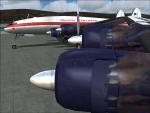 2.96Mb (1029 downloads)
FSX/FS9 Pacific Northern Airlines textures for L-749 Constellation. Requires model by Manfred Jahn and team. Textures by Gary Harper
Posted Jan 3, 2010 09:28 by Gary Harper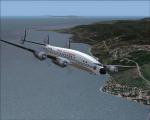 2.76Mb (1275 downloads)
FSX/FS9 Trans California Airlines textures for L-749 Constellation by Manfred Jahn. TCA leased six 649/749s in 1962 for low cost high density commuter service within California. Service was suspended in 1964.
Posted Jan 2, 2010 17:44 by Gary Harper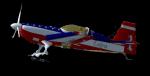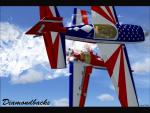 186.86Mb (9123 downloads)
Made by Jerry Martin of Martin productions, this is the newest Extra upgrade. This file includes the actual aircraft with an upgraded engine wich provides plenty of lift and is ideal for airshows. This aircraft is used by the formation team "Diamondbacks". This aircraft includes three diffrent smoke colors and includes a modified VC which helps eliminates any lag reported before in the original cockpit.
Posted Jan 2, 2010 10:50 by Robert Lee/ Jerry Martin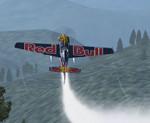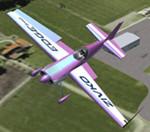 12.47Mb (21527 downloads)
FSX Zivko Edge 540. The unlimited aerobatic aircraft well-known of the Red Bull Airrace World Series. This package contains the model incl. VC with smooth gauges and custom Flight-Dynamics. A paintkit is also included. The model has FSX features like bump- and specular maps. FSX only (SP2/Acc and DX10 compatible).
Posted Jan 1, 2010 06:44 by Tom's FS-Addons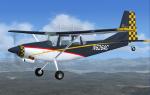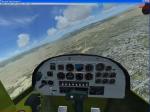 3.99Mb (7909 downloads)
The SIAI Marchetti SM 1019 is a single-engine, high wing monoplane with tail-wheel type fixed landing gear.It was intended for Battlefield surveillance and forward air control. It's based upon the Cessna O-1 Bird Dog but posseses and extensively modified airframe to meet latest operational requirements, redesigned tail surfaces and a turboprop in place of the O-1's piston engine. STOL performance makes it easy to operate from any airfield. This FS aircraft model represents two different examples, the first one when in use with the Italian Army and the second when repainted by a civil user after the dismission from the Italian Army inventory. Full package includes: Aircraft,Textures and panel: Massimo Taccoli FD files : by Dennis Seeley Gauges : Dennis Seeley & Massimo Taccoli
Posted Dec 31, 2009 04:50 by Massimo Taccoli
1.24Mb (10643 downloads)
FS9/FSX Canadair CL215 v3.0X Panel Fix Gauges update to the released package valid for both fs9 or FSX version. Replace the existing CL-215.cab file, into the panel folder, with the present one. (EG. C:Program FilesMicrosoft GamesFlight Simulator 9AircraftCanadair CL215panel or C:Program FilesMicrosoft GamesMicrosoft Flight Simulator XSimObjectsAirplanesCanadair CL215panel)
Posted Dec 30, 2009 09:29 by Nassimo Taccoli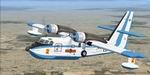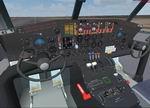 20.05Mb (36912 downloads)
Multirole amphibious aircraft. Tested with FSX sp1 but works also with sp2 and Acceleration. This is an update of my model and textures released in october 2008. The Canadair Cl-215 made its maiden flight on 23 October 1967. The first delivery was to the French civil protection agency in June 1969. Production of CL-215s continued through to 1990 with 125 built. This amphibious aircraft serves a number of roles in a number of countries, ranging from forest fire fighting to oil spill control on the open sea. Nicknamed the "Waterbomber" or "Super Scooper". package includes: Aircraft model with 2d panel and 3D VC ,by Massimo Taccoli. Eight variation of Textures by Massimo Taccoli with help by Michel Gerard. FD files by Dennis Seeley Gauges, by Dennis Seeley & Sound files with permission by dave Eckert
Posted Dec 27, 2009 13:54 by Massimo Taccoli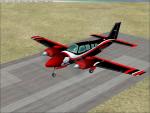 4.49Mb (1545 downloads)
09Planet Beech Baron 48 textures only for the default Baron. Painted for the 809 islands of adventure session on Gamespy.
Posted Dec 22, 2009 15:57 by Jay Ramirez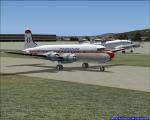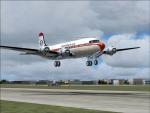 2.54Mb (1347 downloads)
FS9/FSX Paraense textures for Jens Kristensen's DC-4.
Posted Dec 22, 2009 15:09 by Gary Harper